Stepping up to the Dance of Brave challenge this HOPEtober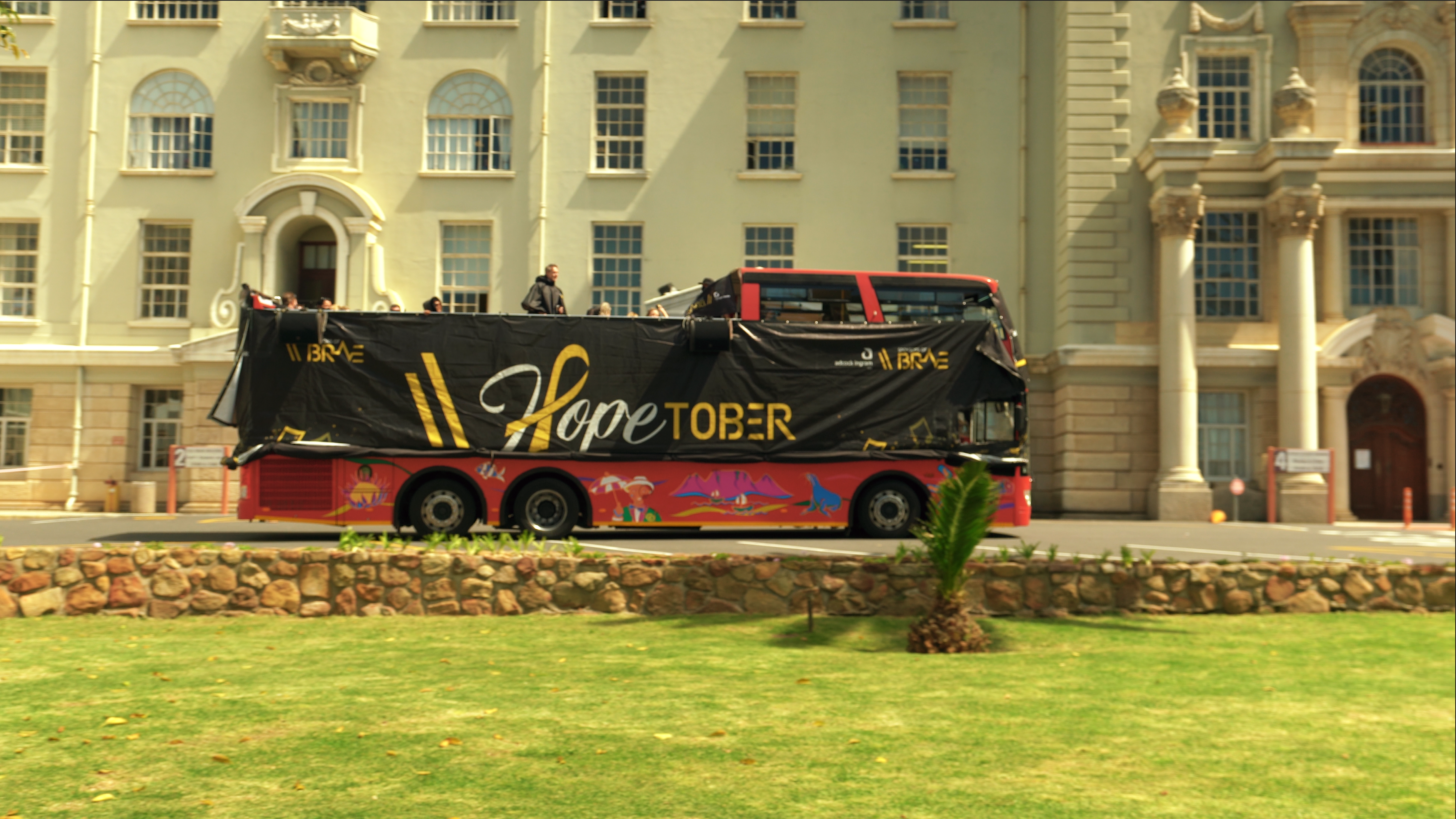 Mzansi, it's time to step up and be brave this HOPEtober. Started as an initiative by Adcock Ingram OTC Sponsors of Brave, "HOPEtober" is all about encouraging South Africans to work towards restoring hope through acts of kindness to our fellow citizens. The simplest of gestures such as a wave or a greeting could make a world of change to someone's day.

The HOPEtober Bus, with the official spokesperson for Adcock Ingram OTC Sponsors of Brave Nicole Capper, drove to hospitals around the Mother City to encourage and celebrate with our frontline workers through song and dance.
Our pain unites us, our stories over the last two years unites us, but nothing unites us like singing and dancing together – it's incredible. When people do the dance together at the same time to the lyrics of 'We Will Rise', it is the most inspirational feeling. It's almost like the troubles of your day and the last two years do not even exist, because you're just together with people that love you, care about you, and want the best for you. I think that's the unity that's created by this dance of hope and it's time for Mzansi to be brave.
Watch below as the HOPEtober Bus team and the staff at the hospitals get together to share their take on the fun Dance of Brave challenge and celebrate our frontline victories of the last two years:
Enter your dance and WIN
Here are four ways to enter your Dance of Brave:
1) Simply Whatsapp your dance video to 0797419554. Add your details and contact number to the submission. This will automatically enter you into the competition
2) Email your dance video to editor@24.com. Ensure your contact details are included in the email. You will receive a confirmation email to confirm your entry.
3) Complete the entry form below and stand a chance to win.
4) Tag @BrandStudio24 and use the #BeBraveMzansi with your Dance of Brave video on Tik-Tok or Instagram and stand a chance to win.
Download the song and get your own entry in today!
Learn the Dance of Brave
Don't get left behind. Join in the fun as The Ndlovu Youth Choir kicks off the easy-to-follow dance challenge!
Get the whole family involved and shake off your dancing shoes. Enter the Dance of Brave by simply following the below tutorial. Get moving to the inspiring song and submit your entry to stand a chance to win awesome cash prizes.