Robin Pieters & TLT Core Entertainment flex their moves in the Dance of Brave Challenge
Watch the energetic take on the Dance of Brave by Robin Pieters & the TLT Core Entertainment team who put their heart into their performance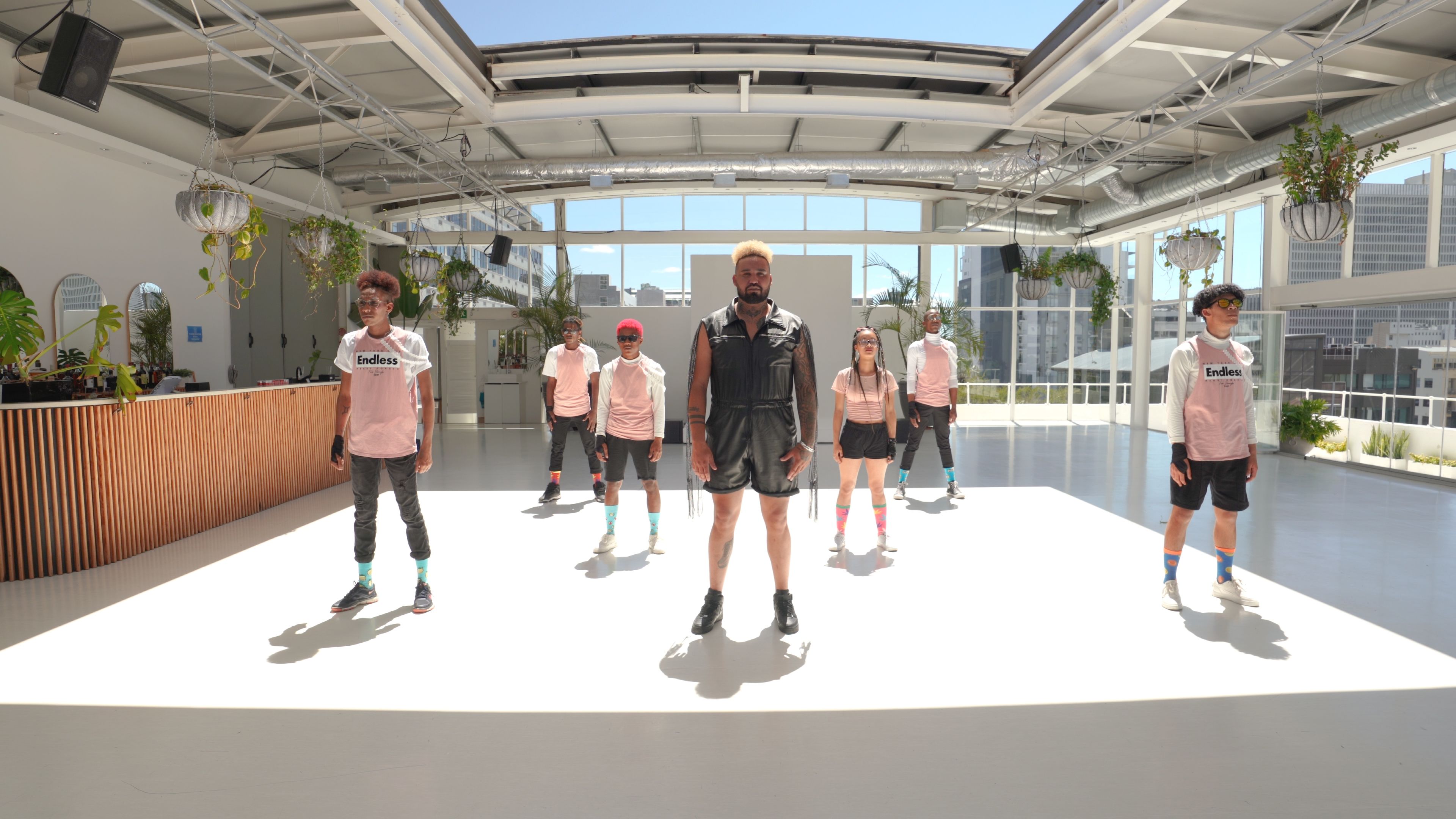 Standing united, Robin Pieters and TLT Core Entertainment have joined forces to share their dazzling take on the Dance of Brave challenge.
Robin Pieters is a local singer and songwriter who earned a finalist spot in the debut season of The Voice SA where he got exclusive training with mega-stars such as Lira. While the competition helped Pieters become a household name, he has also starred in David Kramer's production of Orpheus in Africa at the former Fugard Theatre and studied music at the Cape Music Institute. He's done backing vocals for a range of local musicians but has since taken centre stage as a solo act of his own. When it comes to the campaign theme - Pieters feels strongly in the message of bravery and claiming your space in the world. 
TLT Core Entertainment is an events entertainment company consisting of young talented dancers and performers who offer live entertainment, event management, and event marketing services. As for what motivated their dance team to join forces for the Dance of Brave, the MD and CEO for the company, Tracy Lee Thomas gushes over how the theme of bravery ties closely to their dance members. "The artists that I work with – they come from hectic communities and when they dance, they ascend to a different kind of mentality, different kind of energy, and they are happy – their art brings them joy. And 'Be Brave, Mzansi' gives my artists a platform to encourage the rest of the country." she explains. 
This is what Robin and the TLT Core Entertainment team, define bravery as:
'Brave' means, for me, standing up for yourself and making sure that you feel comfortable with yourself, and you're brave about doing it. That's what brave means to me – standing up for yourself.
'Brave' is such a weighted word. How do you be 'brave'? It's basically going against everything that is challenging – everything that affects you or pressurises you mentally, physically, emotionally, stepping beyond that which scares you and still shining. That's 'brave'.
Watch below as the team of TLT Core Entertainment and Robin Pieters stand together to dance in a seamless sequence as they share what bravery and the Dance of Brave competition means to them:
Enter your dance and WIN
Here are four ways to enter your Dance of Brave:
1) Simply Whatsapp your dance video to 0797419554. Add your details and contact number to the submission. This will automatically enter you into the competition
2) Email your dance video to editor@24.com. Ensure your contact details are included in the email. You will receive a confirmation email to confirm your entry.
3) Complete the entry form below and stand a chance to win.
4) Tag @BrandStudio24 and use the #BeBraveMzansi with your Dance of Brave video on Tik-Tok or Instagram and stand a chance to win.
Download the song and get your own entry in today!
Learn the Dance of Brave
Don't get left behind. Join in the fun as The Ndlovu Youth Choir kicks off the easy-to-follow dance challenge!
Get the whole family involved and shake off your dancing shoes. Enter the Dance of Brave by simply following the below tutorial. Get moving to the inspiring song and submit your entry to stand a chance to win awesome cash prizes.