Pork, Veggie and Rice Bake
Warm up even the coldest winter nights with this quick and easy recipe.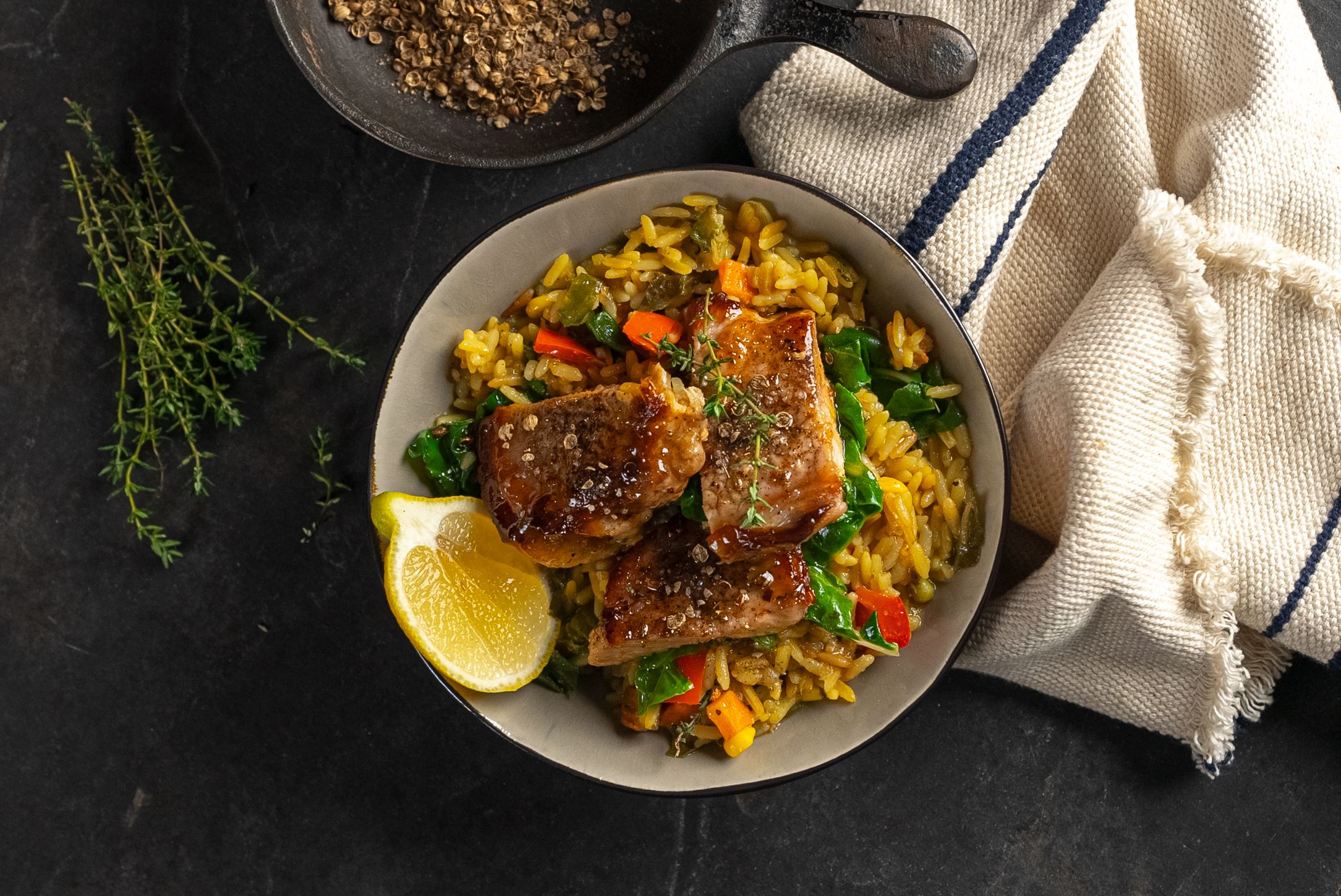 In cold weather, nothing says comfort food quite like a big bowl of steaming-hot spicy rice and vegetables. Perfect for busy weeknights, our Pork Veggie and Rice Bake is ready to dish up in under an hour and using budget-friendly pantry ingredients, one pot can fill eight hungry tummies.
Definitely deserving of a spot on your dinner meal rotation. Don't you agree?
PORK, VEGGIE AND RICE BAKE
Pork Cut: Pork rump steaks
Serves 6-8 people | Prep time: 10min | Cooking time: 45min
Ingredients:
4 pork sirloin steaks
15ml (1T) BBQ spice
30ml (2T) cooking oil
2 onions, chopped
4 garlic cloves, chopped
5ml (1t) chili flakes (optional)
5ml (1t) turmeric
a bunch of fresh thyme
1 red pepper, diced
2 x 500ml (2c) parboiled rice
2 x 250ml (2c) chicken stock
2 x 250ml (2c) boiling water
500ml (2c) mixed frozen vegetables
500ml (2c) chopped spinach
Fresh thyme
Lemon wedges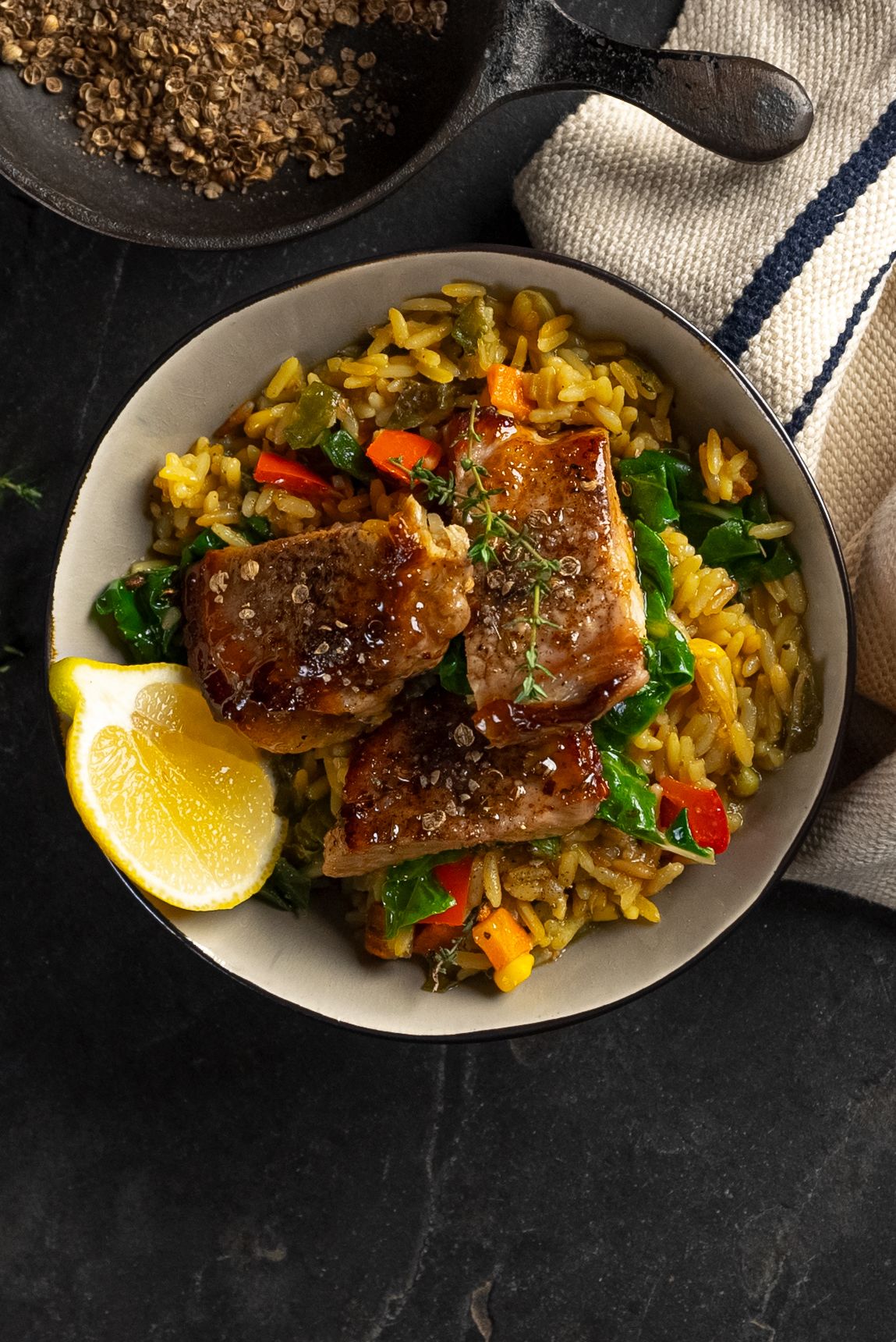 Method:
Season the pork steaks with the BBQ spice. Heat the oil in a pot and fry the pork in batches until seared on both sides. Remove and set aside.
Add the onions, garlic and chilli to the pot and stir-fry for 5min.
Add the turmeric, thyme and red pepper and stir-fry until fragrant. Add the rice and stir-fry for another 5min.
Add the stock and water and bring to a boil. Stir frequently. Reduce the heat and simmer for 15min.
Add the frozen vegetables and spinach to the rice, stir through and arrange the pork on top. Cover the pot with a lid and simmer over low heat for another 5-10 min or until the pork and rice are cooked.
Remove from the heat. Spoon the pork out and slice them into portions. Arrange the sliced pork on top of the rice and serve.
To finish: Garnish the stew with thyme and serve with lemon wedges.