Curried Pork Potjie
Spice up dinner time with a delicious, budget-friendly curry that everyone will enjoy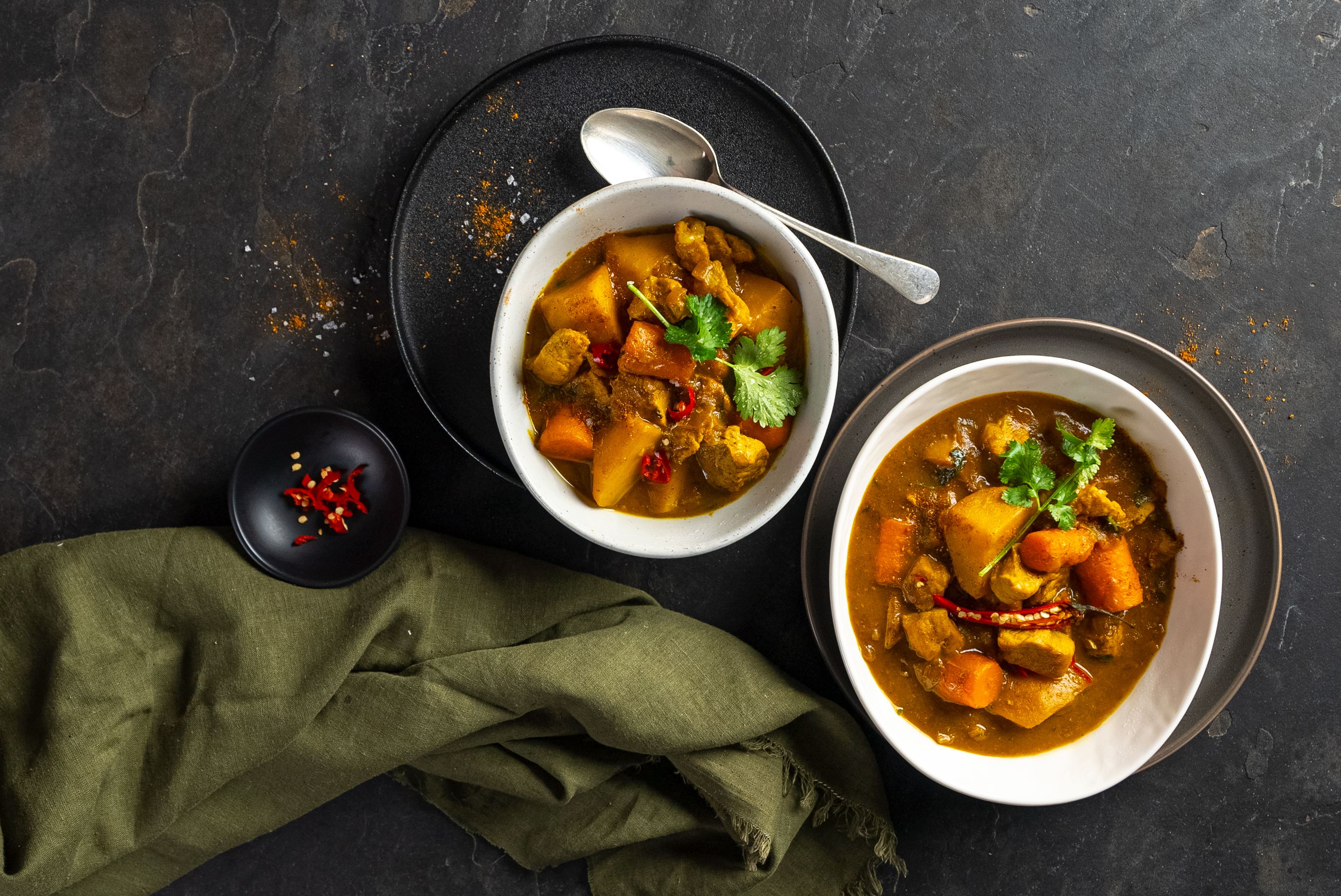 Vibrant and packed with flavour, our Curried Pork Potjie is the perfect winter warmer. Made with succulent pork cubes and cooked in aromatic spices, this recipe is perfect for a comforting mid-week meal.
Cooking a delicious curry from scratch doesn't have to be complicated and you can easily adjust the spice level so the whole family can enjoy this winter warmer.
Want to cook like a pro? Here's a tip. Use the coarse side of a grater to mince large quantities of ginger. You're welcome!
CURRIED PORK POTJIE
Pork Cut: Cubed pork leg
Serves 6 | Prep time: 10min | Cooking time: 45min
Ingredients:
500g pork leg cubes
salt and freshly ground black pepper
30ml (2T) cooking oil + extra if needed
2 onions, chopped
2 carrots, roughly chopped
2 bay leaves (fresh or dried)
4 garlic cloves, chopped
10cm fresh ginger, finely grated
30ml (2T) roasted masala
60ml (¼c) fruit chutney
15ml (1T) vinegar
500ml (2c) chicken or beef stock
water, as needed
500g baby potatoes
15ml (1T) corn flour mixed with 30ml (2T) water
Fresh coriander leaves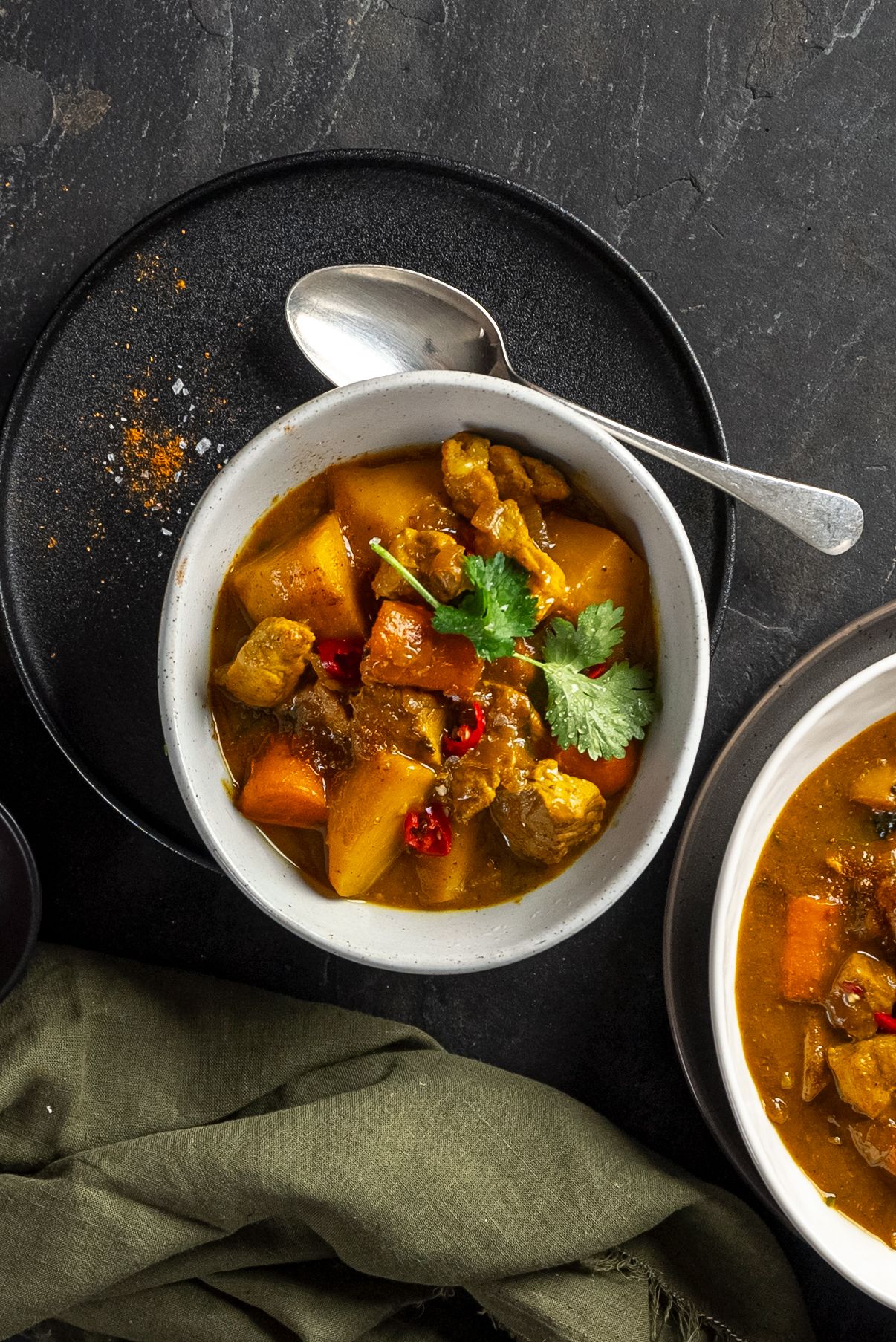 Method:
Season the pork cubes with salt and freshly ground pepper.
Heat the oil in a pot and fry the pork cubes until brown on all sides. Remove and set aside.
Add the onions, carrots and bay leaves to the pot and stir-fry for 5min. Add the garlic and ginger and fry for another minute.
Add the masala and fry for another minute or until fragrant.
Add the chutney, vinegar and stock and bring to a boil.
Add the potatoes and simmer over medium heat for 15min. Ensure that you stir every 5 minutes. Add more water if needed.
Spoon the pork cubes back into the pot and simmer for another 10min or until cooked.
Add the corn flour mixture and stir continuously until the stew thickens. Season with salt and pepper if preferred.
Garnish the curry with fresh coriander and serve.