The Mysteries of the Spicy City
5 Hidden gems to add to your bucket list in Durban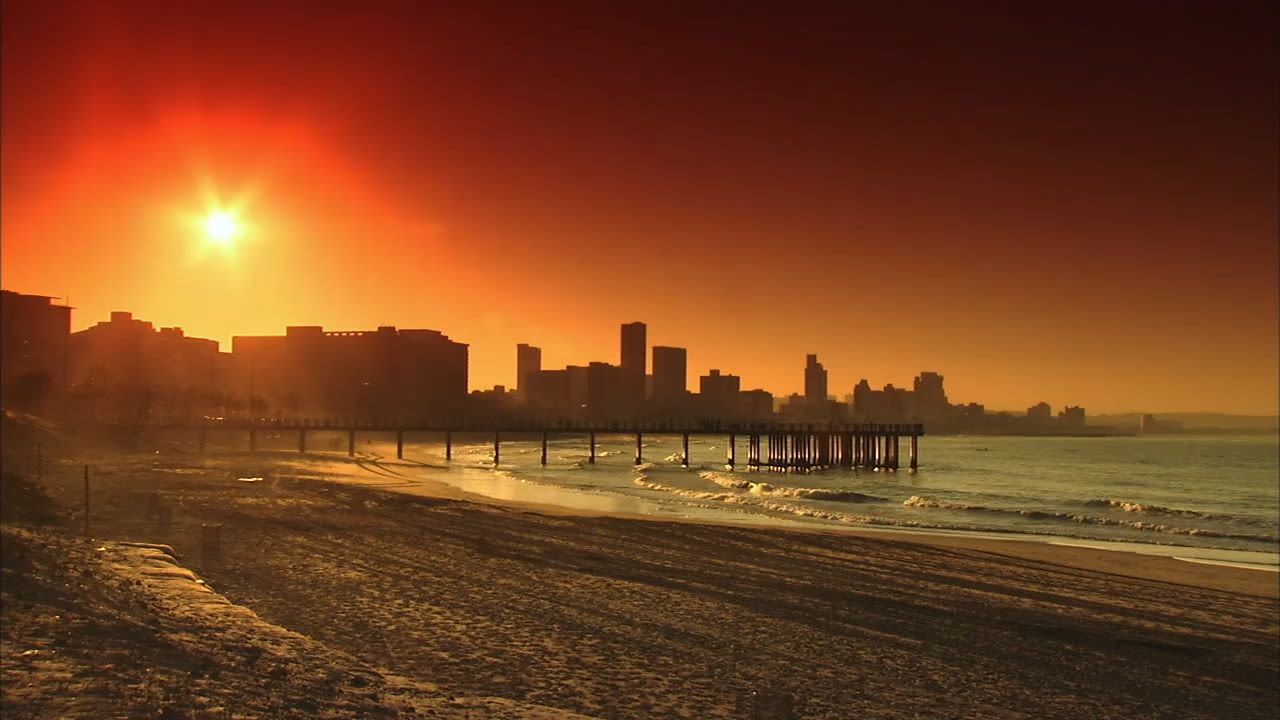 KZN's Durban is a city of warm-water beaches that kiss the golden shorelines along its bustling promenade. It's known as the perfect hub for family activities, from beach-side bikes to uShaka Marine World and flavourful foodie experiences.
But even so, there is wonder and mystery nestled amid the fan-favourite activities and photo-ready local spots. Here are five unexpected things you need to see and do on your next Durban visit:
DURBAN'S UNDERGROUND SKATE SCENE
One of the more unique and unexpected finds in Durban is the Indigo Youth Movement. With their aim to create safe spaces for the local youth, this initiative offers access to mentors and skateboarding programmes to promote the well-being of our South African youth. You'll often find this group skateboarding around KZN and Durban's skate park.
A TASTE OF DURBAN CULTURE
It would be a sin to visit this beloved SA city that exhibits a vibrant tapestry of cultures to not explore them beyond the coastline. Take full advantage and soak up the full splendour of the prominent Zulu and Indian cultures that define the Durban experience to your KZN itinerary.
A quick visit to the Phansi Museum in Berea will allow you to explore local cultural artwork all hosted in the 19th Century home of Esther Roberts - one of SA's first female anthropologists. Here you'll find wood crafted utensils, beadwork, life-sized dolls wearing ceremonial clothing from the different regions and cultures around SA as well as traditional Zulu pots.
And a stop in Durban Central will have your tastebuds zinging at the Victoria Street Market. Here you are immersed by the wafting fragrant smell of spices available for purchase while browsing the garment stores that sell Zulu and Indian jewellery and clothing or meandering the mouthwatering food market.
TRAIPSING THE DURBAN ART SCENE
In addition to the culture-rich Phansi Museum, Durban is also home to several other art galleries and museums perfect for any art lover's itinerary. Galleries to add to your list include the Durban Art Gallery, the trendy KZNSA gallery, the African Art Centre, and the BAT Centre. All of these galleries offer guests an authentically KZN arts and crafts experience by exhibiting artwork and creations from local artists.
GET WILD IN DURBAN'S UNTAMED SIDE
A journey toward Outer West Durban places you in the more plush and green landscape of the beach-side city. The PheZulu Safari Park promises guests the opportunity to feel the rhythm of Africa. Home to a versatile range of game and wildlife animals from zebras to crocodiles, the park hosts a range of activities. From 4x4 guided game drives, scenic hiking trails, and exhilarating segway tours - the activities make it a perfect bush escape for the family not too far away from the cityside. They also offer a luxurious accommodation experience for those looking to stay over at the park.
FEEL LIKE A GIANT IN DURBAN'S MINI TOWN
For families looking for a fun day out while staying near the coast, there's the quaint set-up of Mini Town. Here both adults and kids can feel like giants traipsing through the tiny street paths lined with miniature buildings and vehicles. The Mini Town is also conveniently located near the Durban Ice Arena - Ice Skating Rink, as well as the Moses Mabhida Stadium and a short drive from the popular uShaka Marine World - allowing you to craft a full day of family fun.
Watch the video below for a taste of wanderlust ahead of your next Durban visit: