In the kitchen with
Owona Madlingozi
Get a taste of home as we join Owona Madlingozi in the kitchen as she takes a trip down memory lane with a delicious crispy pork belly dish
Food can instantly bring back a favourite memory and just the delicious smell of a favourite dish can transport you back to your grandmother's kitchen or a special occasion. Some of our most important memories are tied to the taste, smell, even the sound and look of a special family meal cooking.  
Watch as we join Home Cook Hero Owona Madlingozi, who was nominated by her sister, as she welcomes us into her kitchen and cooks us a taste of what home is to her and her family in the form of a juicy pork belly dish.
Growing up in rural Eastern Cape, Owona discovered her passion for cooking while helping her grandmother in the kitchen.
"My earliest memory in the kitchen is actually in the village with my grandmother. My grandfather would go into the fields to harvest whatever they were harvesting that year," Owona fondly recalls as she explains how she'd help her grandmother prepare the dishes she would cook them.
While she only really got into cooking later in life, Owona quickly took on the role of the experimental foodie in the house - so much so that she has become their new Home Cook Hero.
The word 'Home Cook Hero' to me means someone who makes the kitchen the centre of the home. This is something I believe and I believe that most of our memories are centred either in the kitchen or around food.
Watch below as Owona passionately prepares her chosen throwback dish and shares the story behind the memories and her inspiration behind it:
Why the Crispy Pork Belly?
Every tasty home-cooked dish or decadent treat she has prepared has brought the family together, for birthdays, Easter, Heritage Day, or Christmas - the same way that her grandmother's cooking would bring them all together growing up.
For Owona and her family, the holidays have always been a time for an extravagant and tasty pork feast. A crispy pork belly paired with rostile, and coleslaw, in particular, became the dish that beckoned not only the family together but their friends and neighbours as well during the holidays. This dish had everyone in the family play a role in its preparation - whether it was with the rub or cooking of the Pork Belly, mixing the coleslaw, or kneading her mother's soft and fresh rostile.
This dish is one that truly takes Owona back to some of her fondest childhood memories.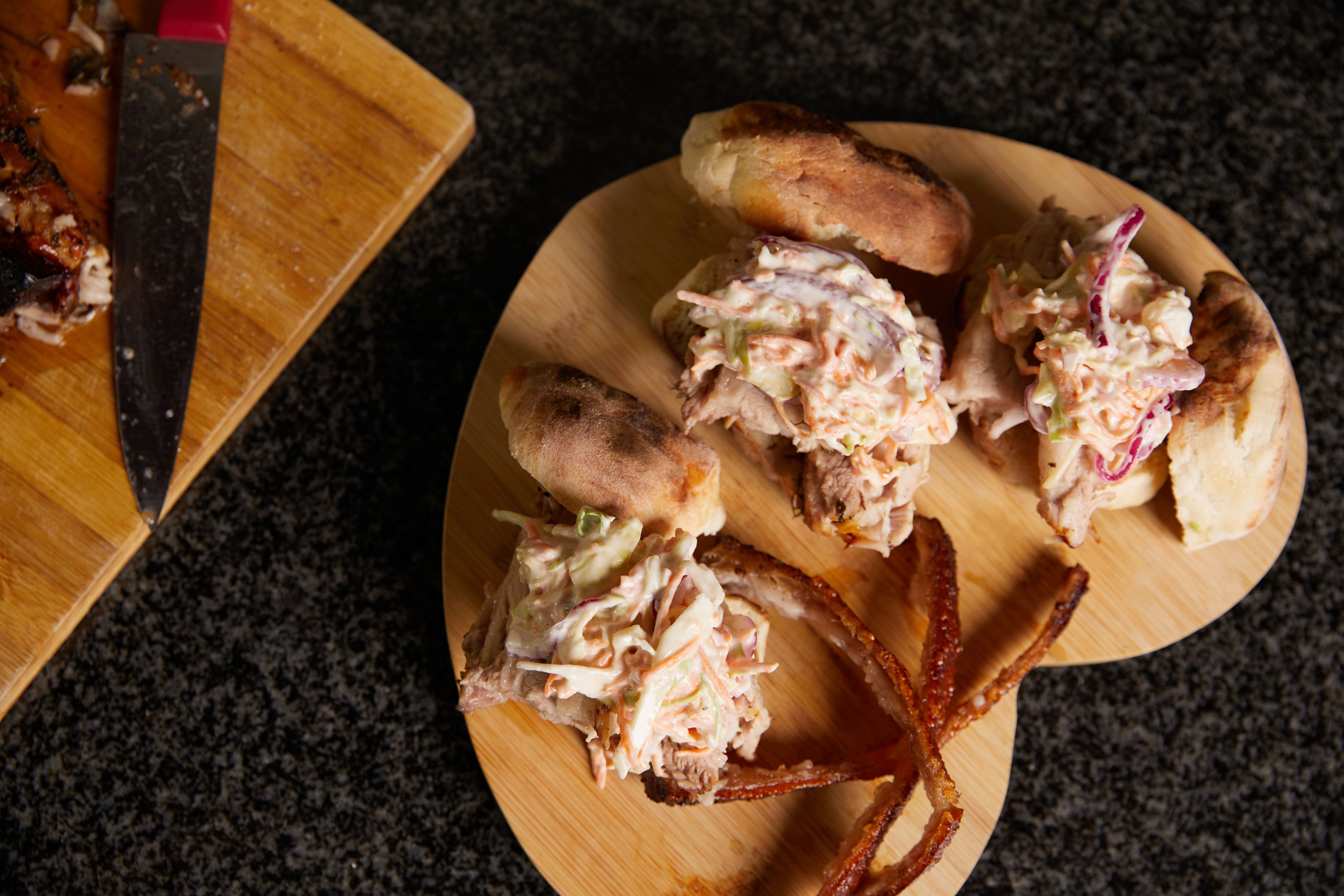 ---
Join us as we get a taste for more nostalgic Saffa dishes and food stories. Dig in and find out the origin stories of your favourite dishes and share your Home Cook Hero with us.