A taste of home with Lehlogonolo Maunatlala
Watch as Home Cook Hero Lehlogonolo invites us into the heart of her home to share her tasty pork trotters with creamy samp recipe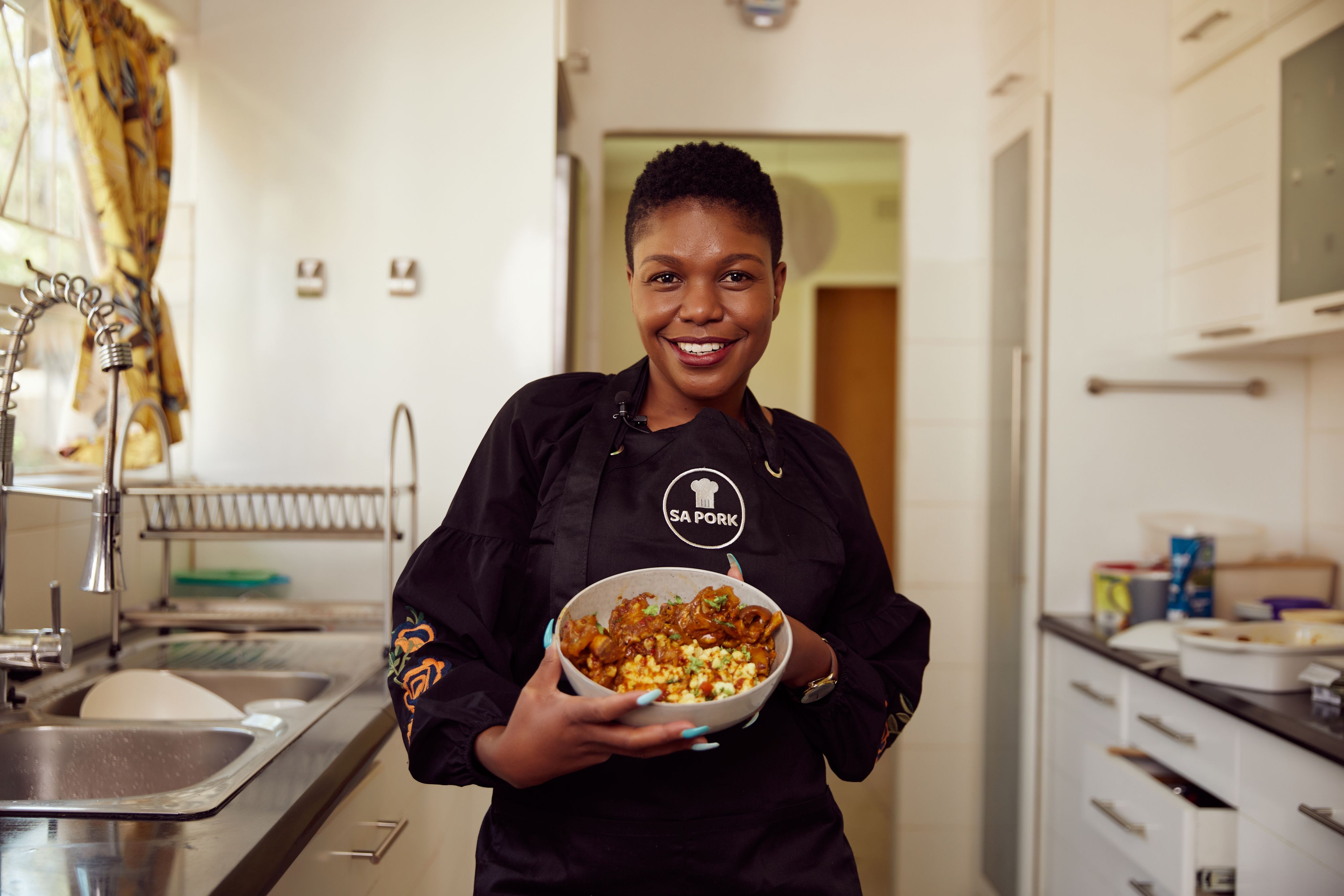 When we think of home and family, some of our fondest memories that spring to mind feature the kitchen. We think of our favourite childhood dishes made with love, seasoned with nostalgia and packed with great taste. When reminiscing, we also picture the person who kept the pulse of our childhood kitchens – our home cook hero, with a ladle in one hand and love in the other creating our favoured meals. 
Watch as we join Home Cook Hero Lehlogonolo Maunatlala in the kitchen as she gives us the inner workings of her expertly cooked pork trotters and creamy samp recipe.

Growing up, Lehlogonolo's mom was their home cook hero who ran their childhood kitchen, but when she and her sister, Lethabo, reached high school, they started to learn to cook and fell in love with the culinary arts. Sundays became their days to shine by preparing big seven colours Sunday kos – aka Sunday lunch, for the family to enjoy after church service. The pair gained confidence in their cooking skills and began taking on the task of preparing a hearty Christmas lunch for their family, friends, and neighbours. 

Lethabo says that whenever she tastes Lehlogonolo's delicious pork trotters with creamy tastes it transports her back home, which is now 450km away, with each savoured bite. 

Cooking is very therapeutic for me. Being in the kitchen is where I get to express myself, express my emotions, just release whatever that is within me and just – being me, it's me, my work, my art. When you think of the word 'hero', you're thinking of someone who has superpowers, someone who does extraordinary things – so, for me, this means, like, I'm 'top of the game'. So, it means, like, my sister trusts me with this meal – I'm the hero.
Watch below as Lehlogonolo takes us through her process of preparing her tasty pork dish and shares a bit about her favourite cooking memories growing up and her culinary inspirations:
Why the pork trotters with creamy samp dish?

What makes this pork trotters dish stand out to Lehlogonolo's sister Lethabo and why she decided to share this tasty signature recipe is all about the method in which she prepares it to ensure juicy and flavourful pork trotters. The dish also brings back some of their fondest memories of friends and family. 
"The emotions that surface with this recipe is just joy and laughter, because every time I had pork trotters I always had my favourite people around – people that I love to be happy with and laugh with over a good meal," Lehlogonolo reminisces. 

It takes her and her sister Lethabo back to memories of Sunday lunches with their loved ones, good food, and laughter.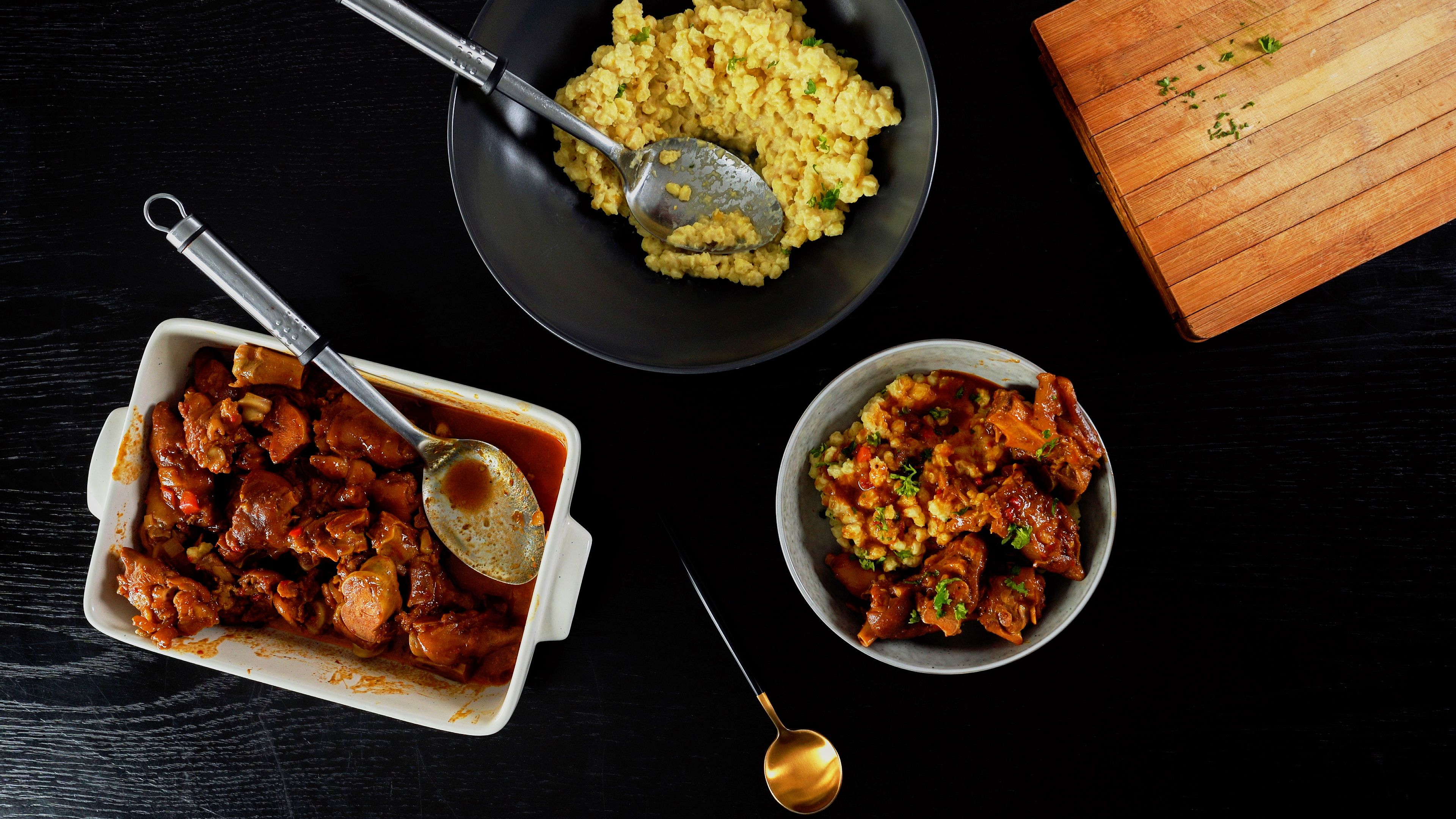 ---
Join us as we get a taste for more nostalgic Saffa dishes and food stories. Dig in and find out the origin stories of your favourite dishes and share your Home Cook Hero with us.