Pieter du Toit
"I was at the forefront of breaking the Reeva Steenkamp murder by Oscar Pistorius. I was part of the team that broke that story on social media in 2013, which changed the South African news landscape and had a profound impact on how we cover news."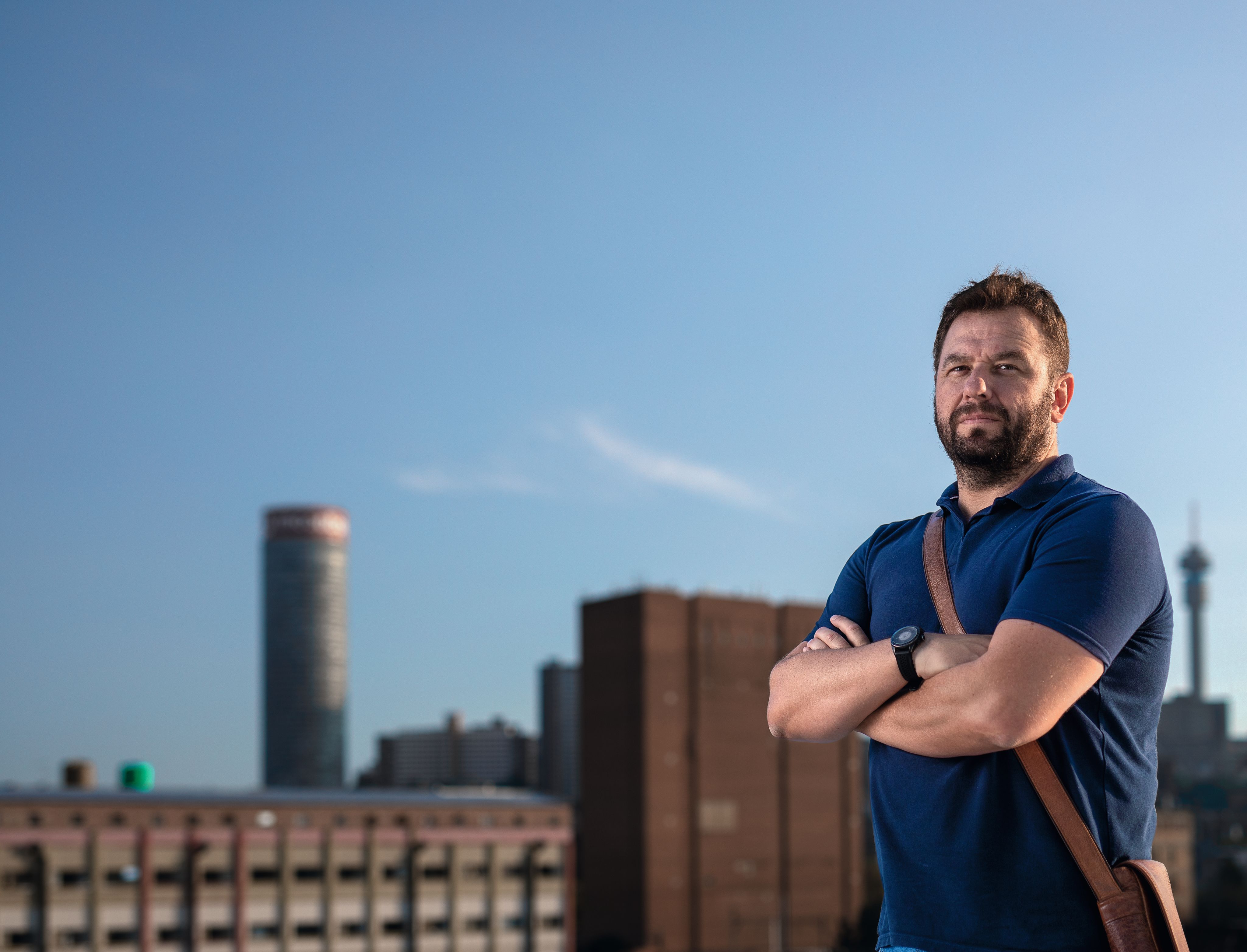 The sport of breaking headlines | Pieter du Toit
After building himself into becoming not only a leader of the newsroom but a two-time published author, Pieter du Toit finds pockets of peace by indulging in sports during his downtime. He finds that it helps him to de-compress from the daily grind of breaking some of the nation's biggest investigative news headlines.
Catching up with him on a video call, Du Toit takes us through his journey from where it began, how he got to where he is, and how he finds time to prioritise wellness in his routine. His career has seen him wear multiple hats in the journalism world. Starting as a sub-editor at Volksblad in Bloemfontein, Du Toit later took on a role as a parliamentary reporter with Beeld in both Pretoria and then Johannesburg and became the editorial lead of Netwerk24 as it went digital. These career milestones allowed Du Toit to learn a lot along the way.
But despite climbing his way up with such impressive roles, what Du Toit finds grounds him is the early experience he had at Volksblad. This sub-editor role is what he credits with helping him learn the fundamental basics that he still applies in his present role as the Head of Investigations at News24 today.
"Journalism is a job where you are only successful when you've got the building blocks in place. And to construct those building blocks, to put them on top of each other, takes many years. I was very lucky to have a very grounded start in journalism – right at the bottom, and I'm very thankful for that," Du Toit recalls.
Du Toit found a love for not only telling hard-hitting political stories but found a passion for navigating and leading newsroom teams through management positions. His leadership role allowed him to help manage a team that would go on to break some of the nation's biggest and global news stories.
"I had a massive, enormous, privilege to lead a talented newsroom, many of the journalists that worked in that newsroom are now much respected investigative journalists and news journalists elsewhere. I was at the forefront of breaking the Reeva Steenkamp murder by Oscar Pistorius. I was part of the team that broke that story on social media in 2013, which changed the South African news landscape and had a profound impact on how we cover news," explains Du Toit.
Another big story that a newsroom team under his expert guidance helped cover was the global news of former President and Apartheid struggle hero, Nelson Mandela's death. This, he considers as a once in a lifetime type of news story to report on.
"I led the newsroom during the death of Nelson Mandela, which was a story of global importance, which we will never do again," explains du Toit.
Du Toit went on to help Media24 look at how international news companies like Huffington Post would survive in the SA landscape between 2017 and 2018 before settling into his role as Head of Investigations at News24.
Always looking to shed a light on the darkened mysteries of South Africa's power structures, Du Toit and his investigative team put together a carefully curated and investigated series titled "The Eskom Files" in 2021.
"It was a very complicated project based on thousands of documents right from the heart of Eskom about mismanagement and corruption, which reveals, in minute detail, what the state of Eskom is. And, we all suffer under load shedding, so that was quite a defining piece of journalism that I was involved in," adds Du Toit.
Aside from an impressive career timeline uncovering some of SA's most ground-breaking news moments, Du Toit has also gone on to make his mark in bookstores across the nation as a two-time author. In 2017, Du Toit joined research forces with News24 editor-in-chief Adriaan Basson, to produce their collaborative investigative project Enemy of the People.
"So, Enemy of the People came to be when Adriaan Basson and I were talking about the unfolding political drama in the country. And he suggested that we write about it together and we set out on that journey. I'm obviously biased, but I do think that it's one of the best books that set out the malaise in the country and it was an absolute pleasure to research," Du Toit shares with a lilt of nostalgia in his voice.
Du Toit later published his solo investigative book titled The Stellenbosch Mafia: Inside the Billionaire's Club in 2019 which takes a closer look at the belt of wealthy Afrikaans men who run Stellenbosch.
"The Stellenbosch Mafia book, I doubt whether I'll ever write a book like that again – its success completely surprised me. But I enjoy writing books where I'm able to combine politics and history – and in both of these books I was able to do that," adds Du Toit, "It's difficult to write a book, but it's very rewarding to write a book that people want to read and that people enjoy."
When it comes to taking a pause and prioritising time for his wellness and mental health while breaking or covering such massive investigative stories, Du Toit finds a sense of tranquility and comfort in sport. Growing up he always enjoyed getting involved in sports from school rugby or cricket with his brother and for the last few years he's established a regular morning swimming routine to help clear his head.
"I try to swim two and a half to three kilometres every morning before work – which I have to do, otherwise my head will explode. I've been doing that for a good couple of years, I swam the Midmar Mile now, I think, almost ten or fifteen times. So, that's something which I have to do, I really try to train in the mornings – between four to five days a week, sometimes more," shares Du Toit.
And when he's not swimming, you'll find du Toit and his brother rekindling a passion for playing cricket in the summer sun in their 40s.
"And in summer I just love playing cricket. I'm 43 years old now, and my brother and I, a couple of years ago, told each other, 'look, let's give it a bash.' And we've been playing a low level of club cricket ever since then, but it's enormous fun. For a couple of hours at least on a hot Sunday in Johannesburg, it transports you back to the best years in high school," recalls Du Toit enthusiastically.
As for his advice for up-and-coming journalists, Du Toit shared the concluding message:
"Read as much and as widely as you can, always. You need to be deeply interested and intrigued by your country - and by what makes your country work and what doesn't make it work. You have to be nosy and willing to put in the hard yards – even though there might be no reward at the end. Show commitment to your craft, to improving your writing, to reading as much as you can and try and understand the society and the world that you live in. Without being nosy, without having enthusiasm, and without working harder than anyone else among your peers – you won't succeed," shares du Toit.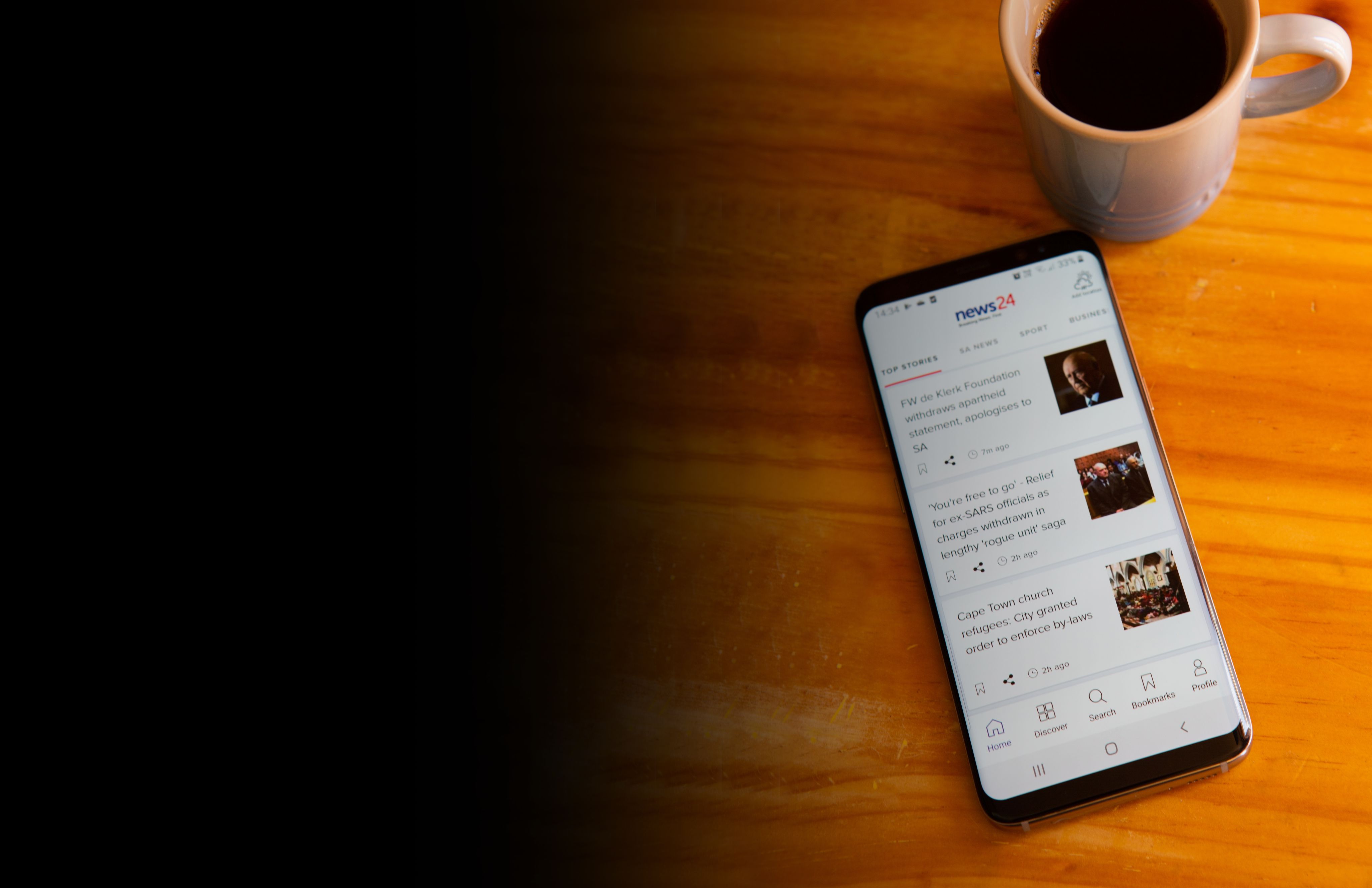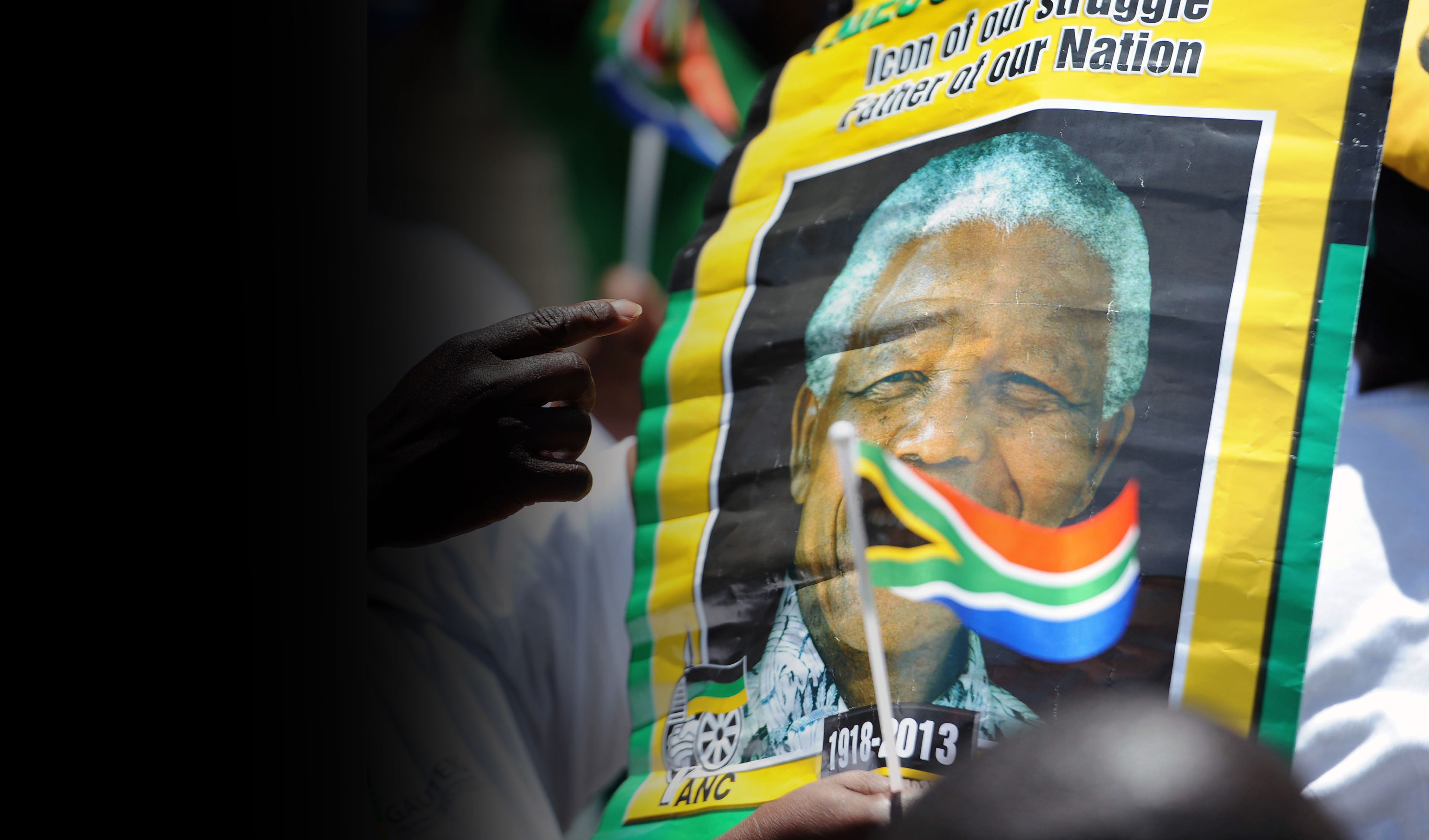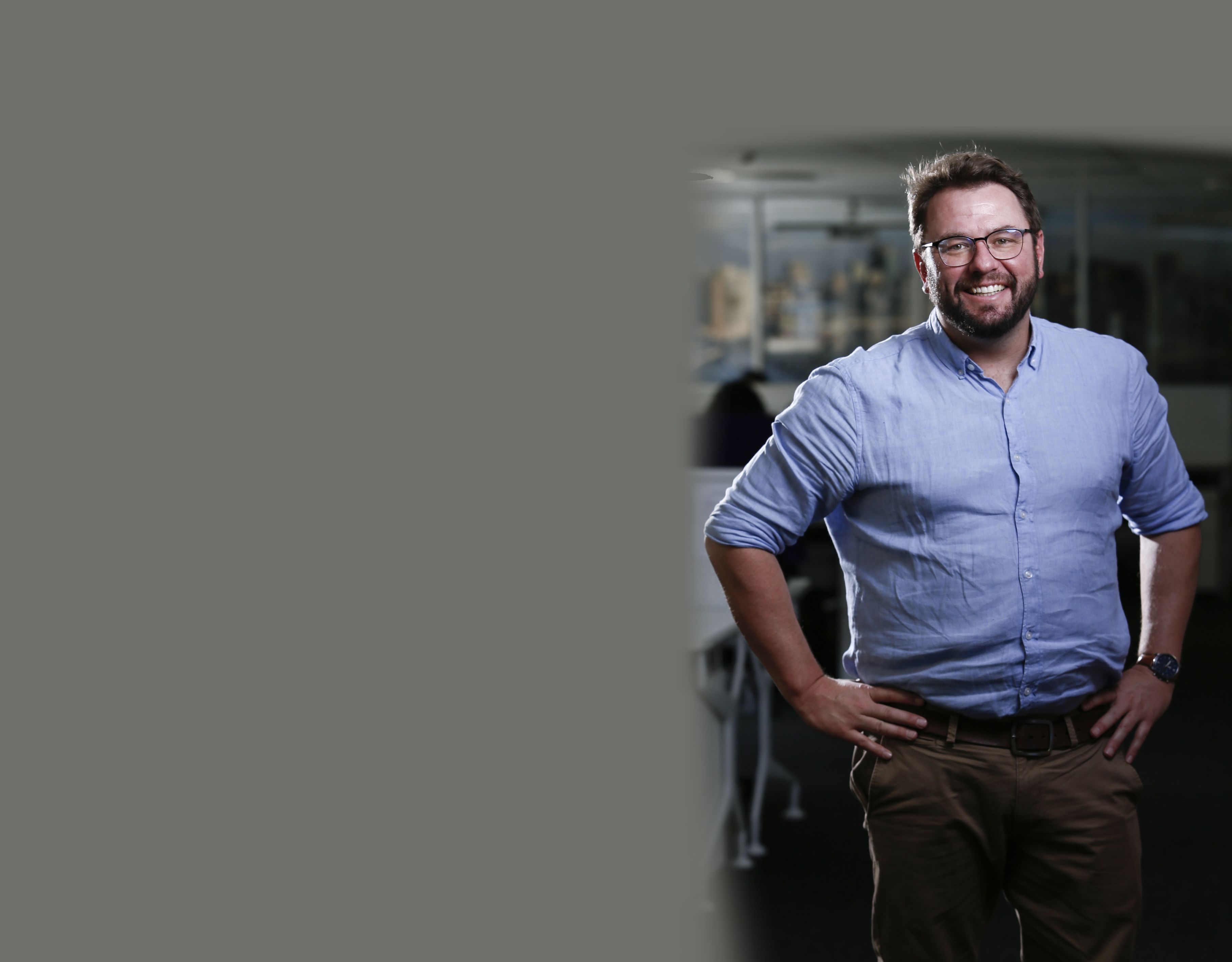 When you subscribe to News24, you are supporting a sustainable future for trustworthy journalism that contributes to the health of our democracy. Become a News24 subscriber today.