Lisa Steyn
"I want to be remembered for bringing a human aspect to business issues and making them relatable and readable, because these really are hugely important issues for our economy."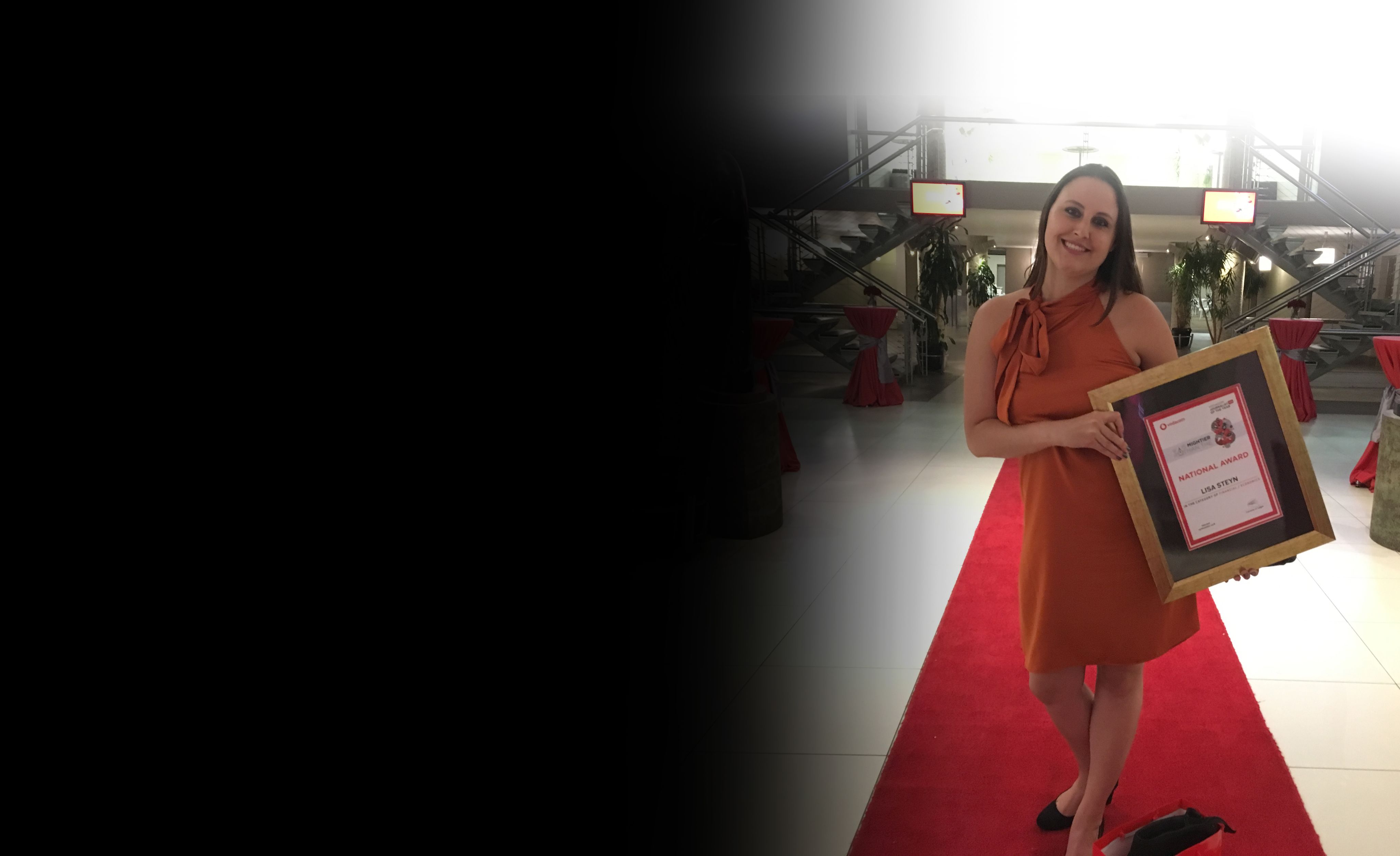 Lisa Steyn's power playbook
In an industry where niche reporting is largely dominated by men, award-winning mining reporter Lisa Steyn has taken on the pressure to become a true diamond.
Like a diamond, she is tough and can drill down to the core of every story she covers. Her secret is quite simple; she writes what she understands.
"(Financial reporting) wasn't my first choice, but over time I learnt only to write what I understand and only to write things as I understand them. I found a niche in business reporting and eventually wasn't intimidated by it," she says.
Steyn is a writer-at-large who specialises in reporting on the mineral resources sector at Fin24 and has been a journalist for over a decade. Her ability to take complex issues and give them a human face has earned her multiple awards, making her a household name in the industry.
Her advice for women wanting to make a name for themselves in niche sectors is: 'Don't be afraid to ask for help'.
"For women, I think there is still a bit of a boys club in terms of networking, but I would say don't be afraid to network and engage with your contacts on a professional level. That's something I learned later in my career because [earlier in my career] I was young and intimidated," she says.
Steyn's favourite body of work in her career thus far is an investigative piece titled Inside SA's mining mafia.
The investigative piece showed off her signature writing style. In it, she dove deep into organised crime syndicates and the Zama Zama militias plaguing the mining sector. She did this through the deeply personal story of a doting husband whose murder is suspected of being linked to ongoing mining rights disputes at Richards Bay Minerals.
"I worked that story to death. It is when a story takes on a life of its own, and it's not something you have to do but something you want to do. You end up putting in that extra effort because you know how good it can be, and then it is as good as you want it to be.
"I really felt like I did the issue justice and presented something unique, and I think or hope that it informs discussions at a top level within mining companies and government. It is a really valuable resource to draw on about this issue that's plaguing the mining sector," she says.
When she is not unearthing some of the biggest stories in the minerals sector, Steyn can be found adventuring through nature, enjoying hikes and taking a dip in the pool.
Growing up, she always knew that she wanted to be a journalist but never thought that she would end up a subject expert in the finance and business sector. She was thrown into the deep end after finishing an internship and taking a call from a business editor in need of reporters on the ground.
"I was walking through a mall thinking, 'what am I doing? I don't even have money to spend'. Then I got a phone call from the business editor who needed hands. He started giving me projects that scared the hell out of me," she says.
While still learning to navigate the field, Steyn quickly learned the importance of the right dress code, albeit through a bright pink dress she now laughs about.
"When I just started out in journalism on a hot summer's day, I arrived to work wearing a bright pink cotton dress and was quickly sent to cover the non-payment of mineworkers who were stranded at the Grootvlei men's hostels. I got the story but revised my dress choices after that!," she says, laughing at the memory.
Although many of her career highlights stem from the multiple awards she has won for her work, Steyn would rather be remembered for the humanity she brings into her complex reporting.
"I want to be remembered for bringing a human aspect to business issues and making them relatable and readable, because these really are hugely important issues for our economy.
"I understand the aversion to financial news, but it doesn't have to be that way, and I believe my writing isn't that way because I was never a financial news consumer by any stretch of the imagination," she says.