Adriaan Basson
"I realised the immense power that we have as journalists to change things for the good."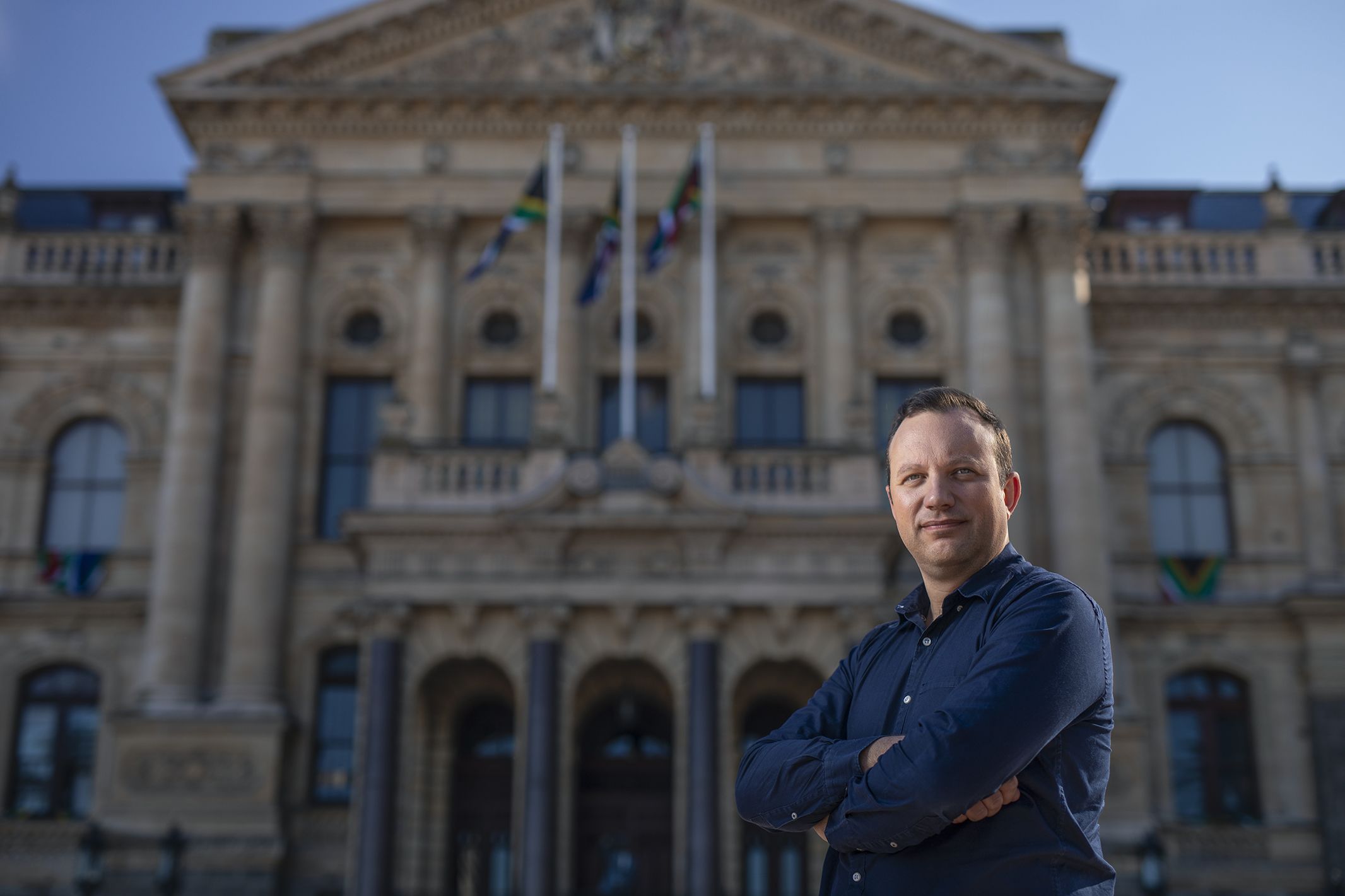 The close-up: Adriaan Basson
H e has been intimidated, harassed, and had his life threatened by those who would prefer the truth remain hidden. But Adriaan Basson continues to be a courageous truth-teller, exposing corruption and shining a bright light on South Africa's dark underbelly.
Now it's our turn to shine the spotlight on News24's Editor-in-Chief and learn more about the man behind the story.
'Even as a child, I was very much aware of what was going on in the world and the country'
Born with a natural curiosity and a unique way of seeing and describing the world, Basson says his interest in journalism was sparked at a young age – as a teenager quarrelling with his father over who got first dibs on the daily newspaper.
"As a child, the news was very much part of my upbringing, and I grew up with newspapers around me. My father would listen to the news on the radio, every night at 20:00 and everyone in the house had to keep quiet because it was time for the news."
Despite a sheltered upbringing, Basson says that as a child the news and the realities of the world were not hidden from him. "Even as a child, I was very much aware of what was going on in the world and the country. I would always sit with the adults when the other children were playing, and I asked a lot of questions about why the world was a particular way and why we would do things a certain way. Which I guess could be a bit annoying to my parents," he says.
"I remember the assassination of Chris Hani in 1993. We were visiting family, and we all sat in front of the TV, even the children, watching the events unfold. And it was a very precarious moment in South Africa's history. I remember as a child wanting to understand what was happening, but obviously, this is only something I could comprehend later on in life."
"And then, of course, the elections of 1994. I remember the way that it was covered on the front pages of newspapers and Nelson Mandela becoming president. The message of hope and reconciliation was very striking to me as a teenager. Where many of my peers, white suburban Afrikaans kids, were scared about the black government, I had a much bigger sense of who Nelson Mandela was and his philosophy. And for me, it was an exciting time in our history, because my parents were open to the media and it being freely available in our house."
Throughout his adolescent life, the news helped Basson make sense of what was happening in the world and the country, spreading stories of hope, inspiration, and resilience.
He says: "These events all had a deep, and meaningful impact on my life and career and media played a major part in that."
'I've never been scared of authority and power'
Basson had always been involved in school newspapers, starting in primary school, and landed his first major scoop in high school when he uncovered serious pay discrepancies in teachers' salaries.
"Like I said before, as a child and teenager I was very nosy, and curious. I had heard that the teachers employed by the governing body were getting paid more than the teachers employed by the government and I thought that it really wasn't fair.
"So, I did my own little investigation, spoke to teachers off the record, and wrote a story about my findings. It really caused an uproar! I remember feeling quite accomplished at what I had uncovered, although I was obviously too big for my shoes," he laughs.
"I've never been scared of authority and power. And when people abuse power, and when something looks wrong to me, or it's strange. Then it really doesn't sit well with me."
Later in his career, as a young journalist at Beeld, Basson answered the office telephone on a particularly slow news day. On the other end of the line, a woman told him the harrowing story of her 4-year-old daughter who was raped by an uncle, and how their case was thrown out of court after the young girl was forced to give evidence in front of her perpetrator, due to the improper court systems.
"It was so ridiculous, and I was immediately struck by the injustice. I went to the courtroom and confronted the prosecutor, and court managers and sent questions to the minister. And after the story was published the courtroom processes were fixed, they put in new equipment and the case was reopened.
"It was a terrible story, but I realised the immense power that we have as journalists to change things for the good in society. Yes, I was still young, but something happened inside me with that story because I realised what could be possible by exposing these injustices," he explains.
Basson says that he likes to think that his passion for justice and truth-telling comes from his grandfathers – one a reverend, and the other a policeman.
He says: "The policeman wants to find out the truth and uncover who is right and who is wrong. And the priest spreads the gospel and wants to share their message with the world. And for me, that is what journalism is about – digging for the truth and sharing it with the public."
"I'm not one of those people who ever worried or wondered what I should do. Never. I never wanted to be a doctor, an engineer or a pilot. Never, never, never. It didn't even cross my mind. And when I found out that you can be a journalist and people will actually pay you to write stories, I was amazed," he quips.
'The Bosasa investigation was probably the scariest in my career, where people were threatening my safety and the safety of my family'
As an investigative journalist, exposing corruption and shining a spotlight on the seedy underbelly of the justice system, Basson painted a massive target on his back and has faced countless threats, intimidation and harassment.
"The Bosasa investigation was probably the scariest in my career, where people were threatening my safety and the safety of my family. I remember very clearly while in Knysna on holiday, with my then-girlfriend, now-wife, a woman called from an unknown number under the guise of trying to 'help me.' She was appearing to verify my personal information, but it later became apparent that they had done an intelligence operation on me, and she was trying to intimidate me.
"It was really scary, knowing that these people who are about to lose millions of rands because of me and my investigation now know where I live, the names of my parents and siblings, my ID number, and even the schools I attended."
But throughout his career, Basson is thankful for the support of his editors and the publications who stood behind him, including Ferial Haffajee, Peet Kruger and Nic Dawes.
"It was always very comforting knowing that your editor and the publication had your back. I worked with other journalists, and I never felt alone."
'The threats are not about killing me, it's about frightening me enough to stop writing these stories.'
According to Basson, his family continues to support his goals, despite the occupational hazards, especially his wife, Cecile, who he describes as "an absolute rock" in his life.
"My mother doesn't like it when I get criticised, but I've asked her to stop reading the comments section," he laughs, adding: "But I've always told them, perhaps naively so, that the threats are not about killing me, it's about frightening me enough to stop writing these stories. Despite their efforts to scare me, I refuse to stop writing."
Basson says his son (8) and daughter (4) keep him on his toes. "I run after them at the park, fix their broken bicycles, and nurse scraped knees when they fall off their skateboard," he says.
"We love to do things as a family. Visiting the parks, beach days, going for walks and we read a lot. I read a lot of non-fiction mostly, and my wife reads a lot of fiction. She also forces me to sometimes switch off from work and we watch series together. Currently, we're watching WeCrashed on Apple TV, about the WeWork scandal – I like series that's kind of linked to reality somehow.
"But I also like reality TV shows like The Bachelor, and The Voice – because I love music. Kom Ons Braai on Via is one of my favourites because I love to braai and experiment with different types of wood, direct and indirect braaing, and different cuts of meat – it's definitely my happy place and how I relax.
"I love music, and I actually play the piano and the accordion, so when my family is lucky, or should I rather say unlucky, then I take out my accordion and play for them. I love new and old music and finding new music. At the moment, my absolute favourite is Orville Peck," he says.
"I grew up with lots of music as well and I'm very much a 90s rock child. I grew up with Pearl Jam, The Offspring, Oasis, Bush, No Doubt and Nirvana. You'll often find me driving in my bakkie listening to Smells Like Teen Spirit and singing along. I also love new music that's coming out, and love going to music concerts, when we still could, and can't wait to go back to them."
What's at the top of our editor's playlist right now?
Another big passion of his is wine, and Basson is an avid collector. He says: "I love living close to the Winelands and I have a rather sizeable collection of red wine. If I could have an absolute dream, it would be to one day make my own wine, even if it's a small backyard vineyard like the Italians."
'We won't stop, and we must never stop trying'
As Editor-in-Chief of the country's most trusted and largest news brand, Basson shoulders a huge responsibility as he finds creative ways to stay ahead of competitors and provide high-quality journalism in an era of increasing misinformation. A recipient of multiple awards for investigative journalism, and author of four books, Basson encourages the newsroom to be unafraid and innovative, which sometimes earns them industry-wide applause and notable accolades – someone his younger self would be proud of.
Basson says: "Being the Editor-in-Chief at News24 gives me immense joy, especially seeing how News24 has grown from an aggregator to the most trusted news brand in the country. I'm so proud and it's such an incredible moment.
"But there's also lots of disappointment, especially when we put a lot of effort into a story and nothing changes, and injustice continues. But we won't stop, and we must never stop trying."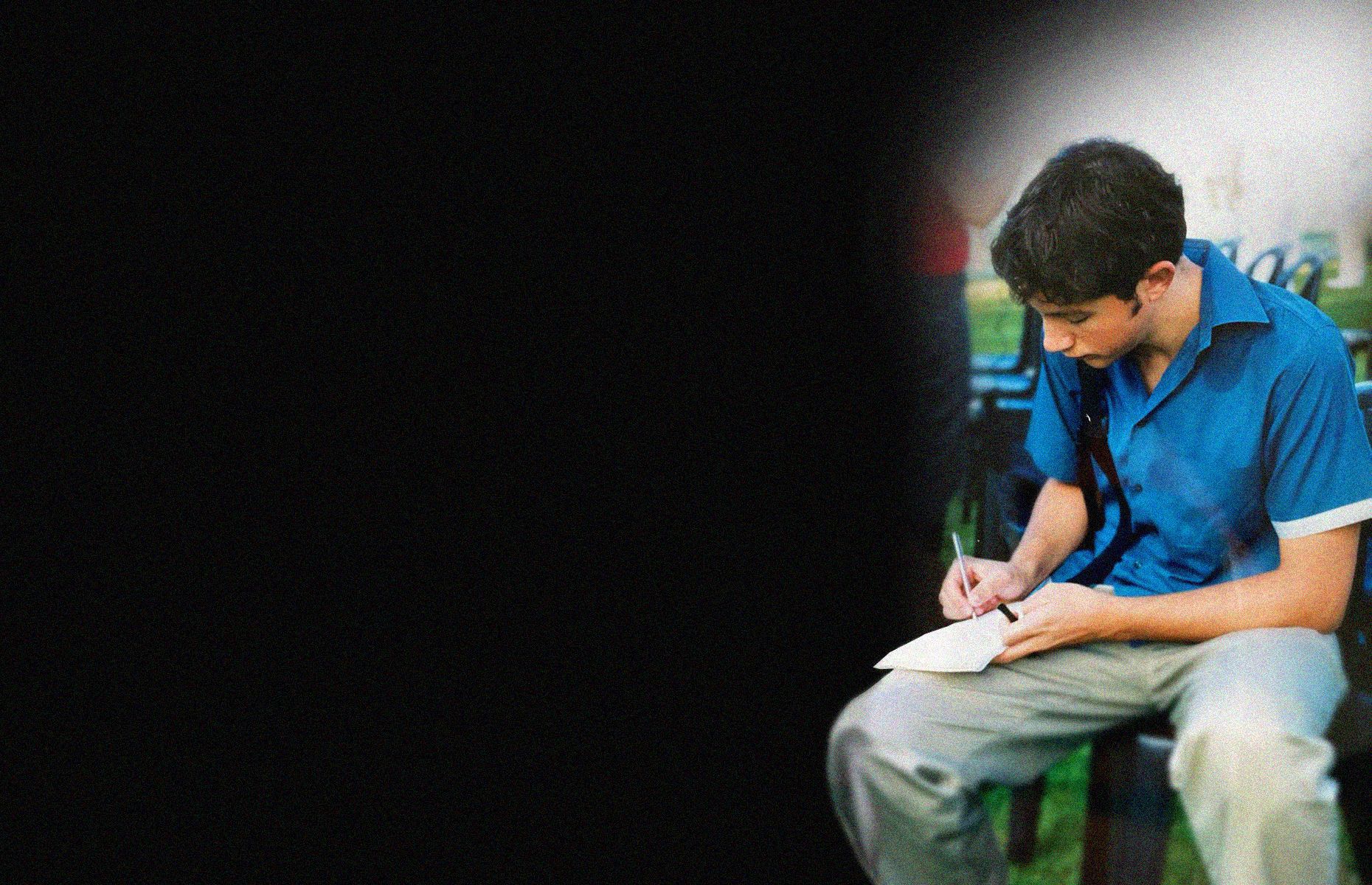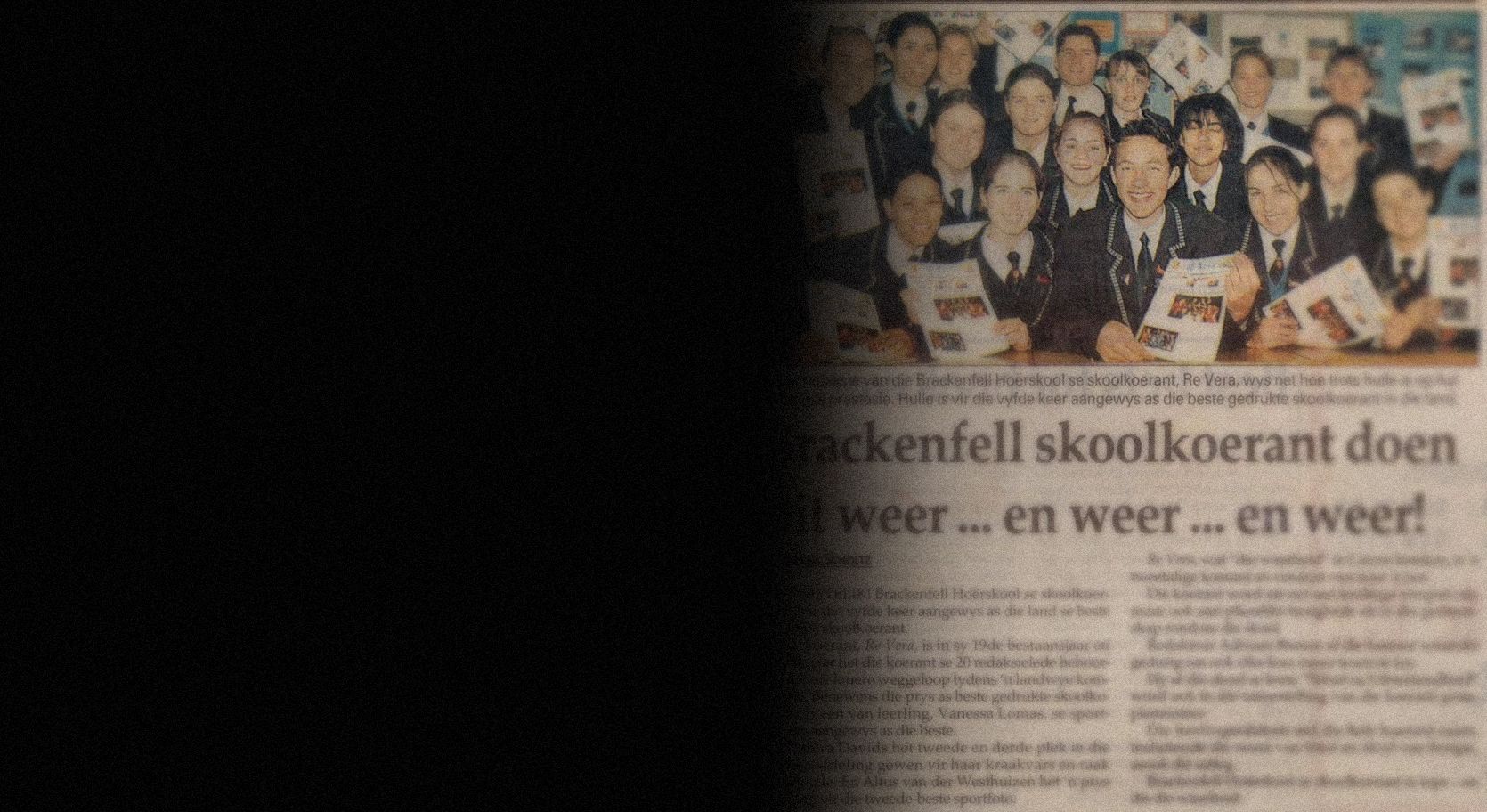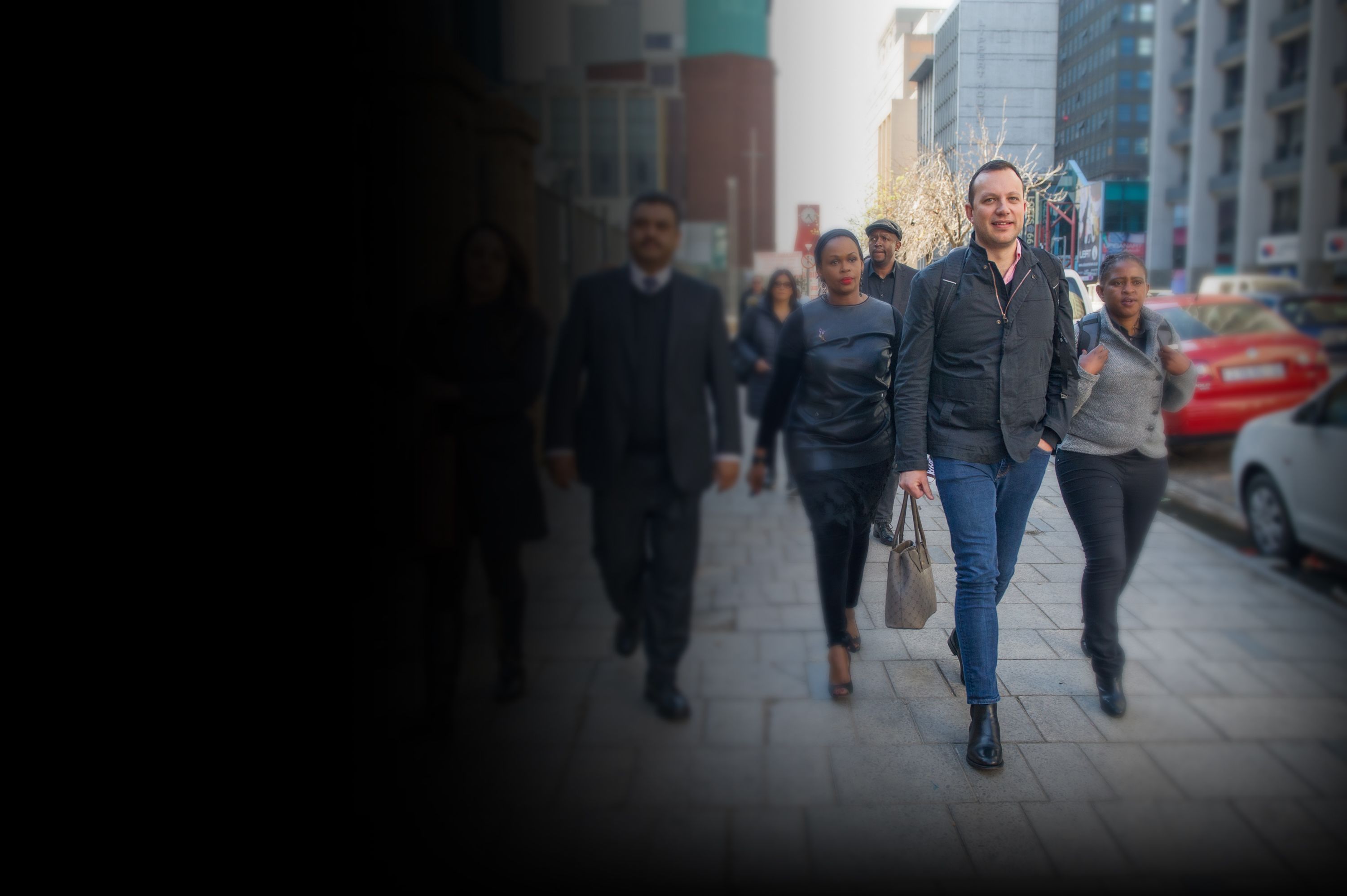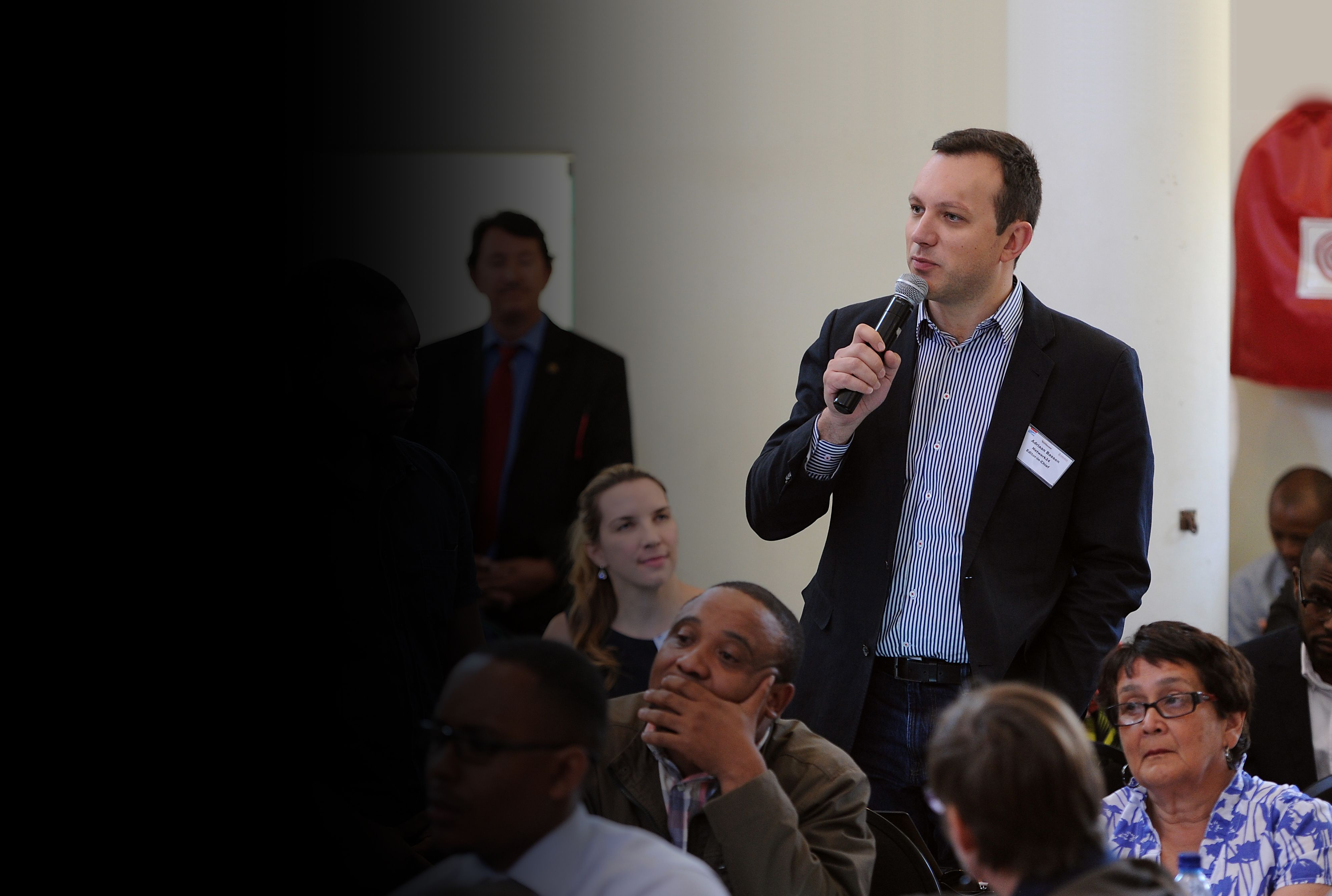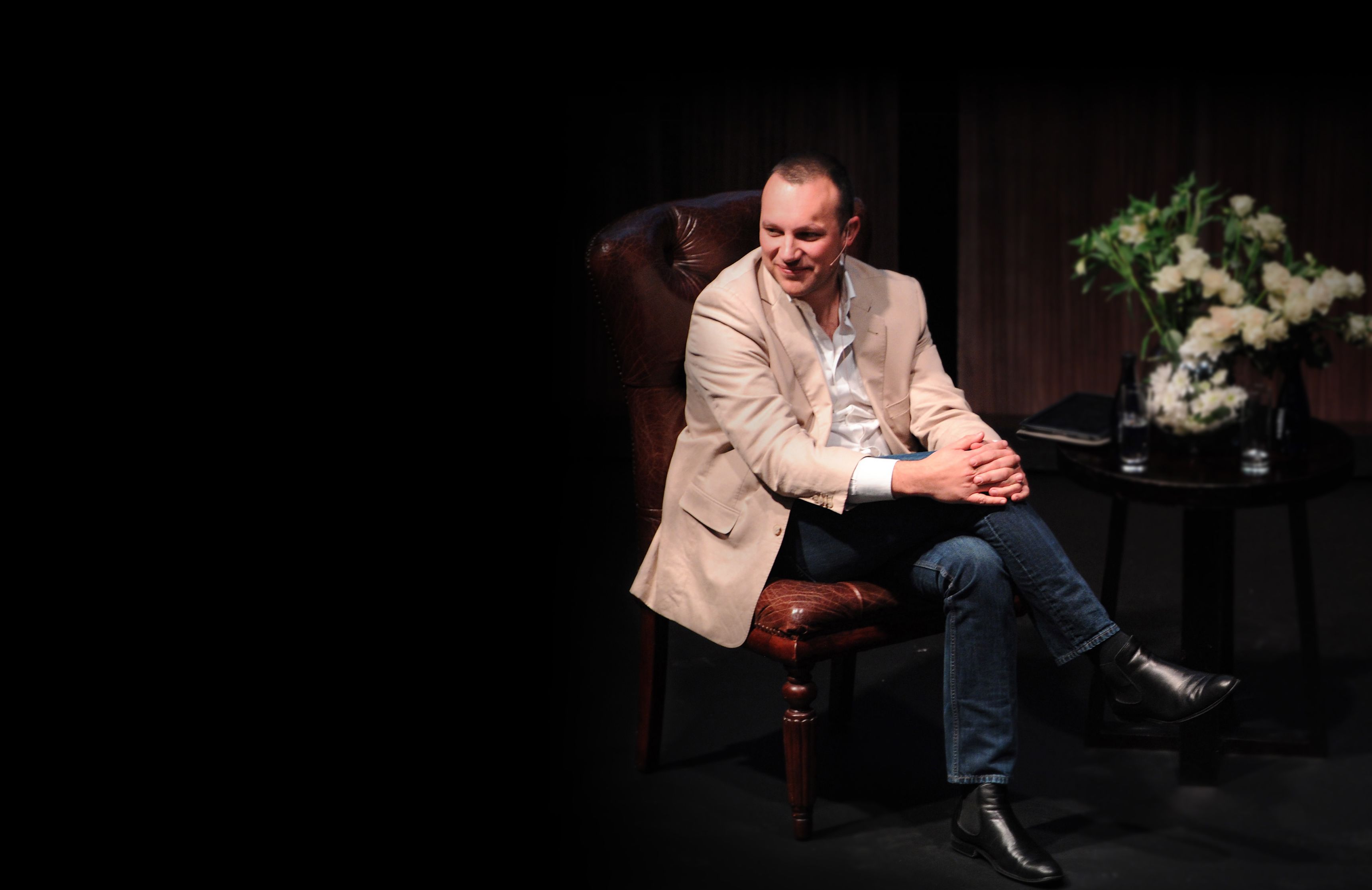 When you subscribe to News24, you are supporting a sustainable future for trustworthy journalism that contributes to the health of our democracy. Become a News24 subscriber today.