WATCH | The business value of joining hands in times of change and transformation
A talk by Prithivan Pillay | Head of Client Value Propositions at Nedbank Commercial Banking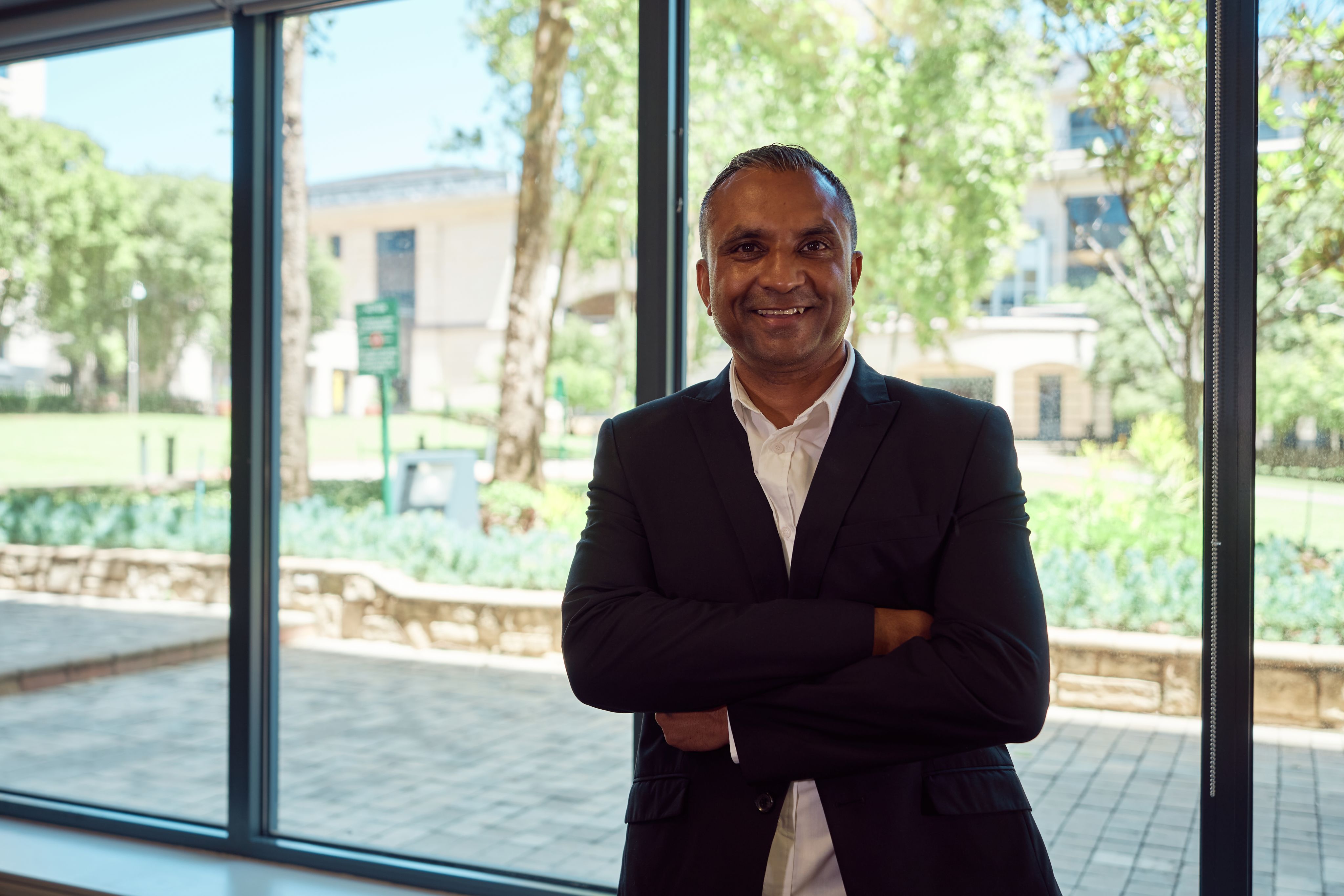 Watch as Nedbank Commercial Banking's Head of Client Value Propositions, Prithivan Pillay, explores the importance of adapting and partnering to help your business welcome change.
Release fear and embrace change
Change and transformation can be intimidating to businesses that are facing it for the first time, but it's nothing to be fearful of.
In fact, moments of change and transformation offer businesses the opportunity to reflect, pivot, and expand their offers and business strategies.
In this episode of Nedbank's expert talk series Ahead of the Curve, we're joined by the Head of Client Value Propositions at Nedbank Commercial Banking, Prithivan Pillay, to unpack the value opportunities that transformation brings to businesses in moments of change.
Transformation needs to be embraced. It needs to be seen as an opportunity for businesses to grow and just open more doors.
But more than just an opportunity for opening doors, Pillay says his team has noticed new collaborations emerging between businesses.
"What we've started to notice is businesses are partnering with other companies. So, it could be a non-BEE company partnering with a BEE company to become compliant – but it's not just about ticking that box, it's about two companies bringing the correct skills in order to ensure that their product is niche and they can compete on not just the local stage, but the international markets as well," explains Pillay.
How can successful transformation lead to business growth?
Pillay outlines three key ways in which businesses can use transformation successfully to ensure business growth, these include:
1. Open-up growth pathways – "This is about ensuring your product evolves and becomes competitive."
2. Partner with other businesses – "Partnership helps to ensure that you can compete with international companies looking to enter our market. If they come into the market and you've already established yourself and you have a proven concept or a product, this makes it difficult for them to take you out."
3. Touch base with your financial service provider and consultant – Financial institutions like Nedbank can assist businesses to navigate transformation in several ways. "First is from a funding perspective – we look at transformation to ensure the individual or business is successful," Pillay unpacks, "Second to that would be lowering barriers of entry from a funding perspective." This, he goes on to explain, is done with the hopes of ensuring their business clients are successful and remain sustainable in the long run.
One overarching message is certain – to use transformation successfully, businesses should lean into change and implement strategic collaborations that could add value to their business and task force over time. This will help businesses grow toward an agile structure primed for navigating any changes that may come their way.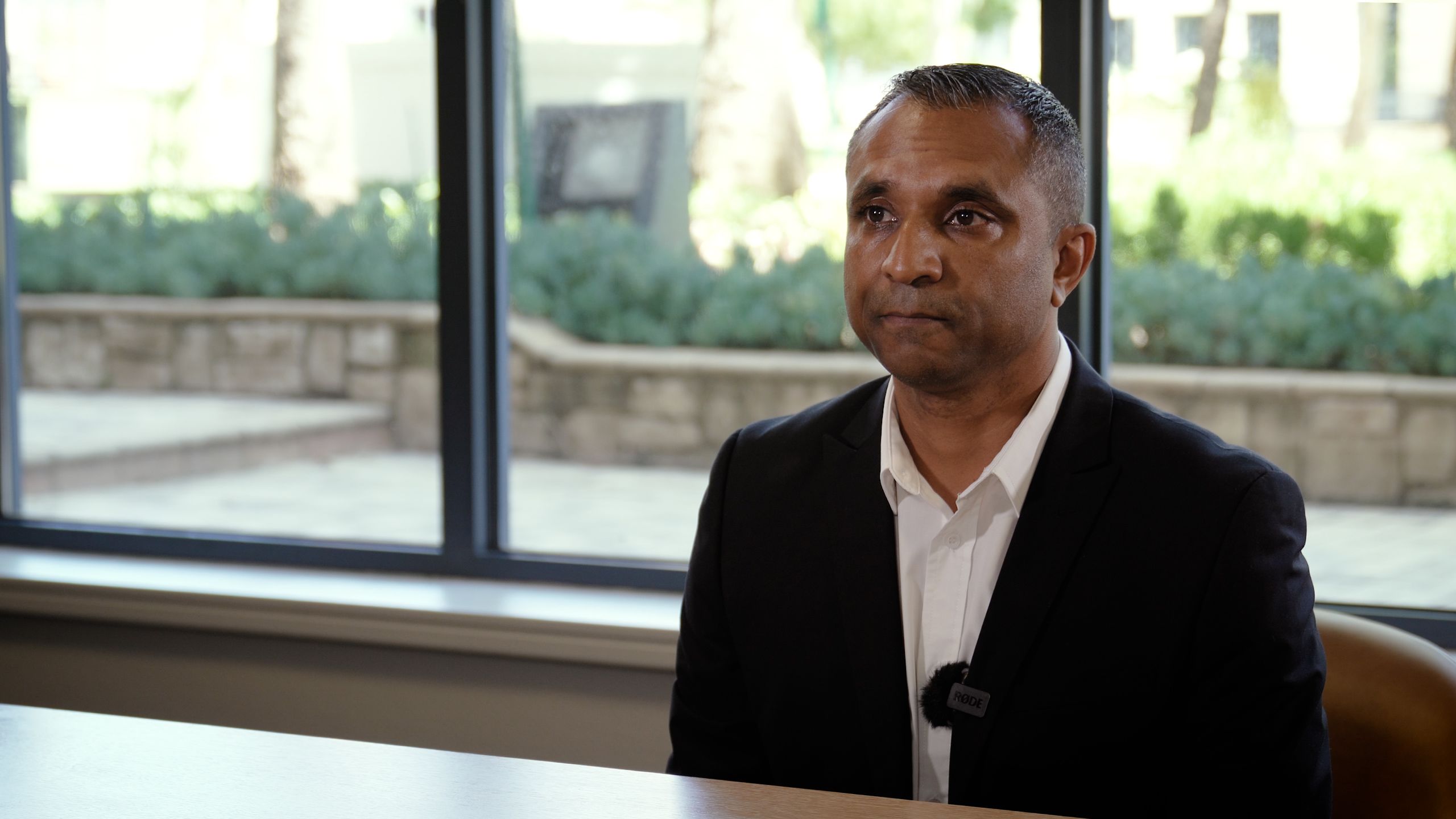 "We can't go at this on our own. What we've learnt over the years is for us as Nedbank to try and transform different sectors - it is extremely difficult. We need partners."
Watch Prithivan Pillay speak more on the importance of partnerships in different sectors to ensure success and sustainability:
Transforming industries, together, one sector at a time
The banking giant is not all bark with no bite as they continue to successfully partner with businesses across some of SA's biggest sectors in need of transformation.
Some of the biggest transformation tasks taken on by Nedbank include addressing South Africa's fuel and agriculture sectors. Pillay speaks to the work Nedbank has been doing in the fuel sector to help mobilise transformation.
Leaning into the lesson of collaboration, Nedbank partnered with PetroCONNECT in the hopes of fostering progressive and successful transformation within the sector. This partnership allows Nedbank to fund PetroCONNECT initiatives aimed to empower fuel retailers with sustainable solutions.
Nedbank also partnered up with the South African Partners in Agri Land Solutions (SA PALS) to enable transformation in the agricultural sector. SA PALS is an NPO that was developed by farmers in cooperation with local communities and focuses on building sustainable agricultural practices and approaches through sound business principles, legal structures, and training. They also place a focus on providing black farmers with the support, insights and expertise needed to thrive as commercial farmers.
"Transformation or 'inclusive agriculture', as I like to call it, is a very important strategic focus for us – as well as partnership. While we sat with this challenge of transformation or inclusive agriculture, we were looking for a partner," explains Cobus De Bruyn, the Head of Agriculture Client Value Propositions at Nedbank. As for why Nedbank decided on partnering with SA PALS, Bruyn adds:
"How SA PALS operates and what's very important is it's a different approach for land reform and they started their process in 2015. The way that they go about their business is they bring black farmers and white farmers together to form a partnership.
"And what they then provide is they provide that legal knowledge in terms of the structuring of the partnership, put agreements in place – training agreements, mentorship agreements, and they provide access to markets. They also assist farmers with engagements with government, in terms of water licenses – and they provide all that to this farming operation and make sure that the farming operation functions properly," says De Bruyne.
The goal ultimately of these partnerships is to drive proactive change and transformation in these sectors through focused funding initiatives and strategies that include training, mentorship opportunities, and more.
Partner with Nedbank Commercial Banking on your transformation journey HERE.