LISTEN | How remote working, digitisation and upskilling will improve your business growth
A talk with Herman de Kock | Executive Head of Sales & Service Planning, and Management at Nedbank Commercial Banking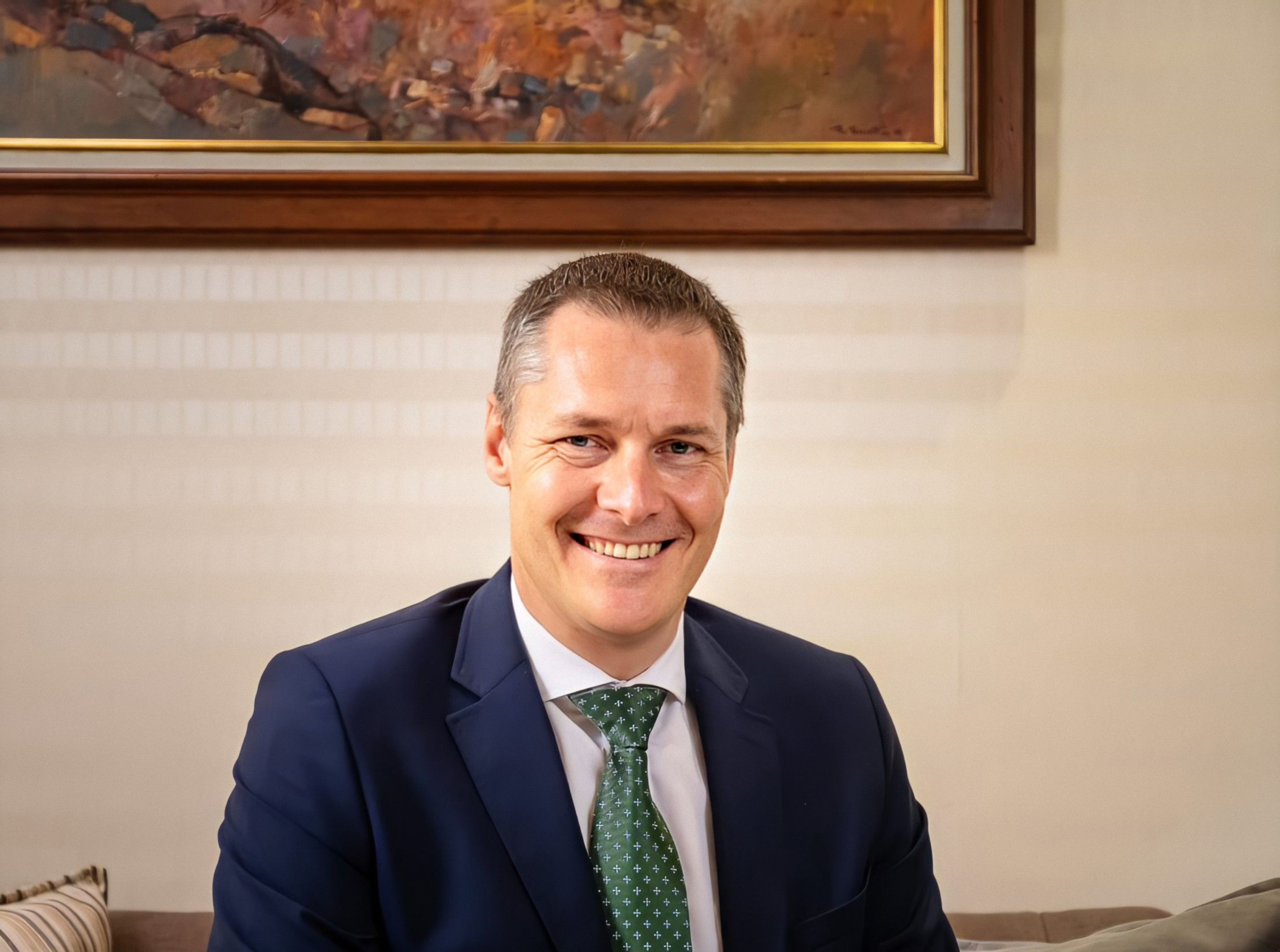 For employers, the idea of shifting to a hybrid-work model might seem scary, but Herman de Kock, Nedbank Commercial Banking's Executive Head: Sales & Service Planning and Management, believes embracing the shift will improve your business.
The Covid-19 pandemic had a huge impact on work culture and what employees value in their workplace. Research by Remote.co, an organisation that provides insights into remote working, found that 63% of global workers surveyed said they would "absolutely" look for a new job if they couldn't continue to work remotely.
For employers, the idea of shifting to a hybrid-work model might seem scary, but Herman de Kock, Nedbank Commercial Banking's Executive Head: Sales & Service Planning and Management, believes embracing the shift can improve your business.
In a podcast episode of Nedbank's expert talk series Ahead of the Curve, de Kock explores and host Jerusha Raath explore:
Flexibility in the working world;
The importance of upskilling yourself;
Understanding the trends that come with digitisation.
Flexibility and upskilling
During the pandemic we found ourselves living in a world of extremes, where overnight the country went from knowing nothing outside of a five-day office work week to being forced to turn our homes into places of work. Now that we are out of lockdown and adjusting to the new normal, de Kock says it is important to allow flexibility in the workplace and not revert to another extreme.
"I think what the employer needs to understand with regard to employees is to allow more flexibility. If there's one thing that we discover now, in the post Covid-19 new normal, is to be careful of absolutes and extremes. In Covid-19, we were drawn to the extreme of having to work full time, remotely or from home. I think flexibility is the key word for any employer, allow flexibility to your employees. And I think you'll discover then as well, that flexibility just starts to initiate that innovation and that productivity that you need in your teams," he says.
De Kock's sentiments on flexibility affecting productivity for the better in some sectors are supported by a Microsoft study which found that nearly 90% of workers reported being productive at work in a remote or hybrid arrangement.
The allowance of flexibility in the workplace also gives employees the time and the opportunity to upskill themselves, which is critical in a world that continues to digitise and evolve past certain work skills.
"Employees also need to understand that we're in an ever-changing reality and it's always been like that. It's important to embrace that as well and understand the changing dynamics in the new normal. As we fast track or are being fast-tracked now into the fourth industrial revolution that is going to change the demands for skills, it's important as an employee to embrace what abilities and opportunities there are to learn new skills," says de Kock.
"I think the organisation that allows flexibility, in the new normal will have a staff component that can develop themselves and challenge themselves."
Data and new marketplaces
Perhaps one of the biggest changes that came with the pandemic was digitisation. As we continue to move towards more automation in the name of efficiency, de Kock says both larger and smaller businesses need to take note and take advantage of the various products out there.
"My message to business owners whether it's a small business or medium to midsize corporates within the commercial banking spaces where Nedbank Commercial Banking operates is, that it's important to really take note of the trends and investigate those trends and understand what that means for your business in terms of growth? What alterations or augmentations do you need to bring to your business model?" he asks.
"Digitisation and the use of data play a key role. That ability to connect with an ecosystem is critical for businesses and small merchants to grow their business and allow the business to get a new customer base, which they almost couldn't reach pre-Covid-19."
An example of this is Nedbank's AVO app - a platform that brings the market to the merchant. Whether you have a B2B operating model or a B2B operating model, there are numerous opportunities by integrating it into the Avo marketplace, which brings almost two million consumers to your doorstep as a business.
Take the next step to ensure your business and it's employees thrive and learn more about Avo here.