WATCH | 3 steps to embracing business transformation
A talk by Zanele Njapha | The UnLearning Lady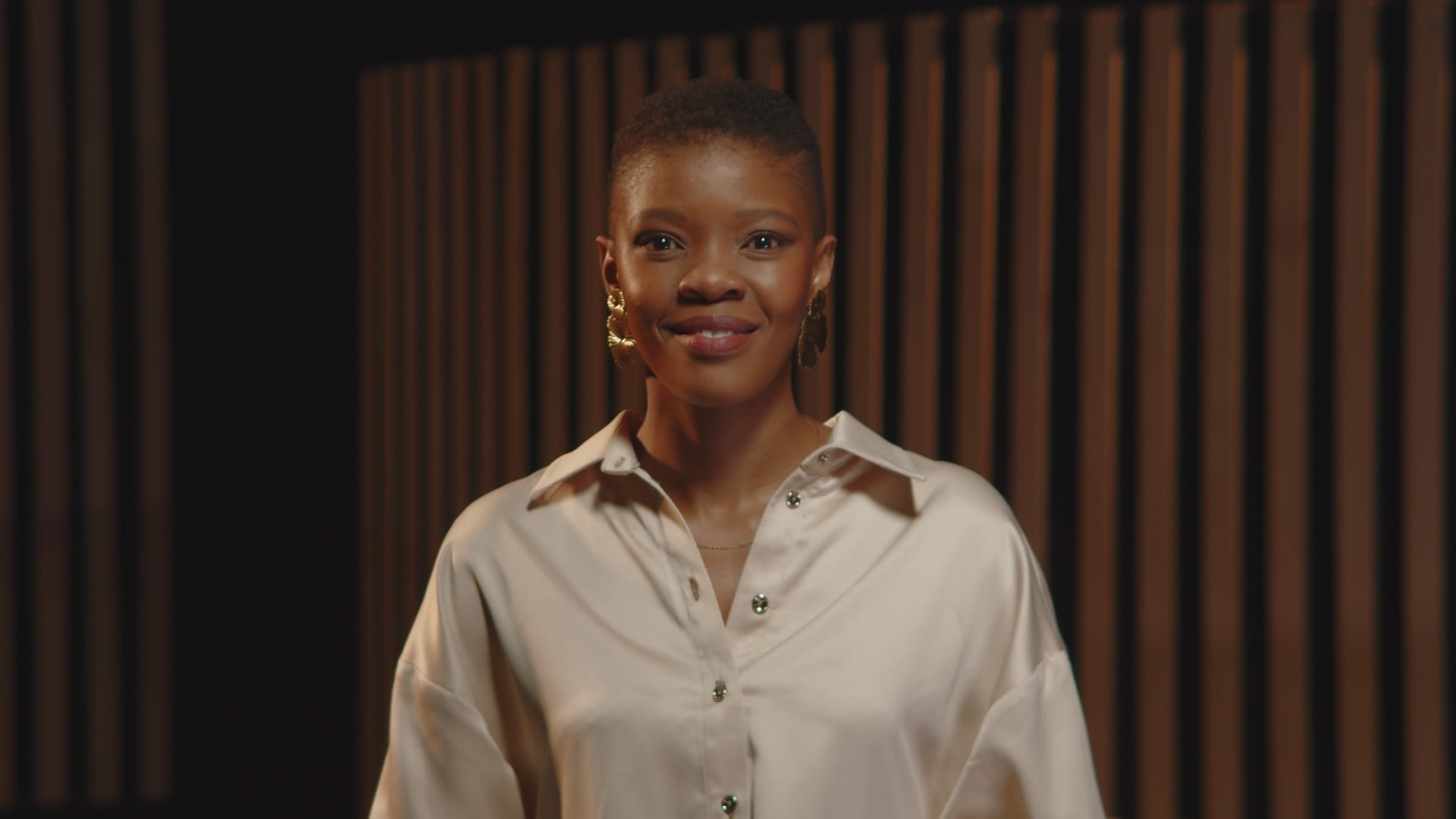 Watch "The UnLearning Lady" Zanele Njapha shine a spotlight on the future of business transformation.
Much more than a buzzword
Business transformation offers organisations the opportunity to be bold, disruptive, and impactful.
More than just another buzzword in business, successful transformation opens up new horizons for innovation-driven growth.
In the third episode in Nedbank's expert talk series Ahead of The Curve, "The UnLearning Lady" Zanele Njapha discusses how to realign or bring fundamental change to business operations through meaningful transformation.
"Transformation is an opportunity to grow our organisations but also make a huge impact, and it all starts with where you put your focus."
"I've worked with organisations going through a range of different transformations, and one thing always stands out. This is the one thing that as you transform and make those big, bold leaps, it's going to really help you make them stick: Take your people with you," she says.
Njapha's uses three steps or three questions businesses can employ to understand why they need to transform, but also how to do this in a way that is authentic to their organisation.
Use your unique position to move the needle in a meaningful way. "When you think about your company, what do you stand for? What's the thing that's on the plaque gathering dust that you say you actually embody?" she asks. If you were to take that and ask yourself if you were not afraid to embrace it, what would you do? What impact would you make?
Align those goals with your growth targets. Once you've identified those goals, you can devise an alignment plan. "This is where you start to align your goals or your growth targets as an organisation with what you say your transformation ambition is."
Leverage powerful partners. There is a saying that, when you want to go far, go together. What might that look like for your business? "One of the things that you can do to start off is have a look at where your skills, insights and resource gaps are, as you start to move forward in your transformation ambition. What is it that you lack, and where could you use some extra support?"
Whatever the outcome, you will be a better business for having tried - and however you go about it - be ambitious, bold, be disruptive.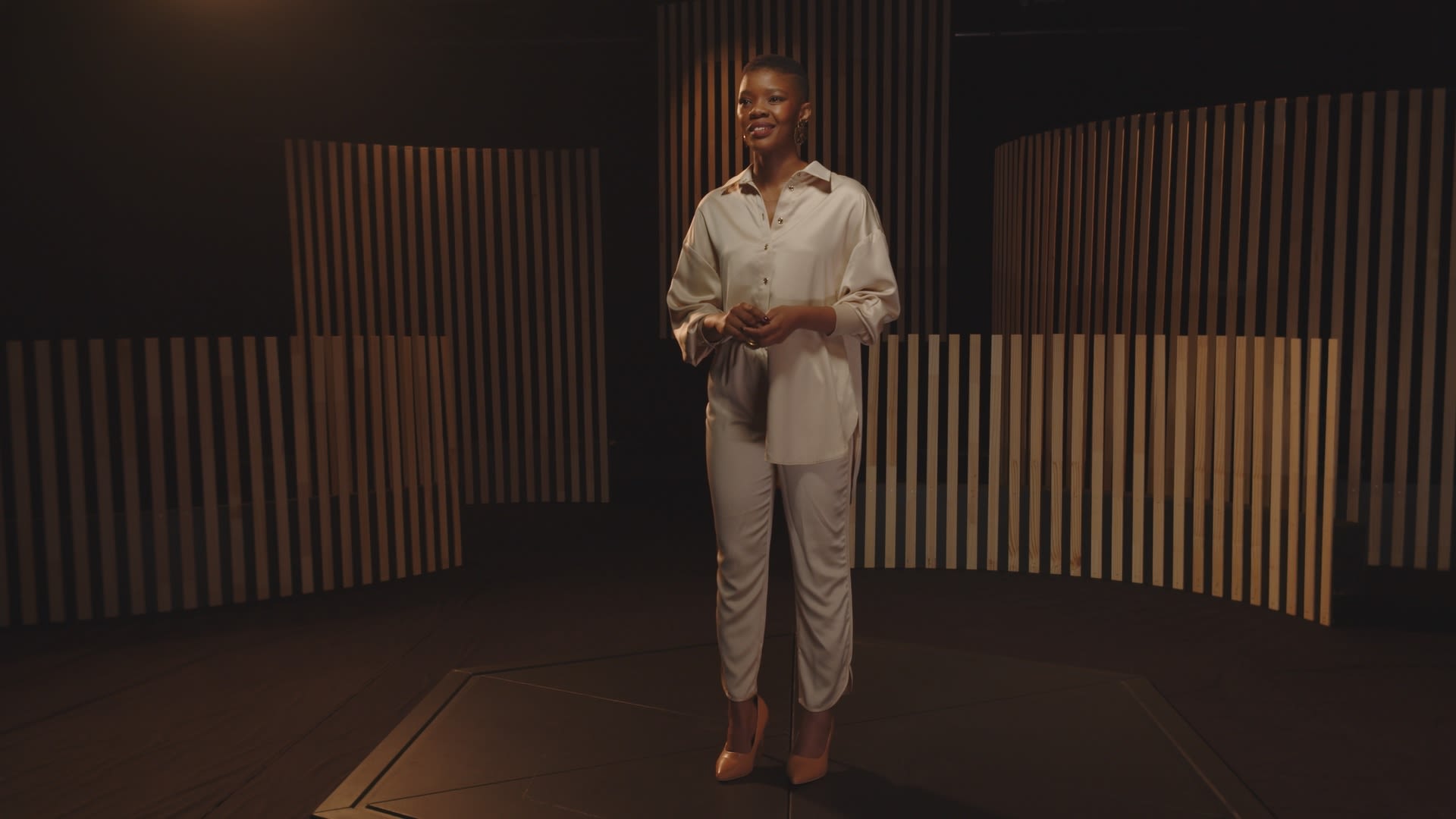 A study of successful corporate transformations
John Kotter asserted more than two decades ago that 70% of corporate transformation efforts fail.
Njapha notes that the number is conservative, and according to new Harvard Business Review figures, even more than 70% of businesses are unsuccessful. Copperfield Advisory (Copperfield), Insider, and Revolution Insights Group (RIG) came together as a team to determine what puts some companies on the path to success.
Using a meta-analysis published in the Harvard Business Review, they crunched data on financial performance as well as corporate reputation that found:
Transformation is even harder than we thought. Only 22% of companies in the analysis successfully transformed themselves. At a 78% failure rate, it indicated how tough it is to transform an organisation.
How companies engage their employees can be the difference between success and failure. Findings revealed that companies that successfully transformed themselves shared a common focus on initiatives that prioritised employees, such as DE&I programs and support for women managers, in addition to competitive pay and access to healthcare.
Watch Zanele Njapha's talk on why transformation in business is no longer a choice:
Going beyond banking
Njapha believes that it takes just one transformation ambition to change the world and in South Africa, financial institutions can play an instrumental role in this process.
"Organisations no longer have a choice. We've got a raging planet, an economy that's doing circles around us all day, every day. But we've also got a population, a global population, that's hungry for change."
Herman de Kock, Nedbank Commercial Bank's Executive Head: Sales & Service Planning & Management, says that Nedbank takes a bigger-picture banking approach that looks beyond banking and can assist businesses with transformation objectives.
"The first step towards embracing transformation is to understand its definition in its broader sense."
"A transformed business is one that demonstrates equitable and unbiased employment, reflects through its evolution of ownership equitable and unbiased demographic representation aligned to the community within which it operates, and contributes through its operations and trade to the upliftment of society through procurement programs, education programs, skills development programs and environmental conservation programs."
Through this approach, the transformation programmes that Nedbank Commercial Banking embarked on build towards unlocking the full definition of transformation as provided, allowing for bespoke solutions relevant to different industries.
Fuel industry success
For example, during 2018 Nedbank Commercial Banking's franchise team conducted an industry assessment to identify nuances within the fuel industry and developed a differentiated funding model that lowered entry barriers so that transformation appointees in the fuel sector could accelerate.
These funding models facilitate opening new sites or buying existing fuel sites from various oil companies. And while establishing the differentiated funding models, the Nedbank Commercial Bank franchise team identified vital role players that could offer support and mentorship to qualifying BEE candidates.
Read more about this initiative here: How one of the SA fuel industry's biggest transformational deal payouts came to be
Partner with Nedbank Commercial Banking on your transformation journey HERE.