Rakesh Daya
Pharmacist
Nikitas Pharmacy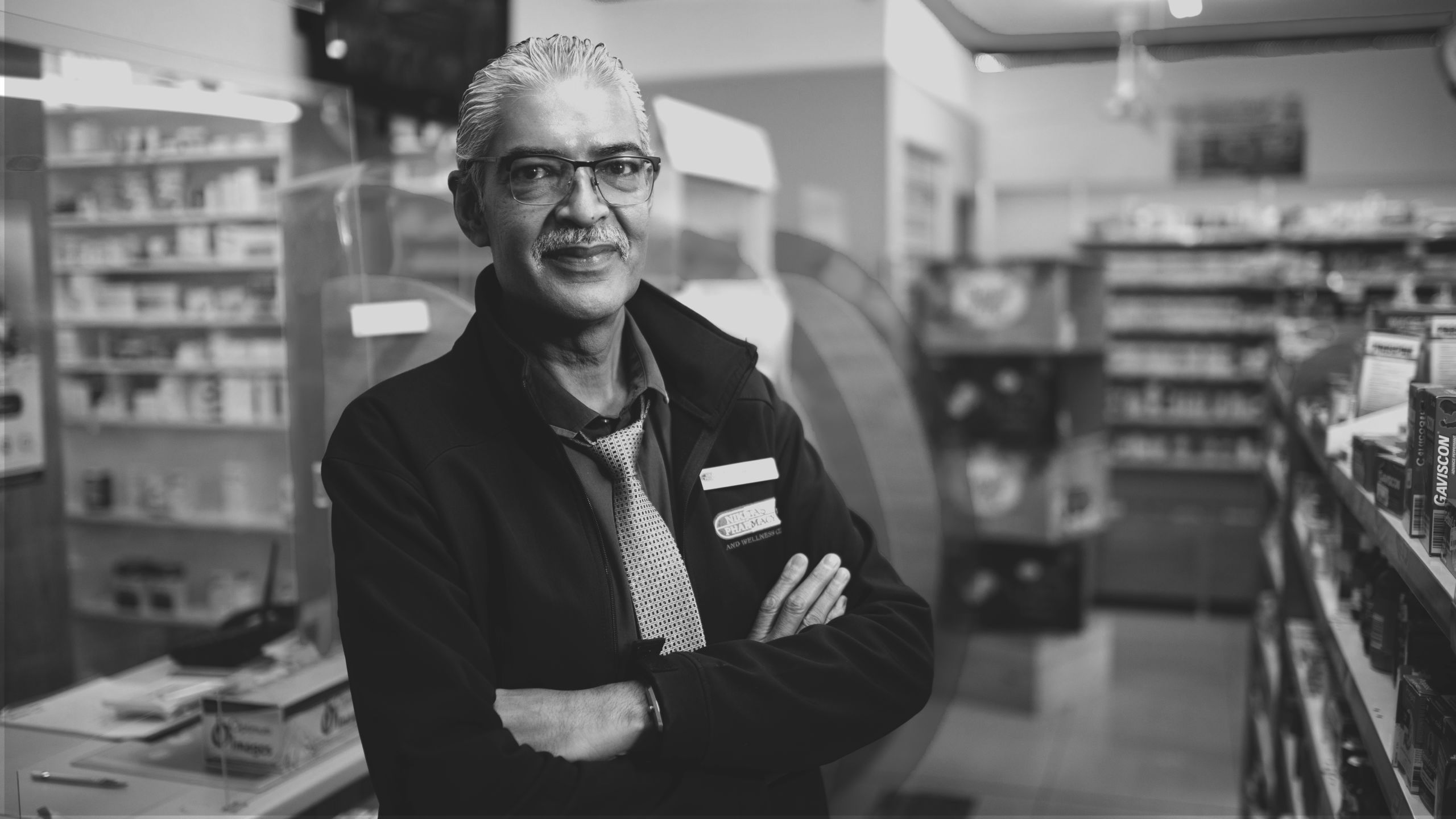 Rakesh Daya, a pharmacist at Nikitas Pharmacy, lives his life dedicated to serving the community of Lenasia South like a true hero.
With 30 years of pharmaceutical experience, Rakesh is driven by a passion to serve his community and always gives back in any and every way he can. Aside from ensuring extended availability and top tier service to their clients, Rakesh and Nikitas Pharmacy go above and beyond through regular volunteer work as well as community outreach services.
Rakesh and the pharmacy actively volunteer with schools, sports organisations, and local clinics and offer outreach programmes that ensure local healthcare testing at schools and community organisations' open days.
However, their generosity doesn't end there. Rakesh also hosts open days for free cholesterol and diabetes testing, consults the local councillor to help draft the health portfolio, and initiates feeding schemes within the community. When asked what drives him to consistently go above and beyond, he had this to say:
"I always strive to perform my duties with complete and utmost sincerity and honesty... I love my job and always prepared to go the extra mile for my patients and my community."
It is because of Rakesh and Nikitas Pharmacy's undying passion and generosity that the community of Lenasia South and their collaborative NGO's have stepped out to shower them with gratitude and praise. Watch the video below to see how it all unfolded: 

Nominate and WIN!
Nominations are open. Now's your chance to vote! Join News24 and Adcock Ingram OTC in expressing our gratitude and thanking our Pharmacy frontline heroes, by nominating your Pharmacist, Pharmacy assistant, or Pharmacy who have gone the extra mile for their customers.

We also urge Pharmacists to get involved, and to nominate their Pharmacy colleague, or themselves.

All nominations stand a chance to win one of eight R5,000 cash prizes!

From all the nominations, eight finalists will be chosen and celebrated by their local community.

Two of these featured nominees will be selected as overall winners: one by a nationwide public vote and another chosen by the Adcock Ingram Sponsors of Brave panel of judges. These Pharmacy related professionals will go on to win an exciting opportunity to pursue a passion project of their choice.

A passion project is an opportunity to give back to the community to the value of R25,000; whether this is painting a school, planting a community garden, supporting a soup kitchen or any other community service orientated activity.

We want to know their stories -- of heart, kindness, inspiration, impact and hope.

The most inspiring of these stories will see the winners be awarded an opportunity to pursue their passion project enabling them to continue making a difference.