Jacqui Clapton
Pharmacist
Clubville Pharmacy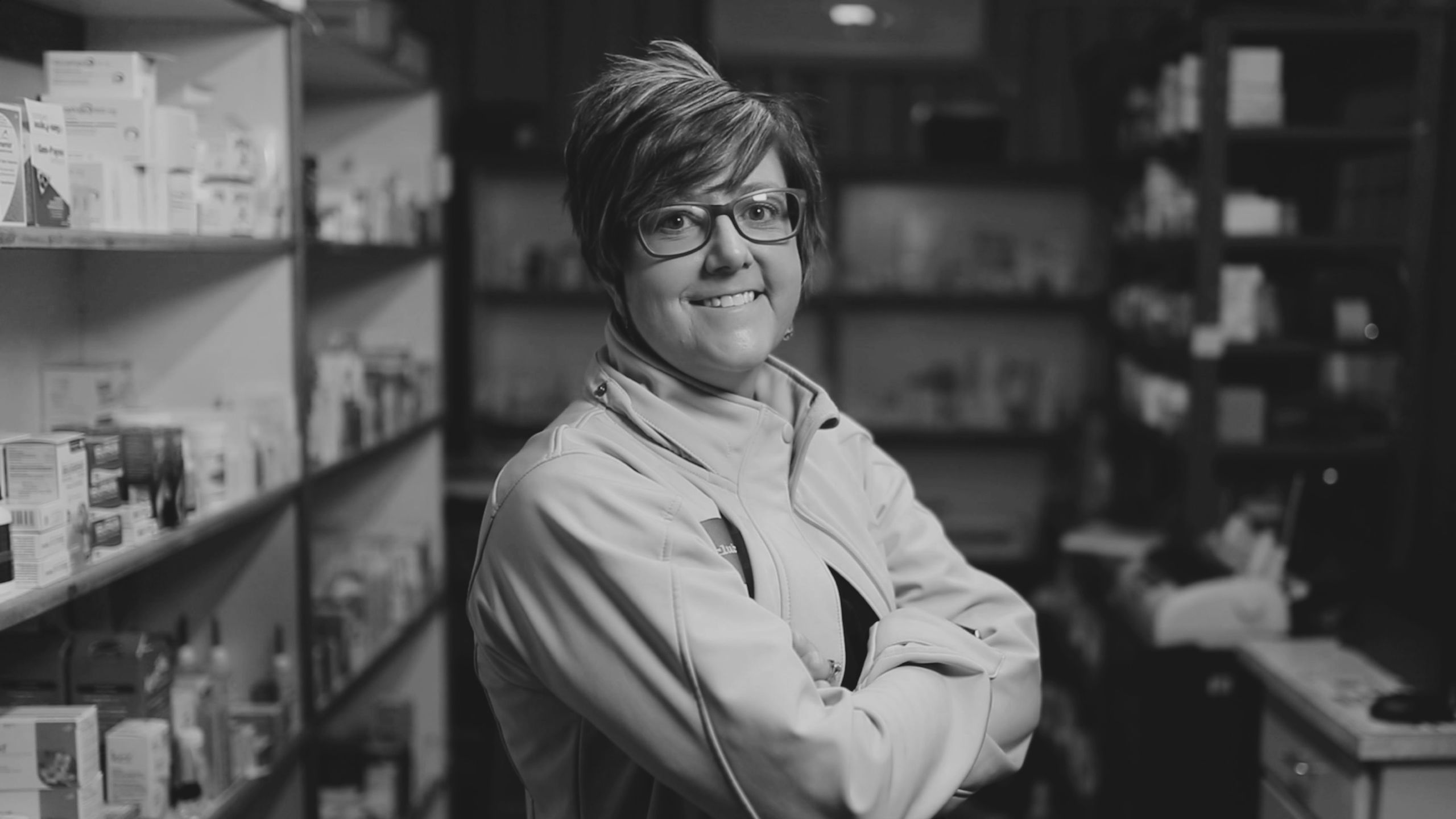 Jacqui Clapton is the head pharmacist at Clubville Pharmacy, she and her colleagues serve as a ray of hope and upliftment to the community of Middelburg in Mpumalanga.
The pharmacy says their focus is on people and how they can go the extra mile to assist their community - not only with their medication but their emotional well-being as well. It is this attitude that has made them a beloved emblem of well-being to the community.
From sponsoring the physiotherapy treatment of children in the community, fundraising for drought relief, supporting the Middleburg Hospice and always assisting with medical supplies for the local SPCA – Jacqui and Clubville Pharmacy never shy away from being able to make a difference. Beyond this, the pharmacy also gives support to the Mid Hartklop organisation – a non-profit that assists the less fortunate with resources and regular volunteer work.
When tragedy struck and the pharmacy burnt down in April 2021, the team were up and back at work the next morning, more than ever ready to continue to give back and ensure the community got the help, assistance and medication they needed - even if it meant working from make shift tent facilities.
It is because of this continued commitment and passion to serve that the community of Middleburg and their collaborative NGO's and NPO's united to celebrate Jacqui and the pharmacy and take the opportunity to say thank you.
Watch the video below to hear more about this incredible story:
The registered NPO Jacqui and Clubville Pharmacy have nominated is:
Nominated in memory of Dr Cecil Keys

Nominate and WIN!
Nominations are open. Now's your chance to vote! Join News24 and Adcock Ingram OTC in expressing our gratitude and thanking our Pharmacy frontline heroes, by nominating your Pharmacist, Pharmacy assistant, or Pharmacy who have gone the extra mile for their customers.

We also urge Pharmacists to get involved, and to nominate their Pharmacy colleague, or themselves.

All nominations stand a chance to win one of eight R5,000 cash prizes!

From all the nominations, eight finalists will be chosen and celebrated by their local community.

Two of these featured nominees will be selected as overall winners: one by a nationwide public vote and another chosen by the Adcock Ingram Sponsors of Brave panel of judges. These Pharmacy related professionals will go on to win an exciting opportunity to pursue a passion project of their choice.

A passion project is an opportunity to give back to the community to the value of R25,000; whether this is painting a school, planting a community garden, supporting a soup kitchen or any other community service orientated activity.

We want to know their stories -- of heart, kindness, inspiration, impact and hope.

The most inspiring of these stories will see the winners be awarded an opportunity to pursue their passion project enabling them to continue making a difference.