Anil Lalla
Pharmacist and Owner - Vitacare Penlyn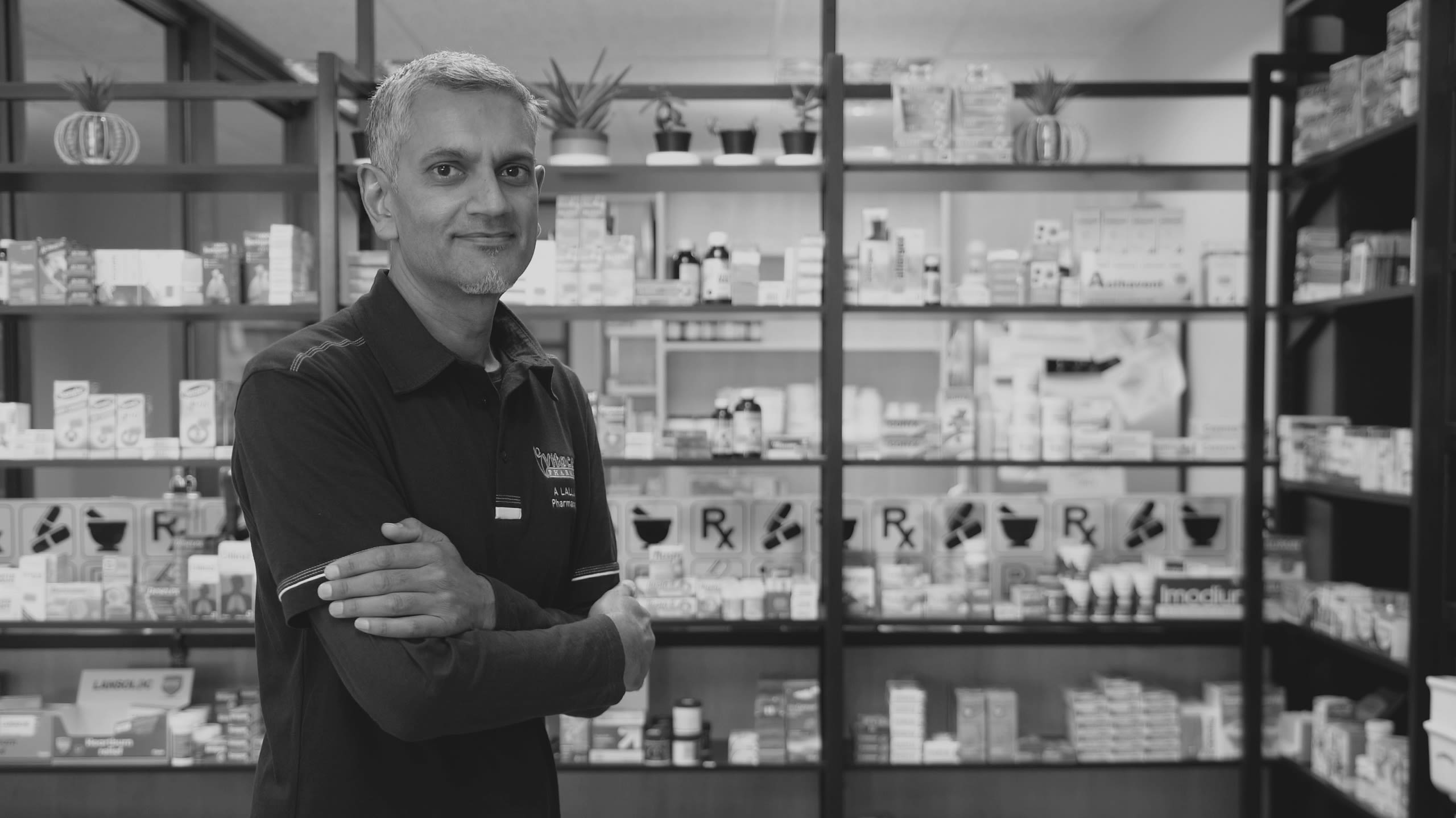 For Anil Lalla, the suburb of Penlyn in Cape Town has always been home. It's where he lives, where he started his first job, and where he still manages Vitacare Pharmacy today, just 200m from his front door. "I think community building is exceptionally important. If we can all look after each other, who will need looking after?" asks Anil.
Aasia Fredericks, a regular customer of the boutique pharmacy, says Anil takes a personal interest in everyone's lives, and knows them all by name. "That's the kind of guy he is and it's how Vitacare Penlyn operates. It's all about the people and the community."
Anil supports Active Bodies Sports Development, which provides opportunities to under privileged youth in sport and cycling. "Sometimes you just need a catalyst to do good work," says Abbas Harris of the group. "In our communities, we just need more of those people and if we can have 100 Anils, I'm sure the community will be a different place."
When asked what he thinks bravery is, Anil simply says. "All of us grow up with the notion of wanting to change the world… What I've resigned myself to do is to make a difference within my community, in my little microcosm. And if everyone can make a difference in their immediate space, the bravery in that community will surely come out."

Nominate and WIN!
Nominations are open. Now's your chance to vote! Join News24 and Adcock Ingram OTC in expressing our gratitude and thanking our Pharmacy frontline heroes, by nominating your Pharmacist, Pharmacy assistant, or Pharmacy who have gone the extra mile for their customers.

We also urge Pharmacists to get involved, and to nominate their Pharmacy colleague, or themselves.

All nominations stand a chance to win one of eight R5,000 cash prizes!

From all the nominations, eight finalists will be chosen and celebrated by their local community.

Two of these featured nominees will be selected as overall winners: one by a nationwide public vote and another chosen by the Adcock Ingram Sponsors of Brave panel of judges. These Pharmacy related professionals will go on to win an exciting opportunity to pursue a passion project of their choice.

A passion project is an opportunity to give back to the community to the value of R25,000; whether this is painting a school, planting a community garden, supporting a soup kitchen or any other community service orientated activity.

We want to know their stories -- of heart, kindness, inspiration, impact and hope.

The most inspiring of these stories will see the winners be awarded an opportunity to pursue their passion project enabling them to continue making a difference.