Key highlights of Coca-Cola's World Without Waste Strategy in South Africa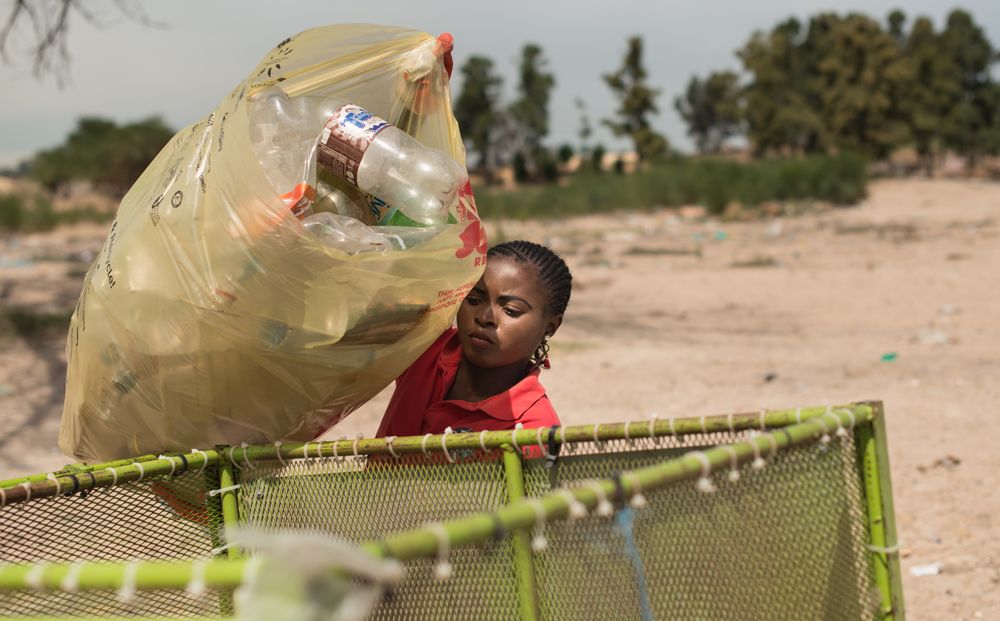 Packaging and climate strategies are intertwined. Recognising that packaging accounted for 30% of its overall carbon footprint, Coca-Cola was determined to incorporate more recycled and renewable material, increase its use of reusable packaging and invest in local recycling programs. The aim to ensure materials were reused and recycled as part of a circular economy – a World Without Waste – would contribute enormously to lower carbon emissions and significantly lessen climate impacts.
Late in 2021, innovation in packaging design took another huge step forward when the company announced a breakthrough, the first planned commercialisation of technologies to convert second-generation biomass to plant-based monoethylene glycol (bMEG), one of two molecules necessary to create plant-based plastic (bPET). The result was a next-generation prototype bottle made from 100% bPET.
The prototype exclusively uses materials from renewable, plant-based sources, removing all petroleum-based content from the bottle. It represents a significant technological step in reducing virgin oil-based PET across commercially produced bottles. In addition, the bottle is recyclable and can be recycled bottle-to-bottle within existing recycling infrastructures, alongside PET from oil-based sources.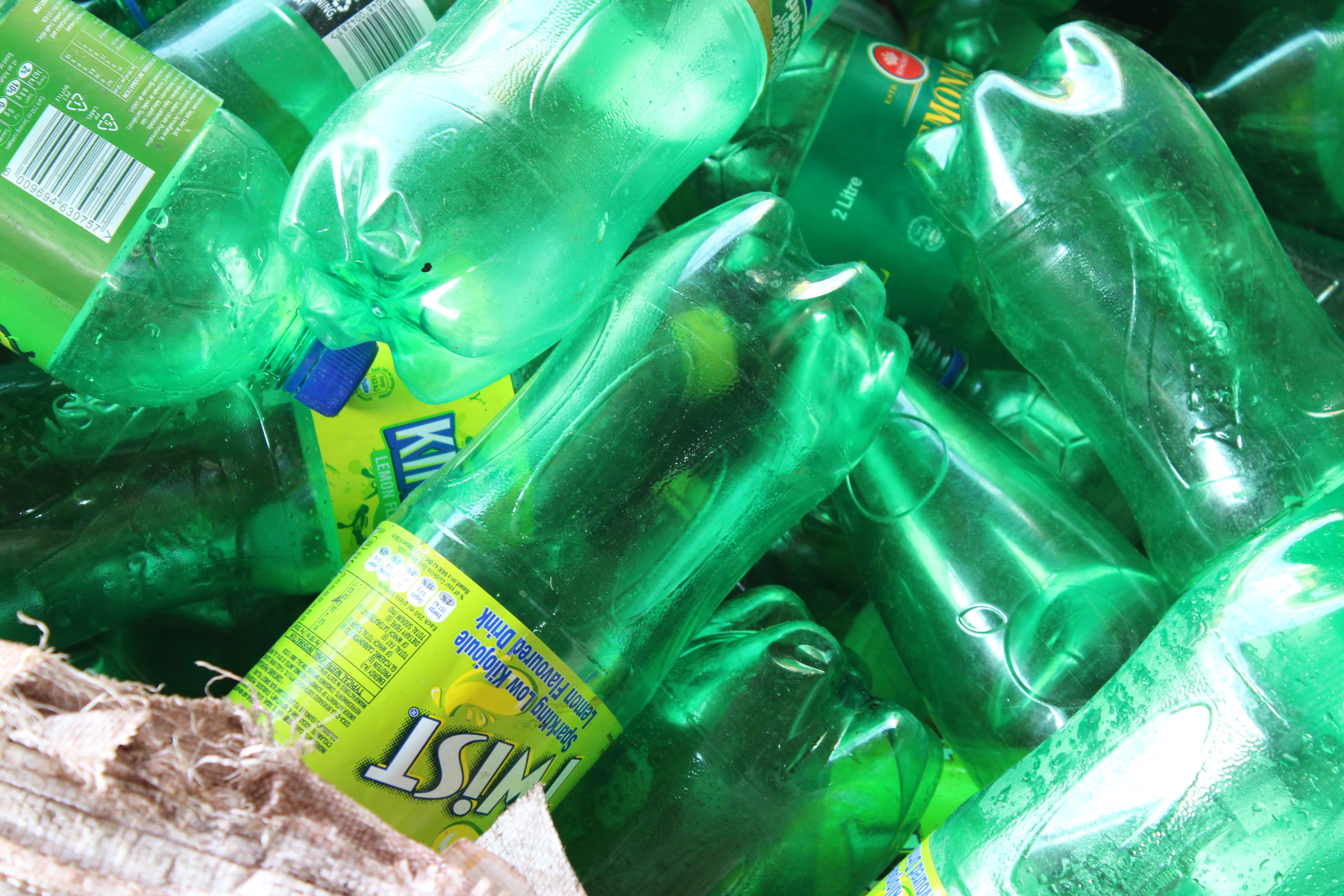 Design forms one of the three fundamental goals of Coca-Cola's World Without Waste initiative, the others being collect and partner. The global plastic waste crisis requires cross-sector collaboration and alignment on shared principles and targets. The design goal is to make 100% of our packaging recyclable globally by 2025 and use at least 50% recycled material in our packaging by 2030. This will go a long way towards helping reduce our use of virgin plastic derived from non-renewable sources by a cumulative three million metric tonnes by 2025. Our target is to collect a bottle or can for each one we sell by 2030. And with our partnerships, we hope to bring people together to support a healthy, debris-free environment.
In 2022, we announced a new global reusable packaging goal. By 2030, we aim to have at least 25% of our beverages sold by volume worldwide in refillable/returnable glass or plastic bottles or fountain dispensers with reusable packaging. This could result in approximately 20% less virgin plastic derived from fossil fuels worldwide than today – depending on business growth. The strategy to achieve this goal includes investing in new recycling technologies; packaging improvements such as light weighting; different business models such as refillable, dispensed and fountain systems; and the development of new, renewable materials.
In South Africa, Coca-Cola has made remarkable progress so far. A 2L reusable PET bottle is now available in various regions (the 1.5L reusable PET bottle has been available in the Western Cape for 30 years). When returned, these bottles go through Coca-Cola's stringent cleansing requirements and are refilled to start their following lifecycle. Once the bottle reaches the end of its useable lifecycle, it is repurposed into another PET bottle. The 300ml and 1,25L returnable glass bottles (RGBs) are available across South Africa – Cappy is now packaged in returnable glass. In addition, a 500ml Bonaqua bottle is made entirely from recycled plastics, and Sprite's iconic green bottle is now in clear bottles to allow for greater recyclability.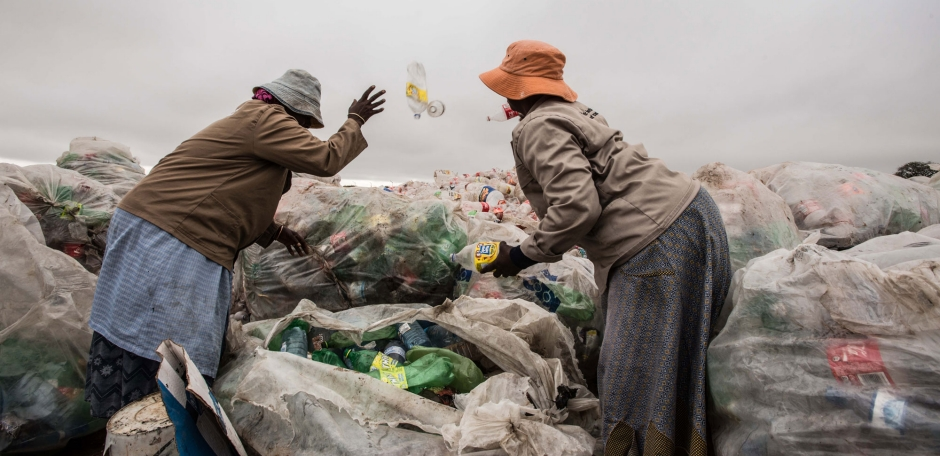 Partnerships with governments and community organisations are crucial in strengthening the recycling infrastructure and boosting collection rates. Coca-Cola supports suppliers, startups and R&D partners to fuel sustainable packaging innovation that reduces waste and minimises our environmental impact—one bottle at a time. In addition, by working with customers, peers and industry associations, we can help to shape public policy and take action that fosters a circular economy.
Our involvement with non-profits and NGOs seeks to engage civil society in ways that address pollution. For example, Coca-Cola supports PET Recycling Company (PETCO), a Producer Responsibility Organisation that acts on behalf of those that make and sell PET products. PETCO supports and promotes PET recycling, and through this partnership is helping collect and divert packaging waste from landfills while creating economic opportunities. In 2021, PETCO collected 90,402 tonnes of packaging waste which represents 63% of the PET packaging waste placed on the South African market by its members.
"Packaging materials have value, and we needed to capture that value in the design process and prevent it from becoming waste at the end of its life. Coca-Cola's World Without Waste commitment helps change the consumer's perception of plastics from 'disposable' to 'valuable', and helps us achieve our World Without Waste goals and contribute to the circular economy."

Explore the rest of the Coca-Cola Journey