What I wish I had known when I started a small business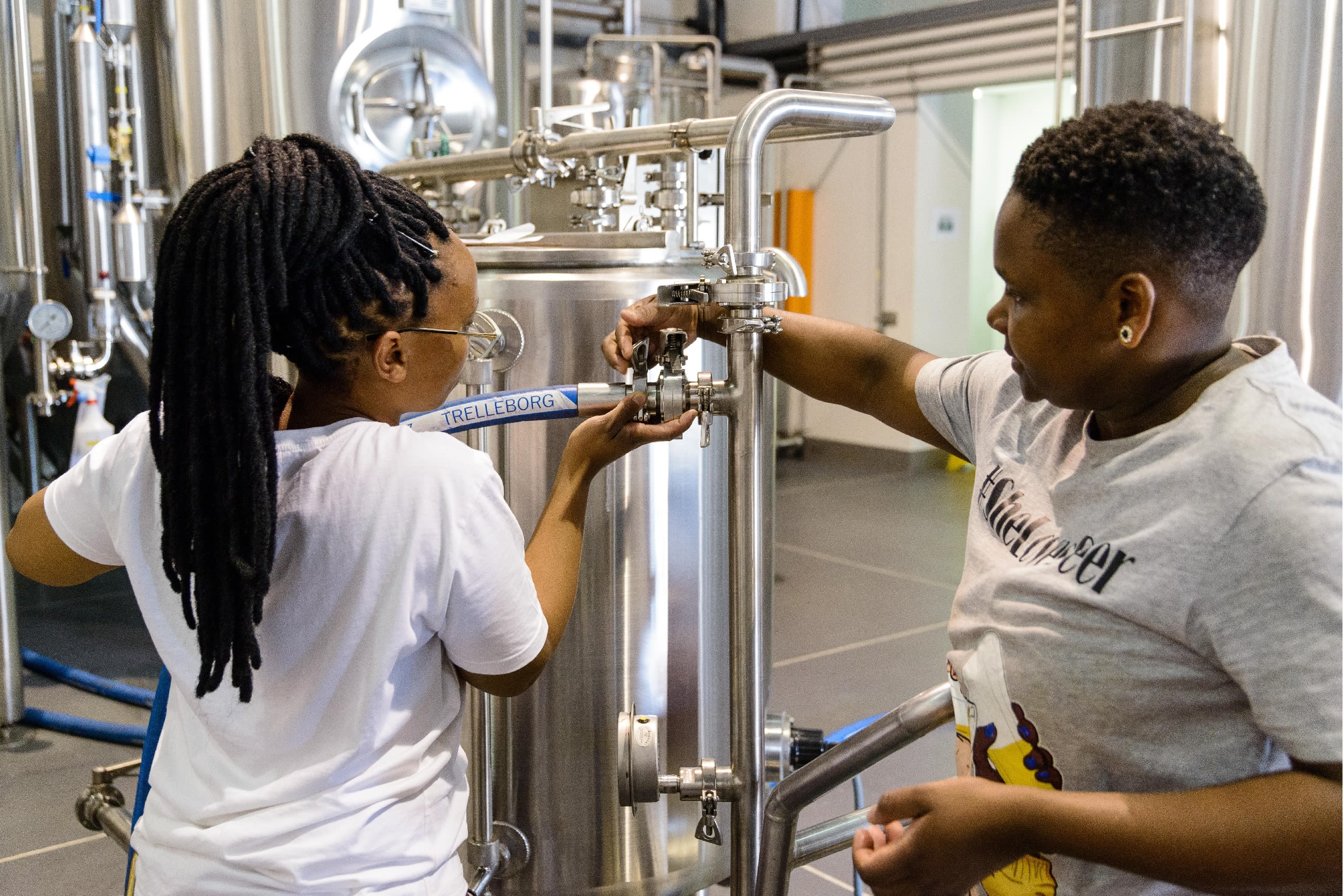 The micro-brewing beverage industry in South Africa has grown in leaps and bounds these past few years, with home-brewed brands now being sold in all major alcohol retailers in the country today.
On today's segment of The Bold Leap business podcast, we meet Apiwe Nxusani-Mawela, who is brewing up a storm with world-class African inspired beers that use local ingredients like rooibos and sorghum.
Apiwe chats with Zoe Brown about her career and how she became one of South Africa's first black female 'brewsters' in an industry dominated by men.
She talks about the hurdles she had to overcome when starting her own business, and what she learnt from that period. This includes the struggle to get funding, gaining access to the market and the long process to obtain a liquor licence.
"For my brewery I had to wait seven months to get a licence. During that time, I had to have signed a lease, pay rent, and there's so much that one has to get through to get going."
She also describes the "dark time" that saw different bans on alcohol during South Africa's lockdown period since March 2020, and what she did to stay afloat.
Now, she has a flourishing business and a bold plan to create a truly South African-style beer through her company Brewsters Craft, with her product Tolokazi available for sale.
Looking forward, she plans to continue in the home-brewing beer space and wants to play a larger role in pushing a love of African-brewed beer, while also improving community relationships with alcohol through education.
Join Zoe and Apiwe as they discuss the lessons she has learnt through owning her own small business, and what Apiwe wishes she had known when she started.
Listen to the full podcast below: