How good relationships and embracing new tech can help small businesses recover
Lessons learnt from Covid-19


It's been a trying year for many small businesses in South Africa that have endured the harshest effects of the Covid-19 lockdown.
From unpredictable lockdown curfews to health concerns, a struggling economy and social distancing, small businesses around the country have had to find unique ways to stay afloat during an unprecedented, global pandemic.
A McKinsey research report revealed that small businesses play an outsized role in economies and employ an estimated 80% of Africa's workforce in both the formal and informal sectors, yet, during times of crisis, they are hit the hardest. This could typically be due to limited cash reserves, smaller client bases, and less capacity to manage a halt in trading.
Being able to adapt to the demands of the 'new normal' has thus become even more critical for small businesses beginning to learn the lessons of recovery.
One business in the Cape Town area believes that maintaining good relationships, being open to new sources of revenue and embracing technology have helped in small ways.
Community, memory and customers
Fabrica do Prego is known to many who attended schools in the southern suburbs of the Cape Town metro over the last 25 years. Previously known as "Chippies Prego", and situated in the heart of the school district in Rondebosch, the Portuguese-inspired restaurant is known for its prego buns and delicious sauces.
With a desire to expand into new territory and appeal to a new client base, its owner Orlanda Simal opened a new branch on the picturesque Atlantic seaboard in Sea Point's main road in November 2019 - just four months before the world changed and lockdown became the new reality.
"It was a very scary time not knowing whether we'd be able to work. We also worried about our staff and how we could look after them and keep them employed," says Simal.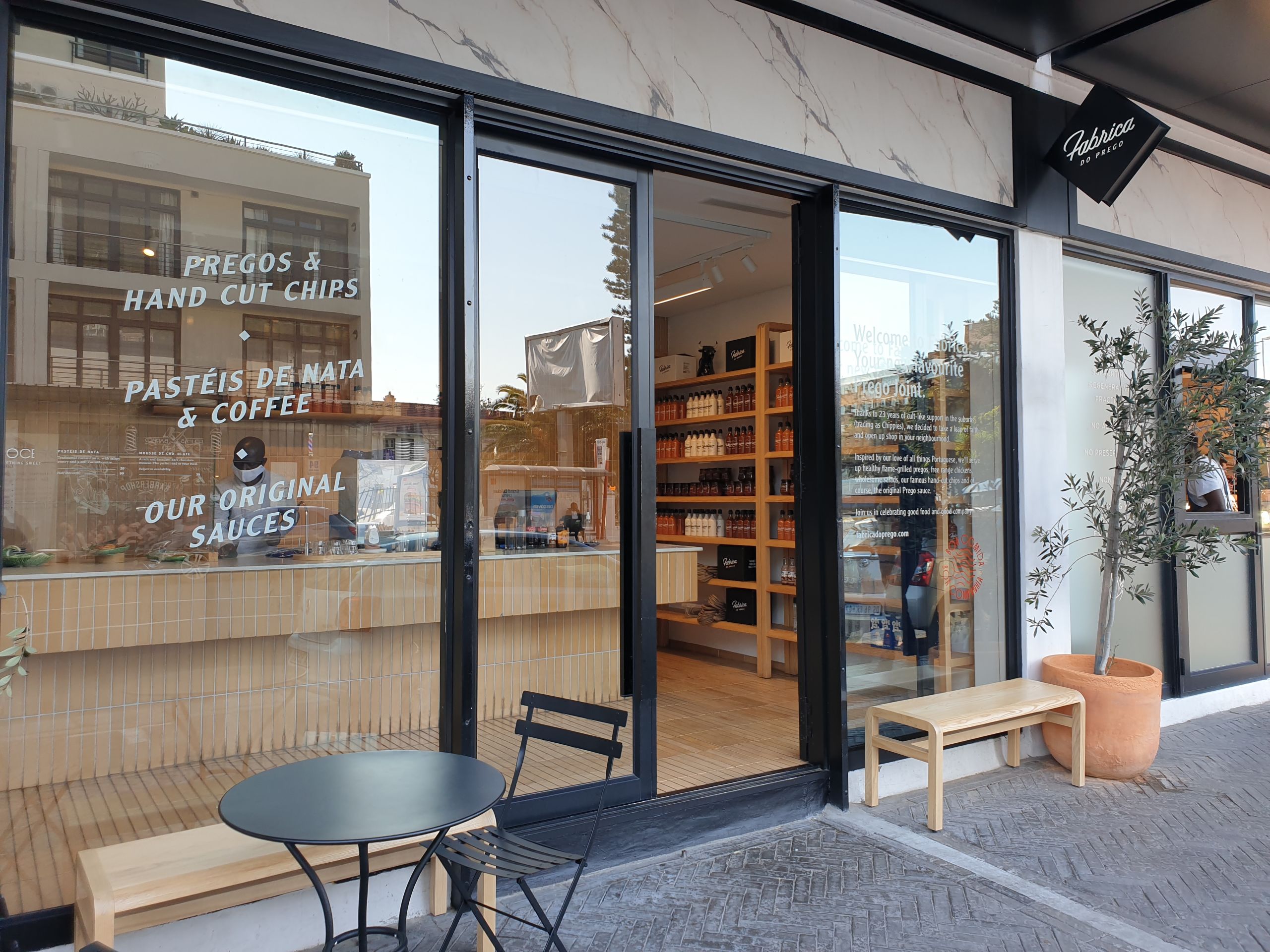 Like many businesses, Fabrica was hit hard by the lockdown. As a customer-facing restaurant, the hard lockdown meant no operations for an initial period of two months. Thereafter, limited opening times and strict social distancing measures required a quick pivot and turnaround strategy.
Simal described it as a "rollercoaster" experience – with revenue and cash flow rising and falling with the various peaks and restrictions. But believing in their unique selling point, staying true to their mission of serving good food and feeding the community, has helped Fabrica pivot in a time of crisis.
Simal shares some key lessons that have helped her business on the journey to recovery post-Covid-19.
1. Embracing technology and trying new things
Embracing technology has helped Fabrica pivot and find new sources of revenue. Delivery service platforms have saved many restaurants from having to close.
"Uber Eats and Mr Delivery have played an enormous role in the success of our business. When we were closed, we would not have survived if we didn't have a delivery service that we signed up for."
Fabrica is also exploring moving to a cloud-based platform to help with daily record-keeping and operations. Cloud-based technology, like Sage Accounting, can help small businesses grow. These platforms effectively allow businesses to process complex administrative tasks, like filing taxes or record-keeping, on one single, easy to use platform.
Another avenue Fabrica explored was the upselling of its sauces. Their visibility and promotion in store have become part of the emphasis, with customers also able to purchase them in nearby delis and shops on the Atlantic seaboard.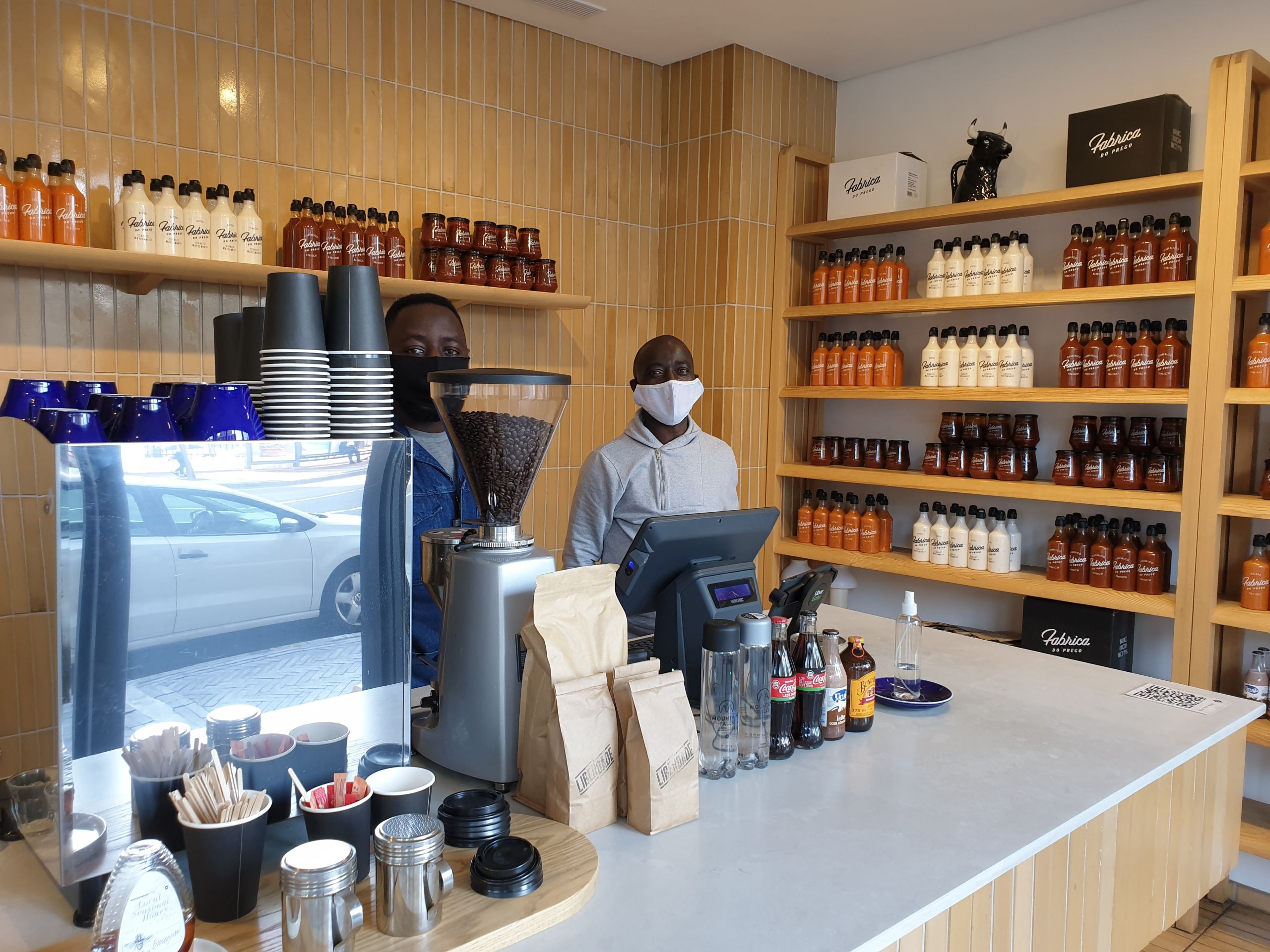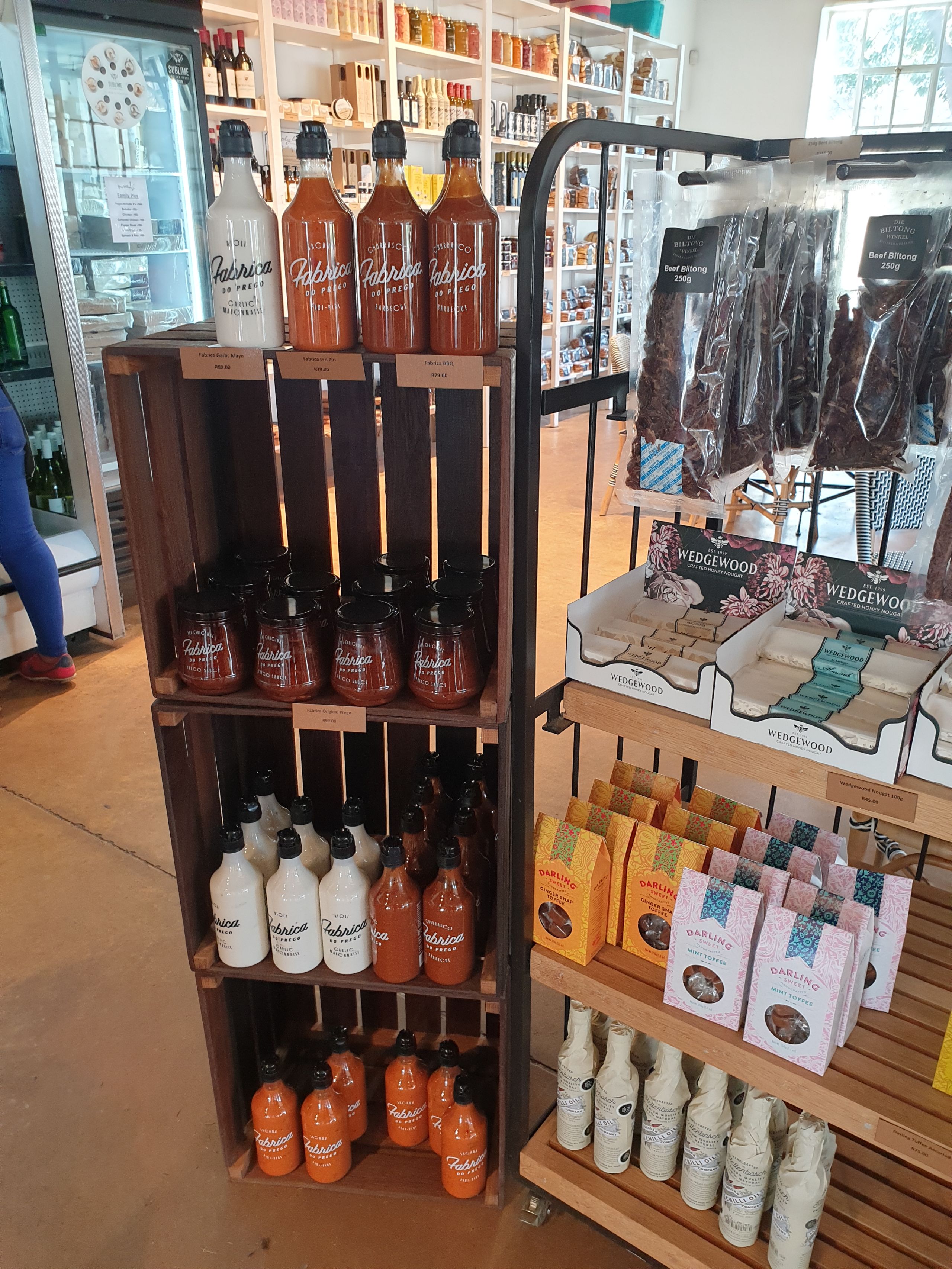 2. Don't let quality standards drop
Fabrica's unique selling point is its taste. With so many unknowns and variables outside of its control, Simal says that not allowing standards to drop was one way of ensuring customers come back. More importantly, it allows the business to focus on what it can control.
"Our sauces are unique and it's the taste that lingers in people's mouths. As long as we keep the quality of the food consistent, that to me is the most important thing. If you ate from us 10 years ago, and you come back and it tastes the same today, then we know that we're doing something right."
3. Maintain good relationships
Having and maintaining good relationships with a landlord, a bank, your staff and your customers enables a small business to continue to lean on support systems during a time of crisis.
"I've been lucky to have a landlord that's been understanding. My bank manager also helped when we had no income."
Good relationships also need to extend to staff and customers alike. For her staff, Simal arranged shift rosters, implemented safety precautions, and applied for the Temporary Employment Relief Scheme (TERS).
"My staff are a huge part of my business. Happy staff make good food, which in turns pleases the customer. It's a cycle."
4. Safety protocols must be visible
Safety and hygiene have become the hallmarks of pandemic-era trading. Having protocols visible front-and-centre of a customer-facing business has now become crucial.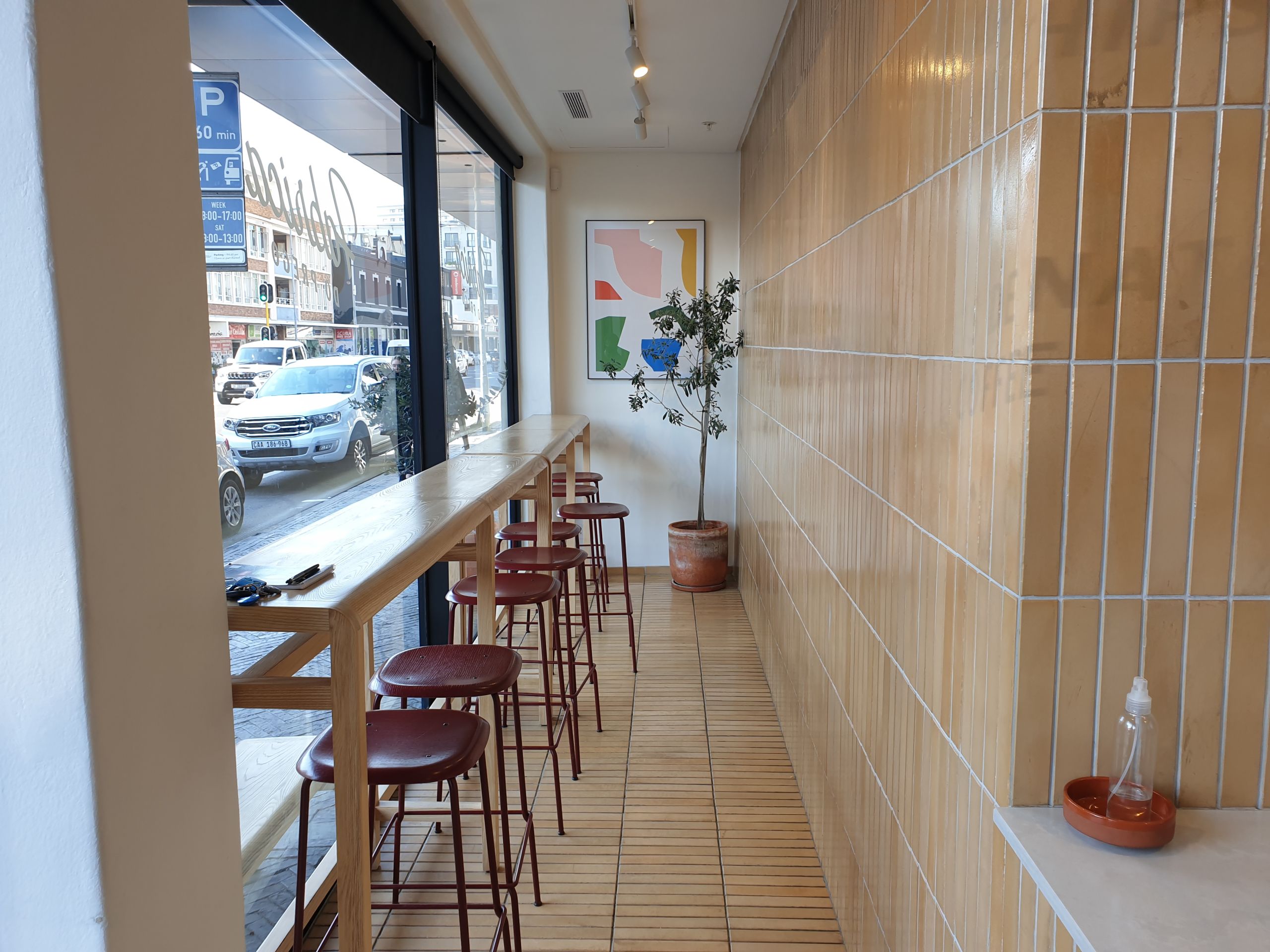 "Customers need to see the safety measures taken, for example, that you have the sanitiser and sani-wipes visible for use. Initially, some customers were too scared, but if they can see that you're applying the precautionary rules, they will enter your establishment."
Cloud opportunities for small businesses
Cloud-based solutions can greatly improve operations for small businesses. They allow for easier collaboration with suppliers and enable businesses to digitally store large amounts of data, removing the need for physical, on premises storage facility. This also helps small businesses scale their operation.
Sage is a market leader in cloud business management solutions, with an international footprint across 23 countries. Sage's Business Cloud environment allows accountants and small businesses to automate multiple, mundane administrative tasks on demand and via the cloud.
Additionally, in August, Sage announced the release of SARS VAT eFiling  for Sage Accounting Accountants Edition, available to all accountants. The new offering addresses the regular pain point of manual VAT 201 submissions.
"We are always looking for ways to automate more processes and help accountants use their time more effectively so they can spend more time advising customers and growing their practices," says Viresh Harduth, VP, Small Business: Africa and Middle East at Sage.
"By streamlining VAT submissions, we save accountants time while improving the accuracy of a critical compliance process."
Digital submissions will enable accountants to easily prepare, submit and track their VAT 201 declarations to SARS eFiling without leaving the Sage Accounting solution. It allows accountants to manage their small business customers from one central location, increasing efficiency and reducing admin.