Breaking the myths around cloud migration for small businesses


Older administration methods, such as filing paperwork and storing data manually, may have worked for many years. However, as business management solutions become more comprehensive and robust, online adoption is also increasing.
Slowly introducing cloud-based technology can propel businesses into a world with huge potential on offer, both in terms of storing data, privacy, security, and the amazing accessibility of that data to owners and staff alike.
As with all new, exciting developments, such as game-changing technology, it has been met with a degree of uncertainty. A Deloitte study found that only 12% of small businesses with less than 10 employees were digitally advanced, compared to 39% of small businesses with 100-250 employees. 
For some small businesses, moving to cloud-based platforms may seem inevitable; it is the way of the future. For others, they may still be hesitant, and perhaps do not understand why.
"Small business leaders who have taken the decision to migrate to the cloud are not looking back," says Viresh Harduth, Vice President, Small Business, Sage Africa & Middle East.
"We are living in an increasingly digital world, and the speed of technological change could mean businesses will often struggle to keep up and migrating to the cloud is an option to consider."
Breaking the myths
The concerns around moving over to cloud-based platforms are varied. Transitioning to the cloud comes with a fair amount of uncertainty, for one.
Concerns regarding malware, compliance, and security are probably the first on the list but are not the only point of hesitation.
Hardware failures, the fear of downtime, or the loss of important data are reasons why there is apprehension to cloud migration.
But the future is mobile, and customers are given the power to control their businesses from the palm of their hand, says Harduth.
With that in mind, what could be the prevailing myths that prevent small business owners from fully transforming their businesses? Let's dispel some of those myths below.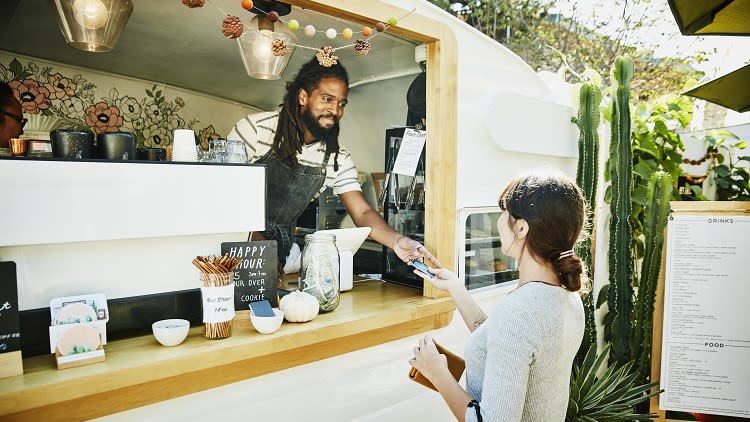 Myth number 1: Using the cloud makes you more open to security risks
Harduth maintains that the security card has been overplayed. The key is to better understand how small the risk is, and vendors are essential in taking clients on the cloud-migration journey. "The security risk of using existing software is often reasonably small."
The introduction of the Protection of Personal Information Act, as well as many other governance protocols, including where the data is hosted, may also have left some business owners more uncertain as to how this may affect customer's details and sensitive financial information.
Myth number 2: Customers are more at risk on the cloud
As more cloud providers enter the market, the competition between them increases. The two offerings that will attract clients are costs and security.
"It is for this reason that the highest level of security is implemented, probably higher than the in-house security your business may currently have."
Myth number 3: Cloud storage is too complex for a small business
Customers are recommended to ask themselves two questions about their software: does it need to be done, and will it become easier to do later?
"For most small businesses, the answer to the question about upgrading their software and migrating to the cloud will be respectively yes and no," warns Harduth.
"Cloud applications can help small businesses modernise their setup and access world-class security without needing to spend a fortune on hardware, consulting and software. I think that getting it done and being ready for the future offers peace of mind that makes it all worthwhile."
Myth number 4: Cloud storage is too expensive for a small business
There are many cloud solutions available for a low-cost, monthly subscription that give small business owners access to customised reports to help them make more informed, real-time business decisions.
One of the advantages of being able to connect to the cloud is mobility. "The future is mobile and applications allow business owners to control operations from the palm of their hand," says Harduth.
5 benefits of cloud migration
Considering these answers, what are the major benefits of moving your small business over to a cloud-based platform?
1. Access to world-class infrastructure and skills
Credible cloud providers use the best hardware, software and skills, with data centres required to adhere to audit and industry standards.
2. Up-to-date security and software
A specialist will take care of the security for you in the cloud, and every time you connect, you will have access to the latest version of applications.
3. Saving money
You can save up to 80% on your IT budget and 90% on your energy bill with a cloud solution. No more costly hardware or IT support – an internet connection is all you need.
4. Data back-up – all taken care of
Hard drives lost to theft or fire are no longer a worry. A good cloud solution will keep your data backed up to the last minute without any need for special action from your side.
5. Productivity boost
Cloud provides a potential productivity increase of up to 400% according to companies that have invested in cloud technology. That's about 1,5 hours saved per day.