Now may be the perfect time to take your business online
3 reasons why you should

Changes in consumer buying habits have accelerated the move towards online and contactless payment methods since the onset of the Covid-19 pandemic 18 months ago.
According to a Visa South Africa survey in May, 48% of consumers indicated they did not want to shop at a store that had payment methods which required contact, while 59% of people prefer to engage in contactless money transactions in general.
Those who are purchasing in stores also now prefer to use contactless payment methods such as Zapper or Apple Pay, which was launched in March this year.
As consumers' buying habits change, small businesses have to explore the reasons why now is the right time to take their businesses online to meet these changing preferences.
Going online can mean many things for different businesses, but for one business based in Cape Town, it includes expanding its e-commerce capability, reaching core customers through new online content, and using cloud-based accounting platforms to make administration easier.
Online sales boom
Spice and All Things Nice was founded in 2003 in Cape Town after owner Gillian Downes was inspired to start her own spice company while travelling abroad.
Today her products are stocked in major retailers such as Pick 'n Pay and Spar. In total, her business has 55 line items, which include easy-to-use meal kits, and a basket of 12 different curry paste variants ranging from Indian and middle eastern, to Thai.
For Downes and her staff contingent of 10, adjusting to the physical changes demanded by the pandemic was not as difficult as it may have been for other small businesses due to working in the food sector. However, the pandemic had an inadvertent positive effect, with online sales blossoming as more people ordered groceries online.
"It is something I'm quite grateful for. Our online clients ended up buying more during this time as people initially stayed away from physical stores," says Downes.
The growth in online sales indicated it was the right time to embrace new online opportunities, as it also meant gaining more control over reaching existing and new customers.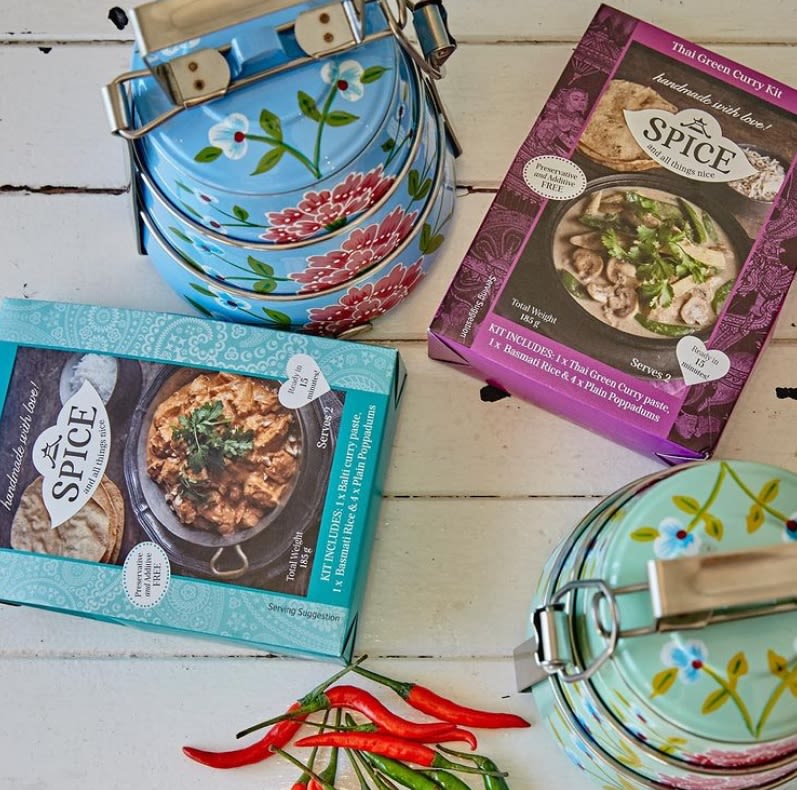 Adding e-commerce to your offering
The company invested in building a website more than 10 years ago, but it is in the last two years that it has added e-commerce functionality to its offering. Through listing products on popular food websites such as Yuppiechef and Faithful to Nature, this opened up new sources of revenue for the business.
"I don't want to be relying on the retail sector only to sell my products. Online gives one the opportunity to expand your horizons, extend your footprint and not be as dependent on the retail sector," says Downes.
Now, she is in the process of listing on Takealot as well, which will provide her with data, a way to receive feedback from customers, and a platform that lends itself to telling a story about her product.
"What I am seeing is that it is a great way to be able to market yourself. You can write about yourself, you can write about your products and its features, whereas in stores, people can only see the product itself."
Telling your story in new ways online
Like many business owners, Downes also had to explore new ways to tell the story of her product online. "My products are amazing, easy to use and healthy, but I have not promoted them online as much as I'd like."
Her company is in the process of shooting a small series of creative and well-filmed video "reels" as a way to offer new content to existing customers. They will showcase recipes, tutorials, or "pantry boxes" of her products, with the aim to distribute it to the company's captured base through email newsletters.
"When I do these reels, instead of just doing a recipe, it can be a quick cooking tutorial, so that my customers are getting something extra. They may very well want to know how they can use the curry paste in four different ways, for instance. It will help to capitalise on an existing market, and through my customers sharing the content, it will find other ways to reach a core group of people."
She is also looking to partner with a marketing specialist to guide her business in the rollout of these reels on social media to make the biggest impact and is considering whether partnering with a food influencer with a large social reach can be beneficial.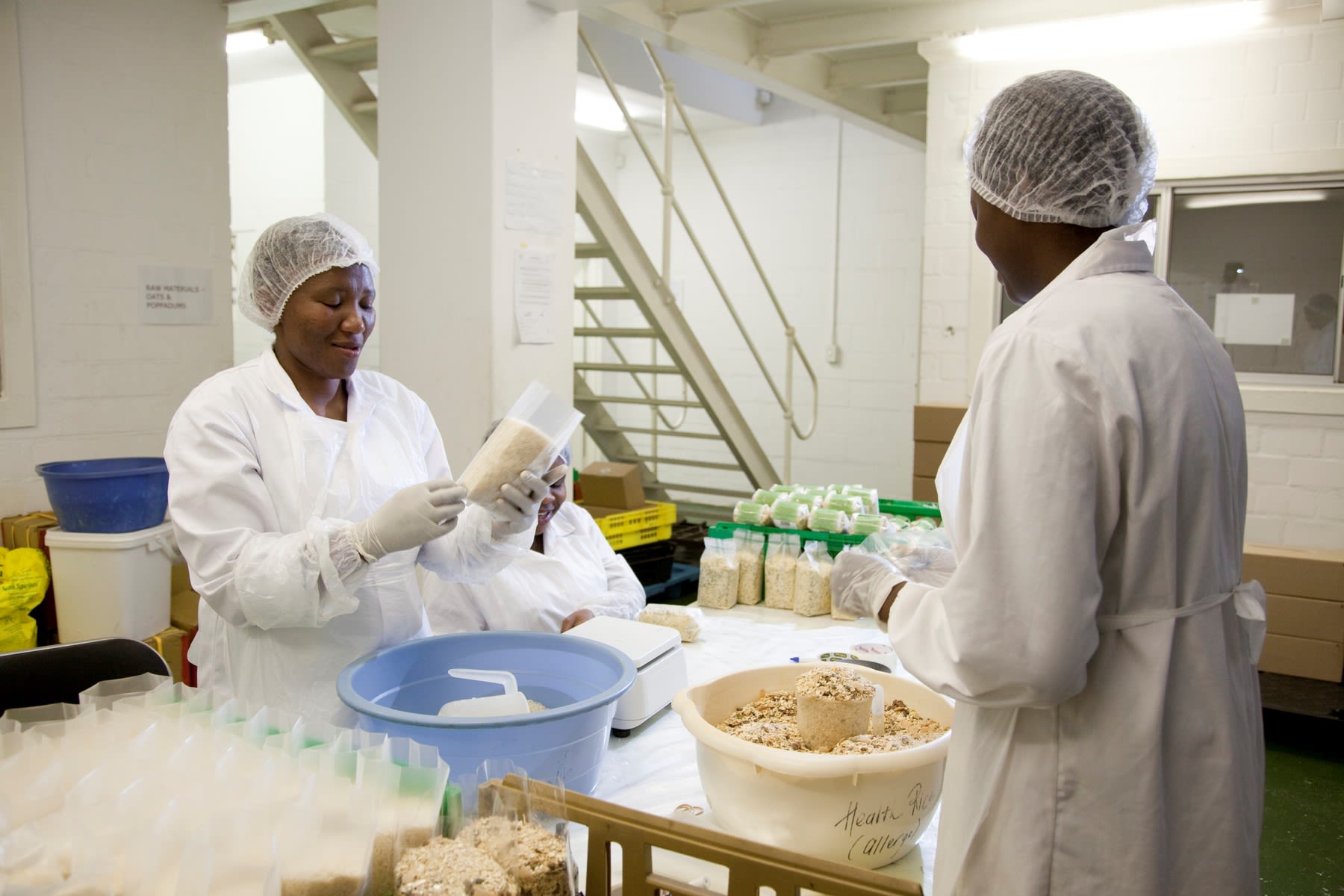 Use an online accounting platform
Another aspect of business upkeep that has flourished with the rise of online is administration. Cloud-based accounting and payroll solutions are another great way to take your small business online. It can enable you to streamline quotations and invoicing, financial reporting, compliance and reconciliations, all on one easy to use platform on any device.
Downes has been a Sage Business Cloud Accounting customer since 2015, and describes her experience using the platform as "fantastic and safe".
"I love the reporting side and the functionality, and I think it's perfect for me and my business. My bookkeeper can login and do her work. She doesn't have to be in the office to do this because it's accessible anywhere in the world."
Online accounting platforms also collate all your data through easy-to-access functionality. "Through this, I can look at which lines are making money. I can click on a specific line item and it can take me through to an invoice. It helps me cut down on unnecessary expenses, and I can see what's working and what isn't working.
"It's a great platform to use because it's accessible, convenient and it links up to your bank."
For Downes, embracing the opportunities presented by online is a must for any small business owner, and encourages others to explore the ways online will benefit their businesses.
"It's a sign of the times. You're growing your footprint overnight, and that is the way the world is going," she adds.
---
The Sage Own It entrepreneurship series is an inspirational content series featuring personal journeys from South African entrepreneurs. The advice series targets people taking a step into entrepreneurship or in the early stages of running a small business.
For more on the Own It series, go to our homepage below.