SA farmers growing more with less as going green picks up speed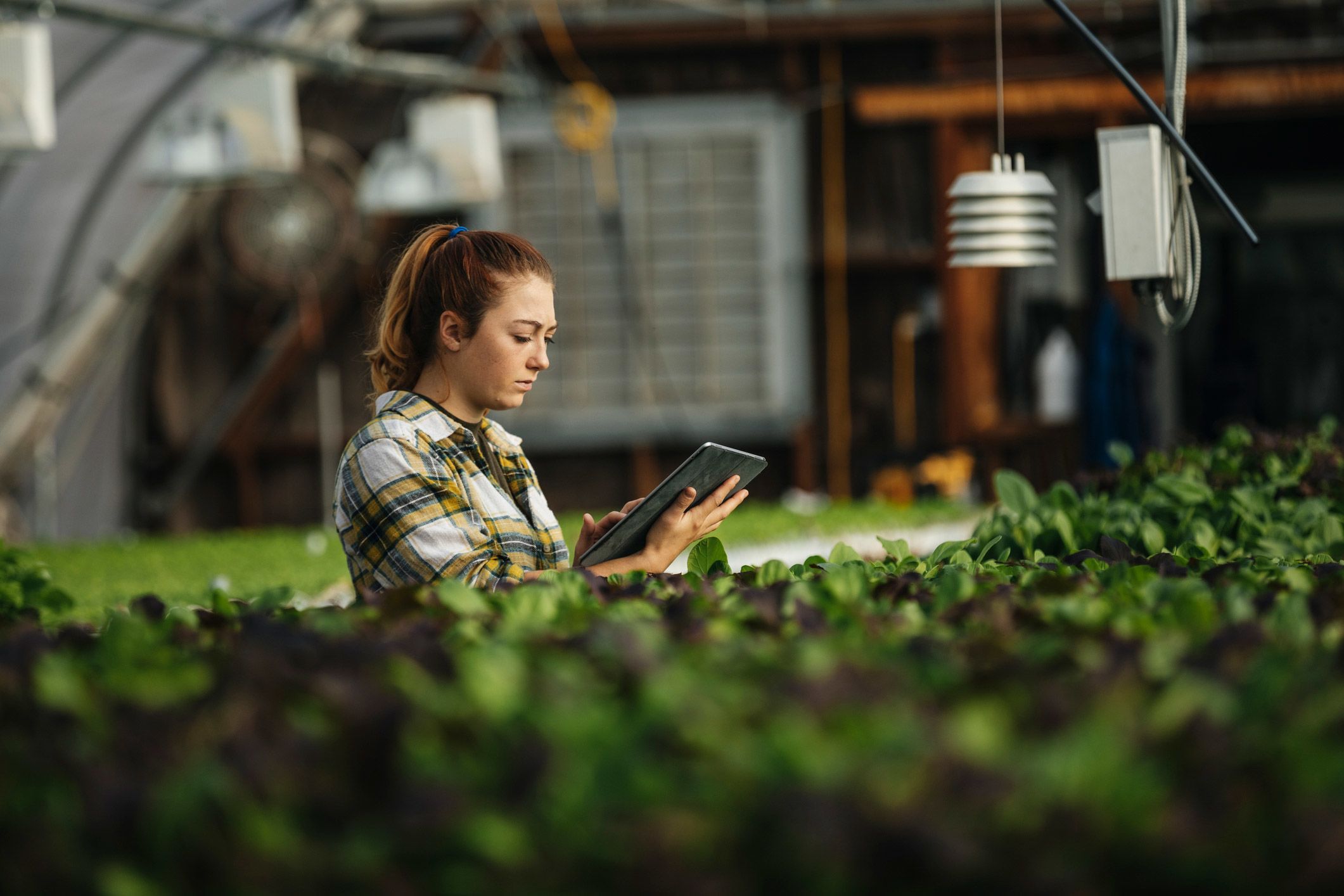 Supply chain disruptions, environmental changes and economic impacts: these are just some of the reasons the agriculture industry in South Africa, and globally, is looking for long term, innovative solutions that can see the sector sustainably grow into the future.

According to a 2020 UN food and agriculture report, nearly 690 million people, or 8.9% of the global population, are hungry, an increase of 60 million in five years. Food production would need to increase 70% by 2050 to feed an estimated 9 billion people.

Despite the increased demand Africa has struggled to maintain sustainable food security across the continent in recent years, enduring regional conflicts, climate related droughts, flooding, pests, diseases and now a global pandemic causing nations across Africa and the world to go into lockdown.

The importance of secure food supply chains in particular was never more evident than at the onset of the Covid-19 pandemic in 2020. The pandemic and the subsequent lockdowns placed unprecedented stress on food supply chains - bottlenecking farm labour, processing, logistics and transport while simultaneously increasing demand as people stocked up and emptied grocery store shelves.
Farmers, agricultural packagers and exporters around South Africa are also faced with unique local challenges including droughts, water scarcity and an unreliable electricity grid.

Adaption and reorganising are the only ways forward to ensure food security.
Searching for a
sustainable solution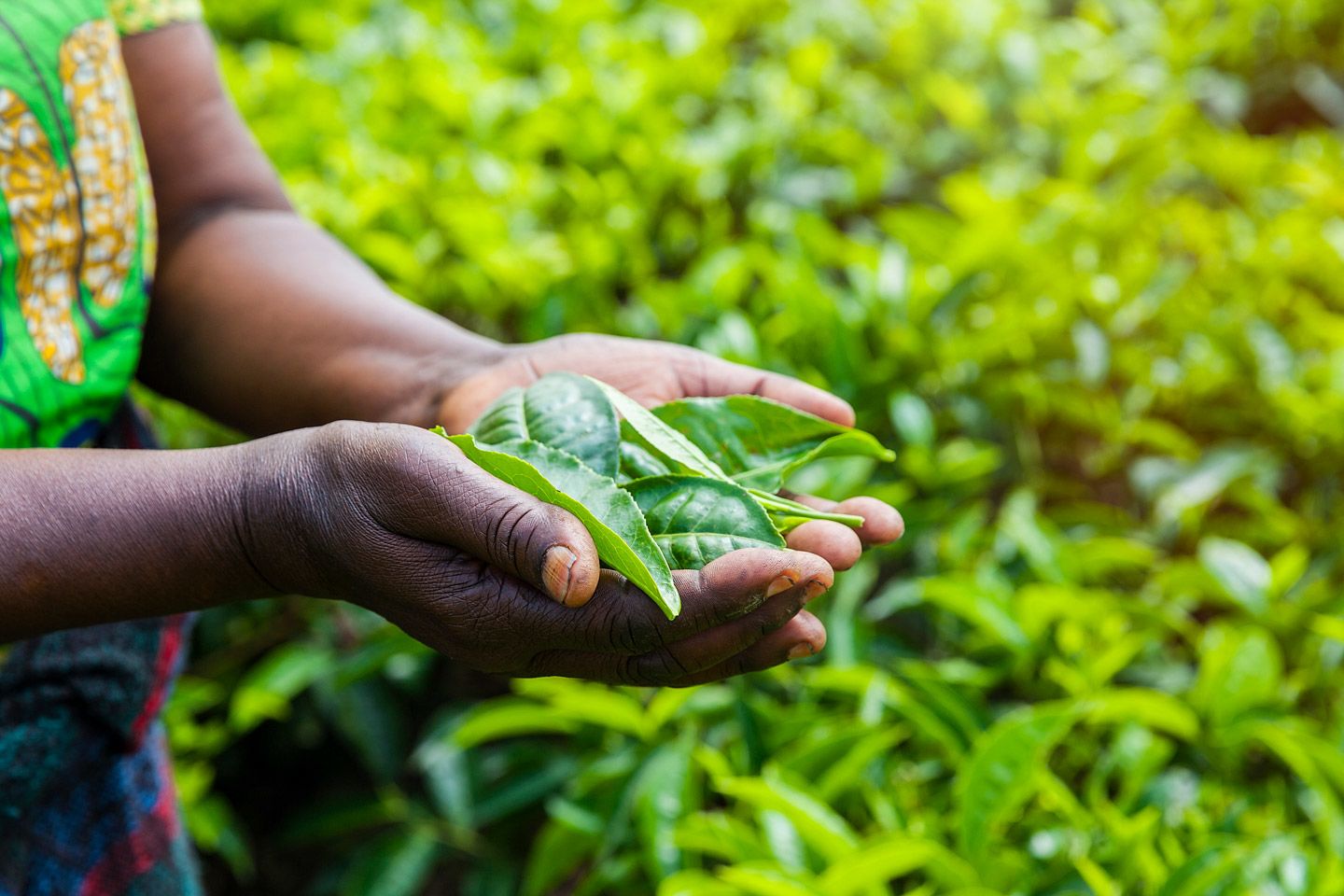 Agricultural sustainability rests on the principle that the needs of the present must be met without compromising the ability of future generations to meet their own needs.

It is not a new concept but has seen a steady uptake recently, as implementation costs become more affordable, and the material returns become more evident. In the last few years, the development of modern data-gathering apps and state-of-the-art conservation equipment has helped increase interest in high-level sustainable practices, to tackle the age-old question of how to do 'more with less'.
"It's about getting your core efficiency right before you start investing."
With climate risk now being regarded as one of the top risks facing farmers, the importance going forward is to adopt a risk-based view when tackling sustainability, both environmental and financial. Factors such as energy, water, soil health, biodiversity and food waste are all important elements that need to be considered from a risk-based perspective, with appropriate actions and solutions put in place to address the risk.

"The farming sector is such a massive utiliser of water, for instance. We've seen new technology again helping with water efficiency and essentially farmers doing more with less."

From a commercial point of view, AgriSA executive director Christo van der Rheede believes it's important for the commercial food sector to keep learning about consumers' shifting needs toward climate issues, especially younger generations.

"South Africa's commercial food sector is part of the global commercial food market, and for us to remain competitive, we have to adopt best practices, especially in the space of data analysis and technology that can help generate data," says van der Rheede.
Meeting challenges with technology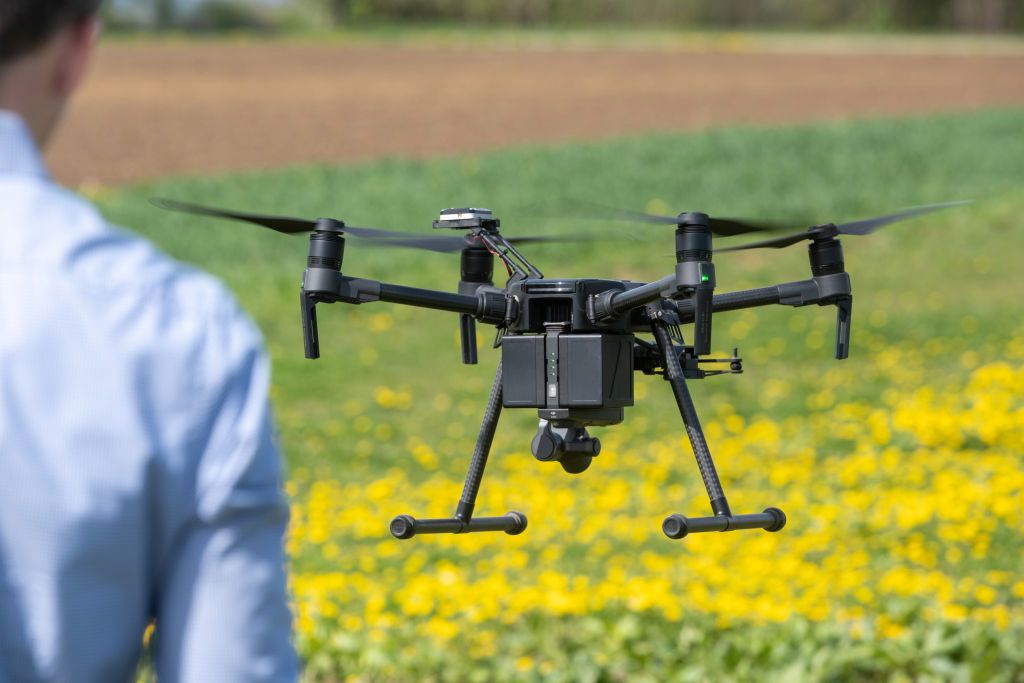 With a maturing local sustainability market many in the agricultural sector are now looking towards renewable and 'green' technology in a bid to remain competitive in global markets.
And Southern Africa agriculture is uniquely positioned to take advantage of sustainable options. Our abundance of sunshine and longer sun cycles makes us prime to develop solar electricity installations. Solar currently accounts for about 2.5% of the total electricity grid in South Africa, leaving much room for growth compared to Europe's 10%.

Globally and closer to home, changes to water supply systems, such as switching from overhead sprinklers to drip irrigation, and using solar power to generate energy for water pumps, has also swelled the tide.

South Africa is also an industry leader in the creation and the adoption of data analytics to aid precision farming. Local-based companies such as Aerobotics helps farmers analyse the health of their crops, even down to a single tree, using sophisticated data stored in the cloud.

"We've seen a massive uptake of precision farming all over the country and the use of a variety of technologies," says van der Rheede.
"With data collected at hand, we've seen a massive spike in yields during this past season, in maize, soya bean, and ground nuts, for example. Everything that goes into the ground is now managed by a variety of data sets, and that makes it so much more profitable for the farmer."
A good example of doing more with less is the impressive growth achieved in the citrus industry, which has been done without additional water being allocated. With the same water, citrus growers have managed to lift production from 143 million cartons in 2020 to over 160 million in 2021 with the aim of breaching 200 million by 2025, clearly emphasising the focus on water efficiency and precision farming, says Hudson.

According to van Rheede, the citrus industry took an extensive forward planning approach to their growth outlook. "The citrus industry planned almost 10 years ahead and are enjoying the success of that 10-year visionary focus - they knew there would be this massive uptake of citrus fruits - especially lemons - in the far east," said van der Rheede. Through implementing sustainable technology that helped increase productivity, "They have now concluded massive contracts with Vietnam and China, and the investments they have made paid off."
'I'm no longer worried about load-shedding'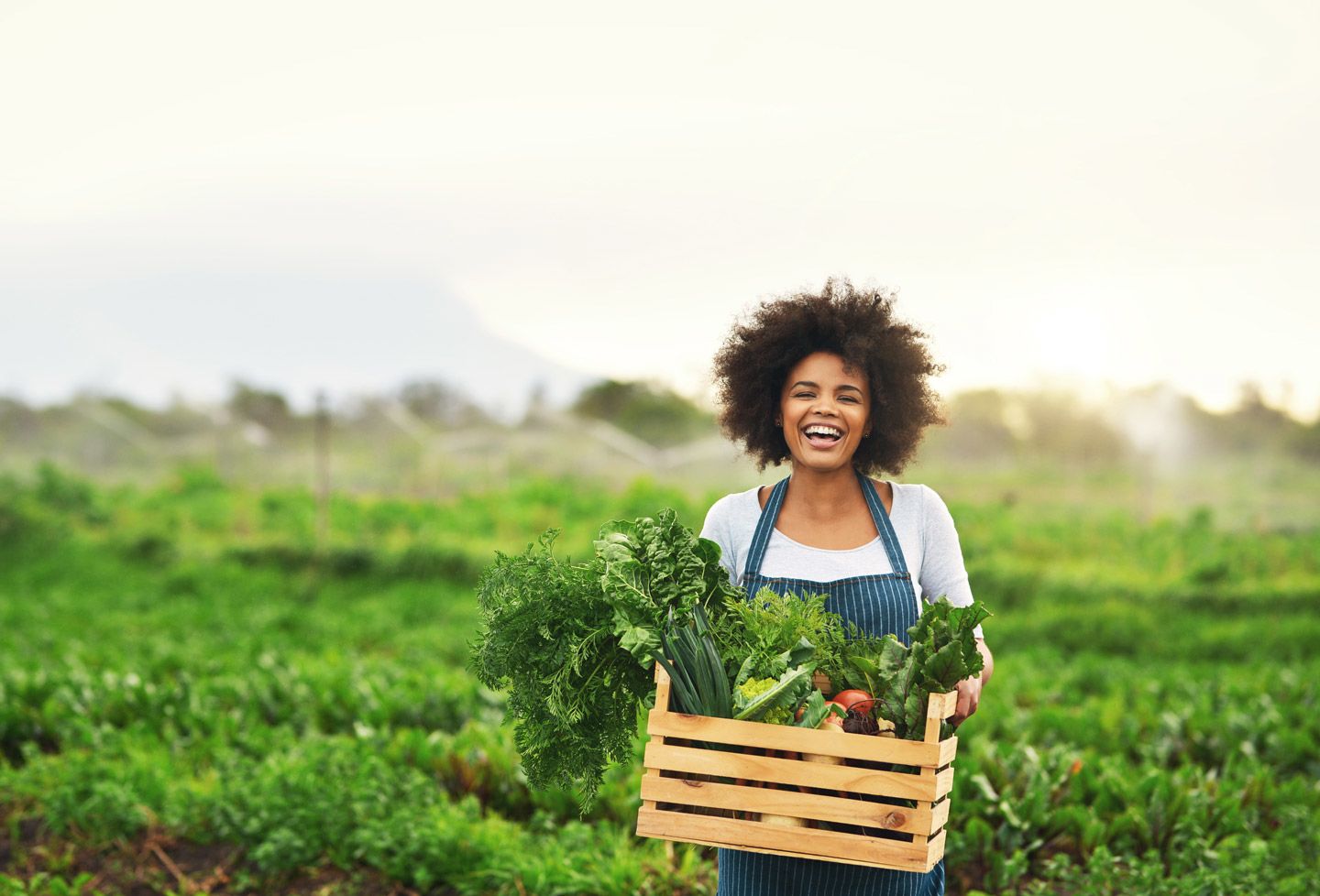 While going "off-grid" all at once may seem a daunting prospect, the experts believe that there are compelling ways to help reduce energy and still make savings.

"There is a lot you can do before you go off grid or invest in a lot of expensive equipment. To do that, you have to first become efficient," says Hudson.

Learning to be efficient with the tools and equipment already available can set farms up for the exciting journey that is procuring sustainable equipment over time.
The best time to consider moving your business off the grid is when you see there is a significant energy security issue. That is if lost production and operations outweigh the cost of going off grid or installing a hybrid solution, says Hudson.
One such farmer who has experienced great returns already is Dr Les Trollope - a cattle farmer and general medical practitioner operating in the Eastern Cape's Komga region. By investing in alternate sources of energy and studying the sun cycles in his area, Dr Trollope was able to work towards "going off the grid" within 18 months, saving costs for both himself and his customers.

Trollope, a Nedbank client, invested in an integrated off-grid energy system for his home, boreholes, irrigation systems, and water pumps. Solar panels provided energy during the day, while their batteries supported the rest of the system in the evening.

"I am no longer concerned about unreliable power supply, electricity price hikes and load-shedding. In fact, when there's load-shedding, I am not aware of it – It is business as usual," he says. "The economic benefits for my business and operations are relieving, as I'm currently saving 30% of what I used to pay for electricity. Plus, thanks to the sufficient energy supply, the security system always works, so we always feel safe."
Having the right partners and suppliers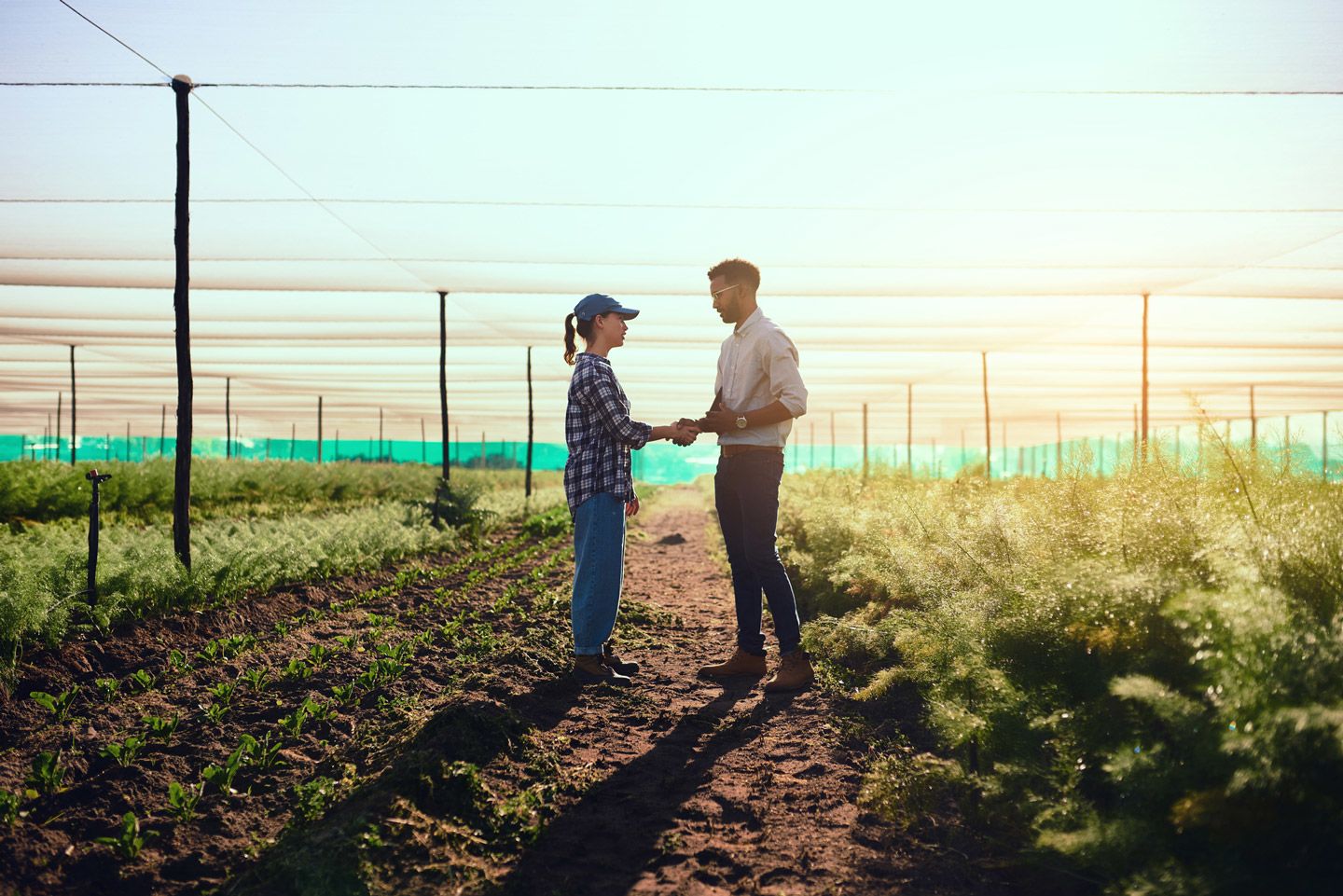 Testimonials like Trollope's are valuable in the increasing adoption of sustainable technologies, as farmers share knowledge and ideas in the region to improve their practises.

This, along with partnering with credible suppliers and financiers, has led to increasing trust being built with the move towards sustainability.

Mihlali Xhala, head of the corporate chamber of AgriSA, says choosing the right partners is crucial in making adoption work. "It highlights the importance of having a collective approach. If a farmer wants to adopt green practices, it's only fair that his financier and input supplier incentivises him to do so," says Xhala.

Hudson agrees, saying that credible suppliers and good banking solutions can sway those farmers still sceptical about the cost implications. The solution to this, is doing your homework, be it for a water saving technique or solar panel installation, and then choosing a supplier and financier with a credible track record.

Nedbank is known for being one of the greenest banks in South Africa. "They have a big drive for sustainability, with their support of the WWF, other platforms and their climate change efforts as well. It's really good to see banks such as Nedbank incentivising farmers to adopt more sustainable practices," says Xhala.

Nedbank has worked with the WWF for 30 years and has partnered in sustainability projects for the past eight years, helping to make strides in ensuring it meets its own sustainability goals by 2050. Their partnership with Trace and Save – an Eastern Cape-based consultancy business that is producing interesting research into the sustainable market - will launch a business case study in September about research over the last five years indicating positive yields for farmers in the dairy industry.
Agriculture is both a contributor to climate change and a major recipient of its devastating effects, making farming far less predictable and more challenging than ever before. The focus now must be on sustained production through the responsible use of the limited natural resources available.
Sustainable agriculture means sound stewardship of the natural systems and resources upon which farms rely. Hudson is inspired by the progress made when it comes to sustainability, and believes the 'green bank' is best placed to help farmers on their journey.
"Sustainability is at the core of everything we do at Nedbank and our focus on water, energy and soil health are examples of how we are assisting our clients to transition to sustainability through our lending. We are a purpose driven organisation and we use our financial expertise to do good for individuals, families, business, and society," adds Hudson.
Hudson stresses that there is an urgent need to address climate change and for the agricultural sector to adopt sustainable farming practices. "We look to do this through our lending, with the objective being to assist our clients in building resilient farming businesses which are environmentally focussed and financially sustainable."