Platforms and data helping businesses pivot to remote working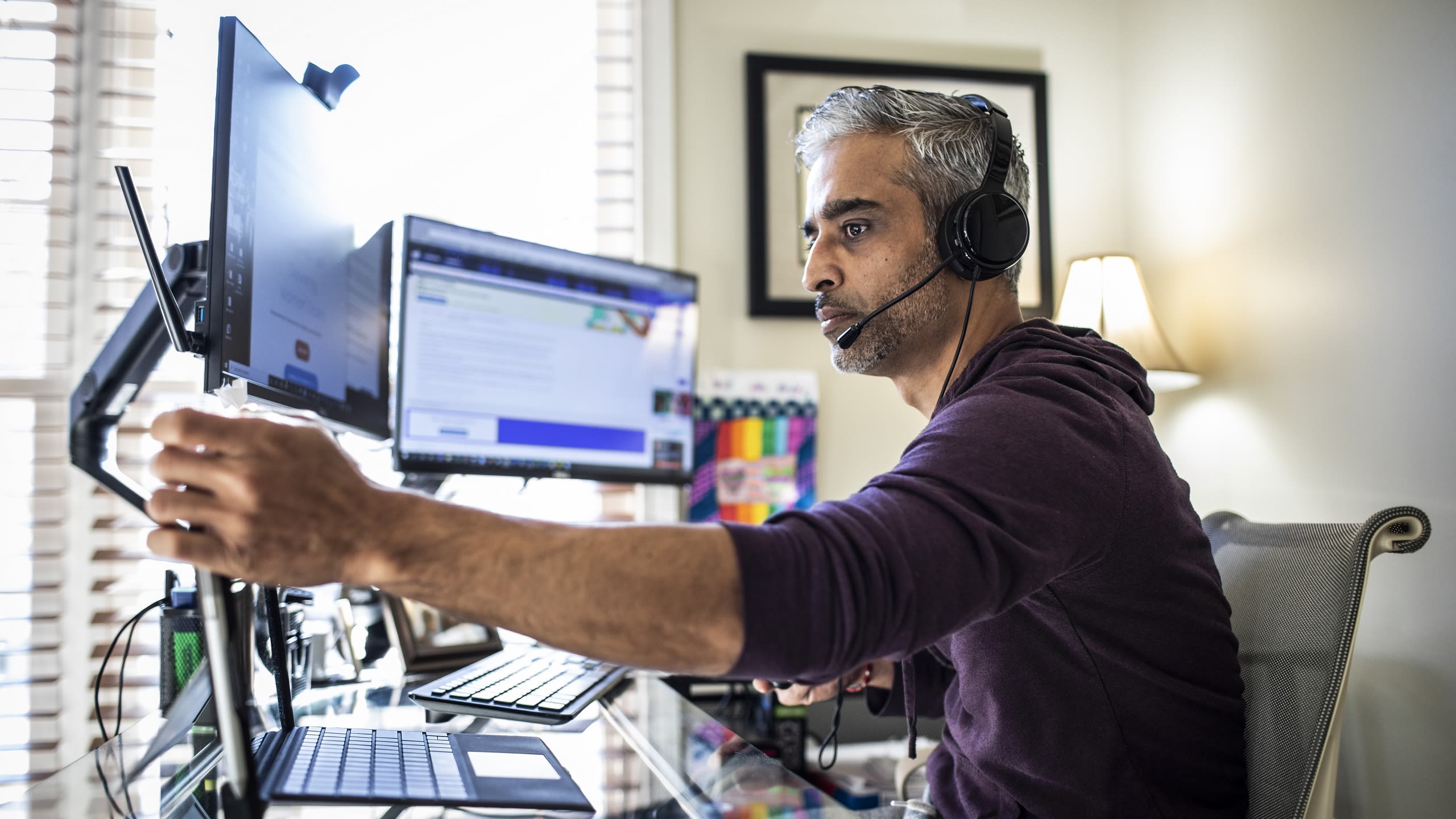 Managing staff remotely, communicating effectively and maximising client convenience have been some of the major challenges businesses countrywide have had to embrace in a world disrupted by Covid-19.
After more than a year of lockdowns, social distancing, working-from-home solutions and online meetings, companies the world over are beginning to acclimatise to the "new normal" – pivoting their business models to continue operating with the bulk of their staff working remotely.
As a result, major spikes in key technologies have seen the use of communication platforms skyrocket. Zoom for example, was one of the fastest growing video conferencing apps of the pandemic, with meeting participants increasing by a whopping 2900 percent in just 18 months. By mid-2021, the company was conducting nearly 300 million meetings per day, up from the 10 million it hosted per day in December 2019. 
Almost overnight, the world has transformed into a cyber realm, and with this, elevated the risks and challenges faced in keeping business continuity. The arrival of big data, web and app-based technology, and improvements in cybercrime security, have given companies the rare opportunity to accelerate their journey into the new remote way of doing business.
And while companies have been forced to pivot to adapt to these changes, there has been a simultaneous change in the way customers are buying and consuming from businesses too. According to McKinsey research, 60% of South African consumers did not return to their pre-Covid-19 buying behaviour and other out-of-home patterns after the hard lockdown, while Mastercard reports that 76% of South African consumers learnt to do online banking, and 52% spent more money online.
The pandemic has accelerated the move to digital and is likely to have changed how business is conducted forever. The challenge for businesses therefore is to meet customers at their convenience needs, while managing their own staff in a world working remotely.
Managing a team, outputs and geography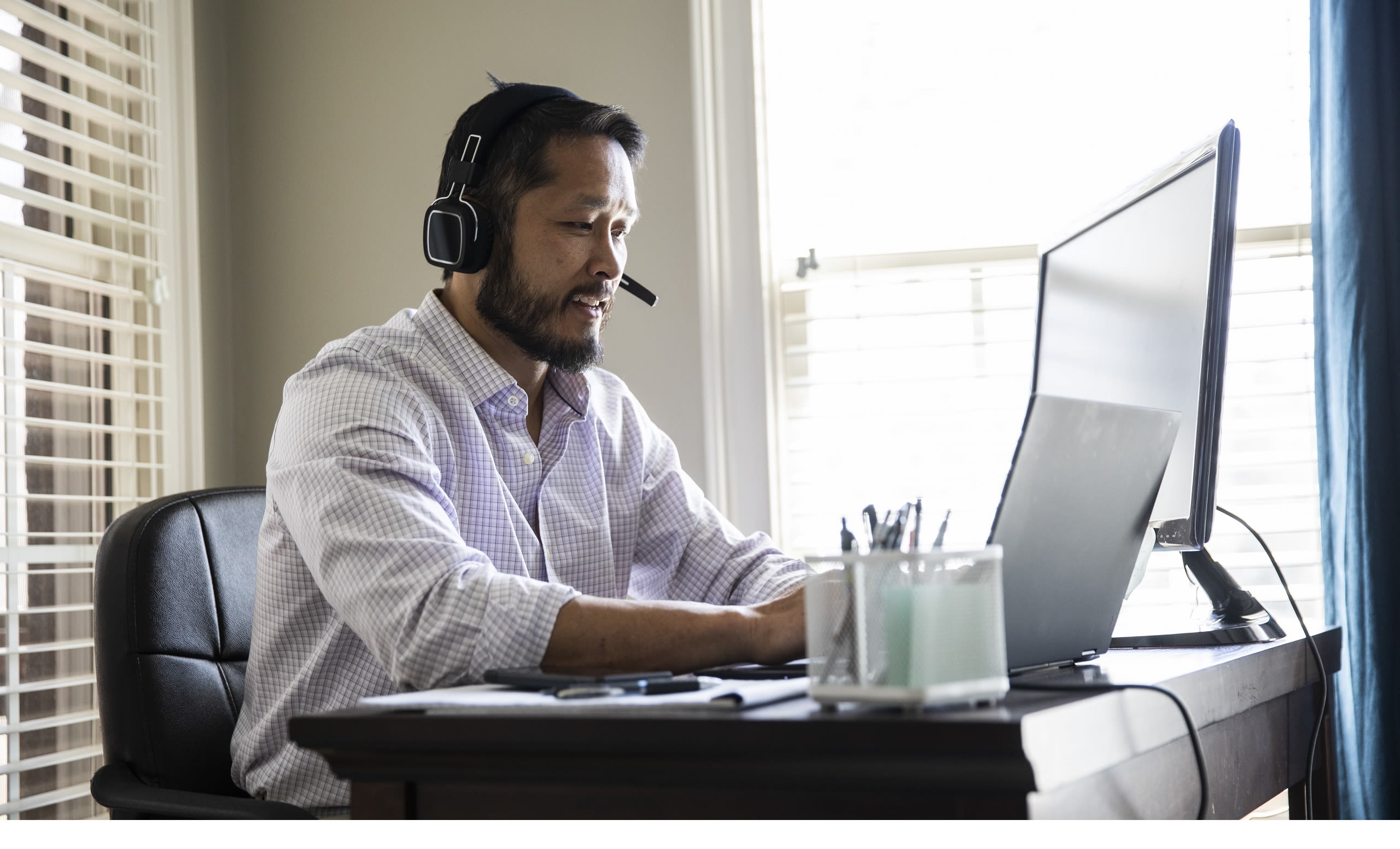 The biggest challenge faced by any business this year has been keeping business continuity while having to move staff to their homes, staying available to clients, and keep everyone safe in the process.
Not all businesses were affected in the same way of course. Some businesses, such as in the tourism or hospitality industry, suffered immense losses due to strict social distancing requirements imposed by lockdown. Others, such as online media or e-commerce, flourished, with their businesses primed for the uptake in digital transactions. And then the rest have had to find a balance of maintaining their brick-and-mortar sites, while allowing those who could work from home to do so.
"For us as a bank, it wasn't as simple as having a total 'at home' business; that wouldn't be possible," says Craig Evans, Divisional Executive, Relationship Banking at Nedbank. "There are certain bank processes and client services that we are required to be on site for. So, we spent a huge amount of time on the safety aspect in our branches, be it social distancing, hygiene factors, our aircon system, deep cleaning, and the rotation of our staff."
One of the biggest learnings for Evans' team was that staff had different circumstances when working remotely, and that managers had to take into account these differences.
"We're all in the same storm, but we are very often in different boats. One person might be in a very small home and there might be 10 other people in the home, and it's not as easy as another person who may have a dedicated work room."
The key lesson here, was for the company to stick to certain work values:
- put people first, by acknowledging their environment;
- elevate client needs, by maximising their convenience, and;
- keep everyone safe by following all the necessary health protocols.
For staff, they did this through a number of initiatives. Employees were given access to office equipment such as chairs, monitors or headsets, to make their workspaces more comfortable. HR sessions and webinars were conducted frequently, attended in the thousands to assist with dealing with the change. Online training too was also provided in the various platforms, such as Microsoft Teams, to get the best out of online meetings.
Following these or similar values enables business continuity, propelling the business as a whole and all staff into a psychological shift.
"With the new affinity for online, geography no longer matters. Effectively you can do business anywhere, almost at any time.
"The rallying cry was there to do it, we had the tools, we were ready and already using virtual meetings. So, we now measure people on outputs, not hours or how long they are sitting at a desk. We have shifted from a principle of 'place of work' to 'purpose of work'," says Evans.
Meeting customers at their need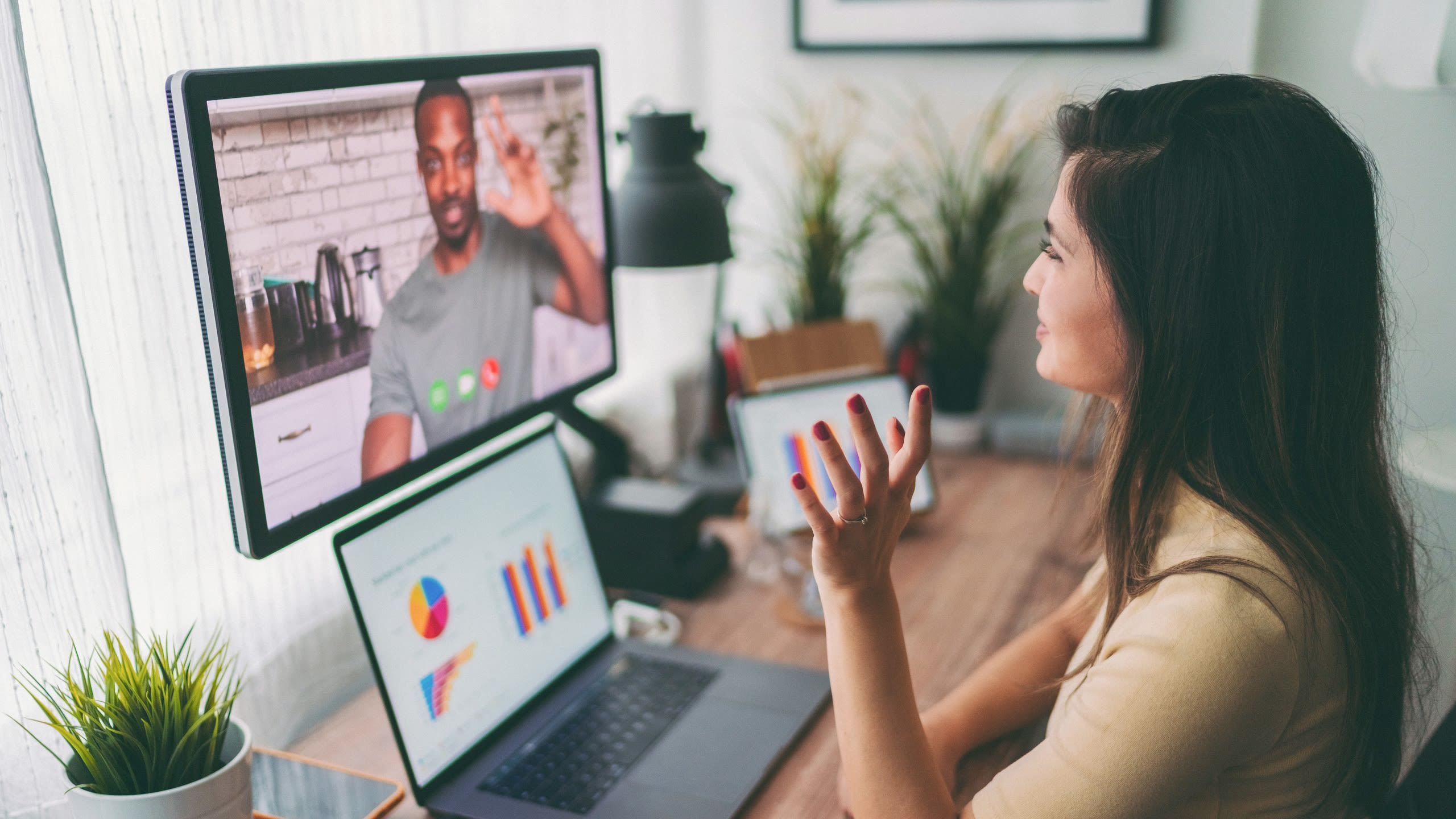 It was not only staff that needed to be catered for during this transition. Customers had become more accustomed to transacting online, preferring to be away from big crowds, but still needing to access services.
As a result, e-services such as promoting and processing online transactions, cross-selling products and services, and automating customer service requests, became the norm. According to a Visa South Africa survey, 48% of consumers indicated they did not want to shop at a store that had payment methods which required contact, while 59% of people prefer to engage in contactless money transactions in general.
This has led to businesses having to pivot to allow for maximum convenience for their clients in a world of uncertainty. The arrival of ApplePay on South African shores in March will rival other contactless pay methods, like Samsung Pay, accelerating the adoption of "platform business" to meet customers where they are.
"Platform business" involves specially designed applications that allow clients to stay in touch with their customers, while also allowing support staff to stay in touch with the clients - all in one centralised place. Apps and platforms such as Avo or Market Edge have thus allowed companies to scale their reach across the value chain, putting all stakeholders together on one platform from the comfort of a cellphone, and giving them access to huge data.
Avo, for example, is a platform with 450 000 customers to date and growing year-on-year. It allows bespoke businesses, such as a niche restaurant that is not geared for takeaways, to open up access to new potential customers regardless of geography.
"By using big data and platform business, every business owner can now get a much better understanding of who is buying from them, where they live, what's their buying preference: all the information that they can ultimately use to pivot their business model."
"These platforms are tremendously powerful, not just to keep your cashflow going in a hard lockdown level, but to suddenly have access to new geographies. In the conventional way, you would have to incur significant infrastructure costs to open up in a new province. Now, businesses have more access at scale thanks to platform business," says de Kock.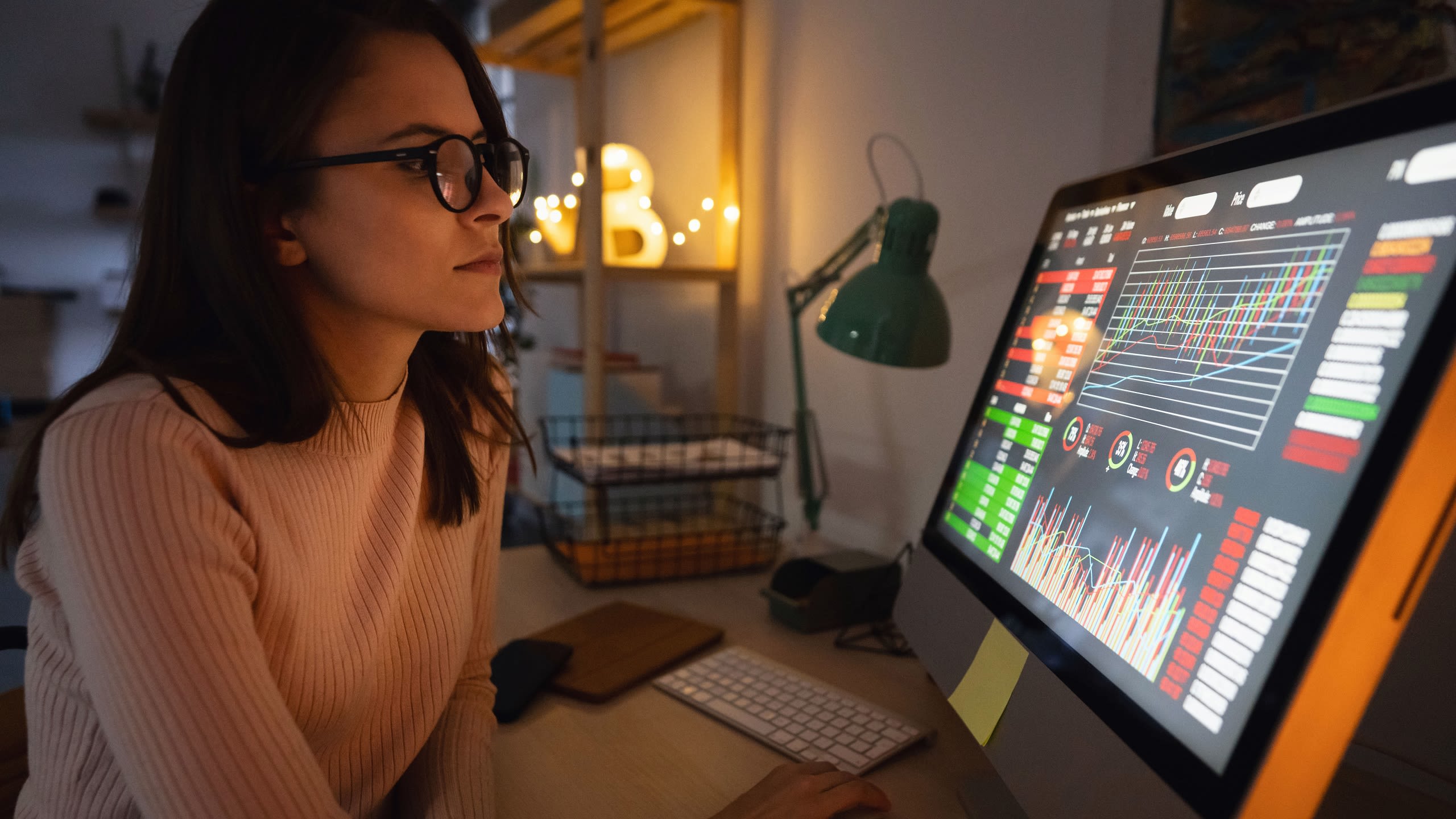 While the opportunities presented in conducting more business online and utilising mass data increase, the risks posed by cyber security has never been more present.
In July this year, major news outlets reported that Transnet was hit by a cyberattack, with its division Transnet Port Terminals being among the hardest hit, the company said. The hack disrupted normal processes and damaged equipment and information, culminating in the declaration of a force majeure at the ports' container terminals in Durban. At the peak of the first lockdown in April 2020, the FBI reported a 300% increase in cybercrime incidents. The latest estimate is that cybercrime is now costing the global economy more than US$1 trillion, up 50% from 2019 levels.
"If you look at the stats, it's astonishing to see how the hacking of company systems increased, in the hundreds of percentage points. We've held many webinars with our customers to take them through all the risks related to cybercrime," says de Kock.
"As a bank have had to ensure our customers do not fall victim and have put in a number of solutions in place through our Account Verification System. If you need to pay a supplier, for instance, we've got the functionality within our current banking platform to identify whether it is truly a supplier, or a fraudster. It allows you to verify that the bank account belongs to the correct recipient and is valid, reducing fraudulent payments and collections."
'The question is, where to from here?'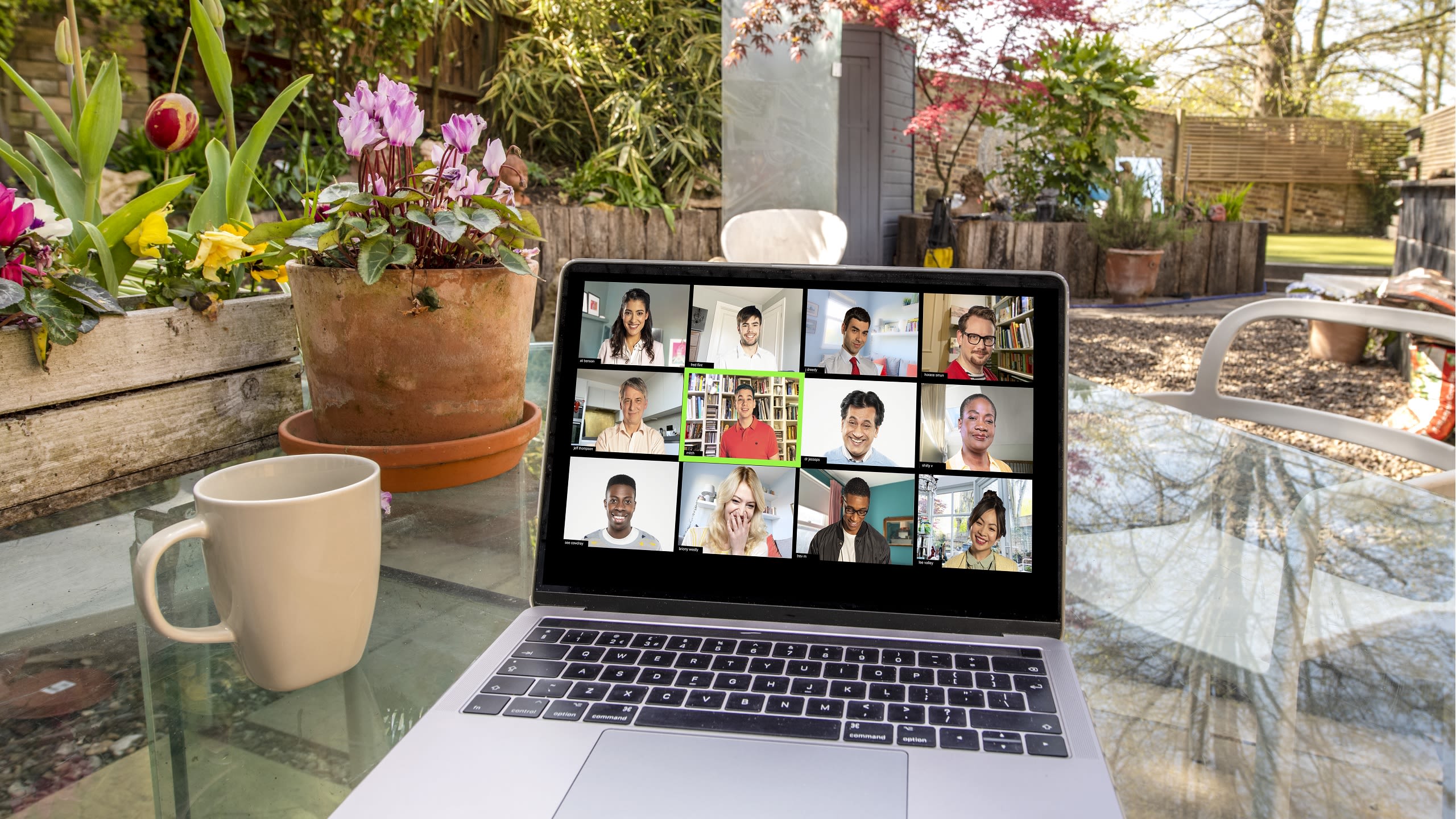 With businesses forced into adjusting to the needs of their staff, clients and customers alike - all while working remotely - the only guarantee going forward is more change. But the ability to be agile, to consider the technology available, and be willing to pivot business models will stand any company looking forward in good stead, says de Kock.
Nedbank Business Banking offers multiple solutions to customers to aid with the transition in helping businesses support their staff and customers in a world disrupted by Covid-19. These solutions allow businesses to adapt and thrive on two pillars of pivoting – data and digital.
"We used to think that a lot of the tech age and the online was for only the younger generation. I think it's globally been accepted as the new way of being, and we've seen all the benefits coming from it. Personally, I think business will continue on this trajectory of wanting to maximize convenience, speed of execution transactionally, and helping clients with big data to make better decisions themselves," says Evans.
While a mooted move to a 60-40% split between office work and work-from-home arrangements is slowly becoming the adopted norm for SA businesses, one thing is certain to stay, and that is the need to remain agile and adaptable.
"We've learnt a lot of hard lessons through this, but there's also a lot of positives through this. And I think things have definitely changed. There will be some things from the old way of working that will return one day, but in the majority of the cases, it's a new normal, with lots of opportunities and a bright new future for adaptable businesses," adds de Kock.