SOUTH AFRICA'S HOSPITALITY INDUSTRY BEYOND COVID-19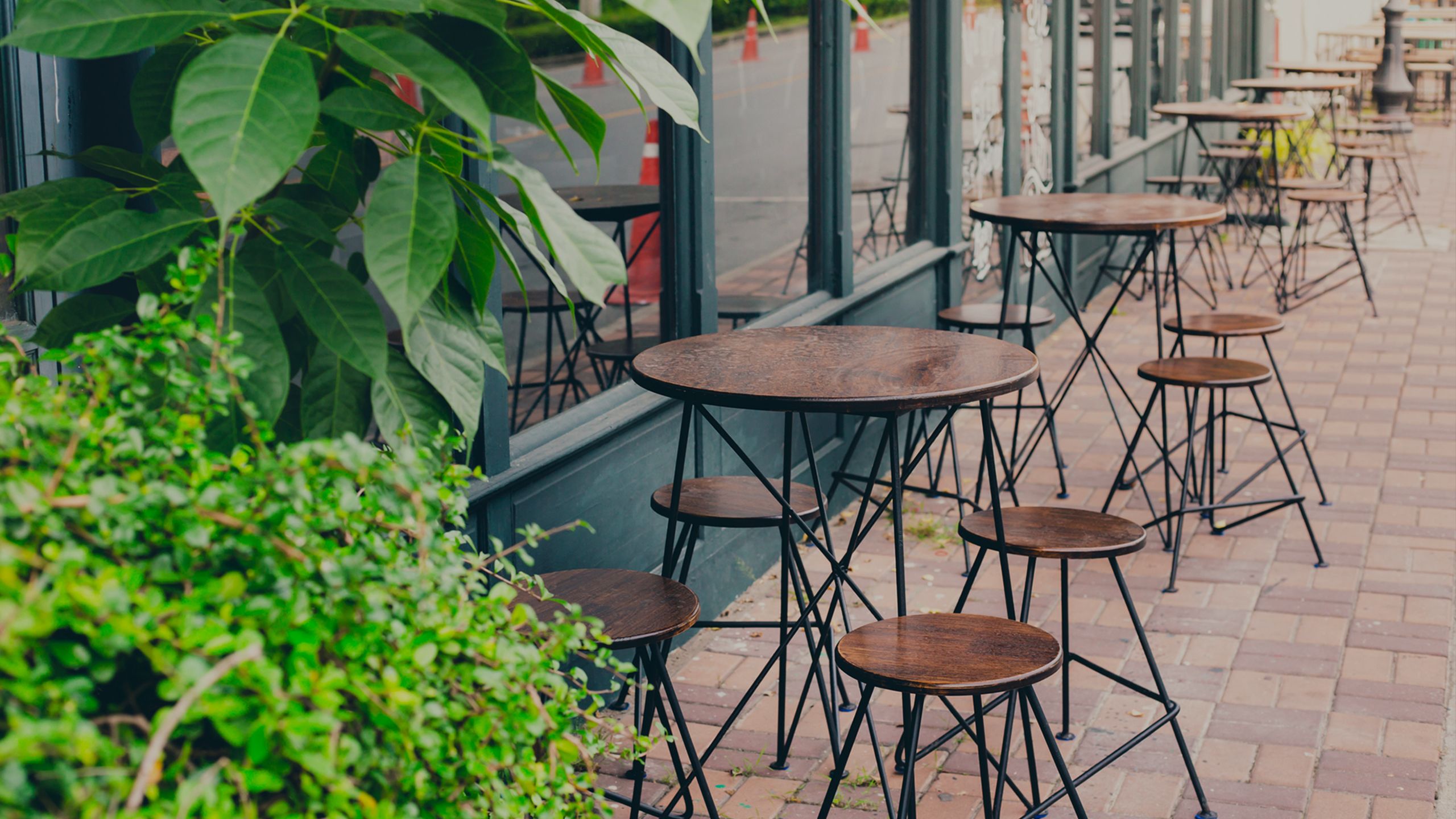 Covid-19 brought life – and most businesses – to an unprecedented standstill. Shops shuttered, airlines stalled, and the immediate halt of travel and tourism brought the broader hospitality industry to its knees.
---

Some forecasts show that Covid-19 may force about 1,6 million job losses in South Africa this year, almost double that of the global financial recession. A significant number of these will be in the hospitality industry – which prior to Covid-19 employed more than 330,000 people.

Like veritable beachfront cottages in a tsunami, restaurants have been among the first, most cherished, and hardest hit businesses in the pandemic.

As a harbinger for what was to come in South Africa, many seemingly unsinkable iconic restaurants around the world decided not to see what the other side of this pandemic looked like and called it quits.

At least 50 popular restaurants in the United States won't reopen after the pandemic. And even after restaurants in the United Kingdom were officially allowed to reopen, the number of seated diners there was drastically down year-on-year – initially by as much as 45 percent.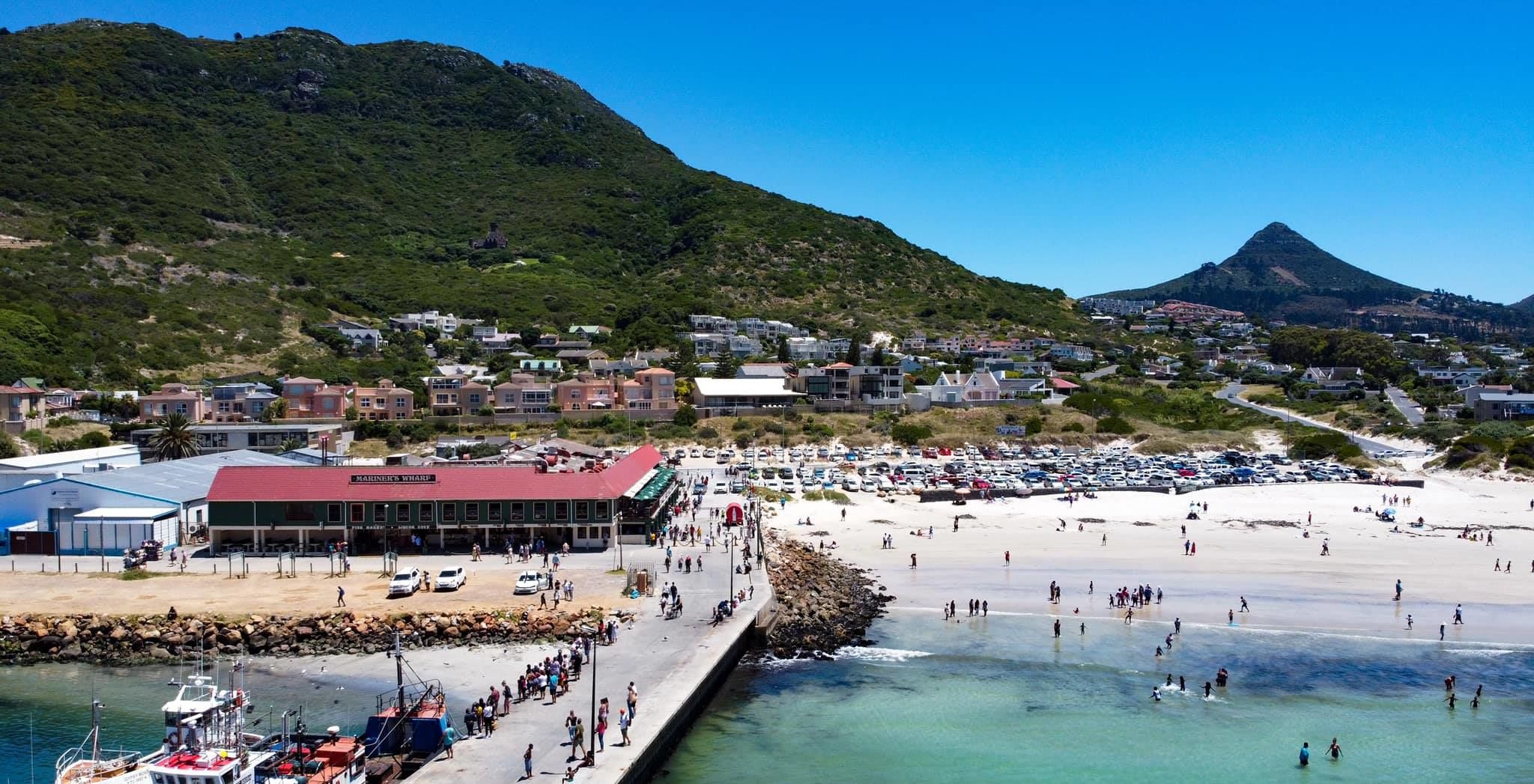 The situation in South Africa may be far worse. Hundreds of restaurants here are now expected to close, and dozens of popular local institutions have already shut their doors.

Cape Town's oldest pub, the Perseverance Tavern, is one of them. Popular Bree Street diner Clarkes has closed its doors indefinitely, as have Giles in Parktown North, and two once thriving Reuben's locations.

Seasoned chef Fortunato Mazzone, who runs several establishments in Pretoria, estimates that at least half of the restaurants there won't survive the pandemic.

'Being a luxury item, hospitality was the first to suffer the impact of the pandemic,' says Mazzone. 'I think we're going to be looking at 50% of restaurants here closing - forever.'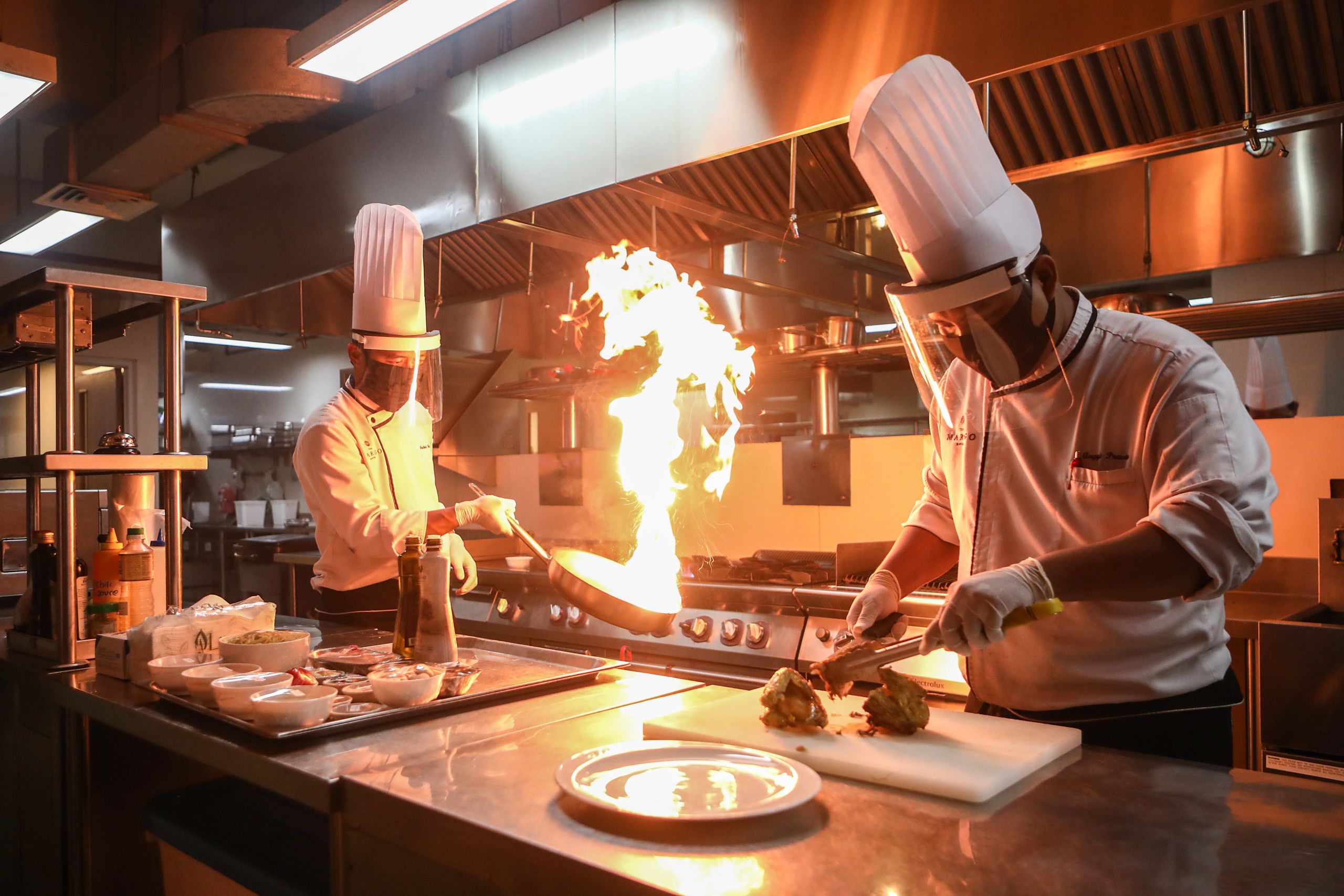 South Africa, like most countries, can't afford for its hospitality industry to fail. With it would go thousands of businesses – cheesemakers, farmers, bakers and winemakers – and millions of jobs.

But the hospitality industry in South Africa faces another complication in that it leans heavily on tourism.

In 2019, more than 10 million people visited the country. They stayed in at least one of the 63 000 available hotel beds, for which they cumulatively paid R27 billion, and ate at thousands of restaurants.

In January 2019 alone, the sale of food at restaurants, coffee shops and fast-food outlets contributed R4,7 billion to the economy. And in 2017, the tourism sector created 31 000 jobs – more than mining and manufacturing.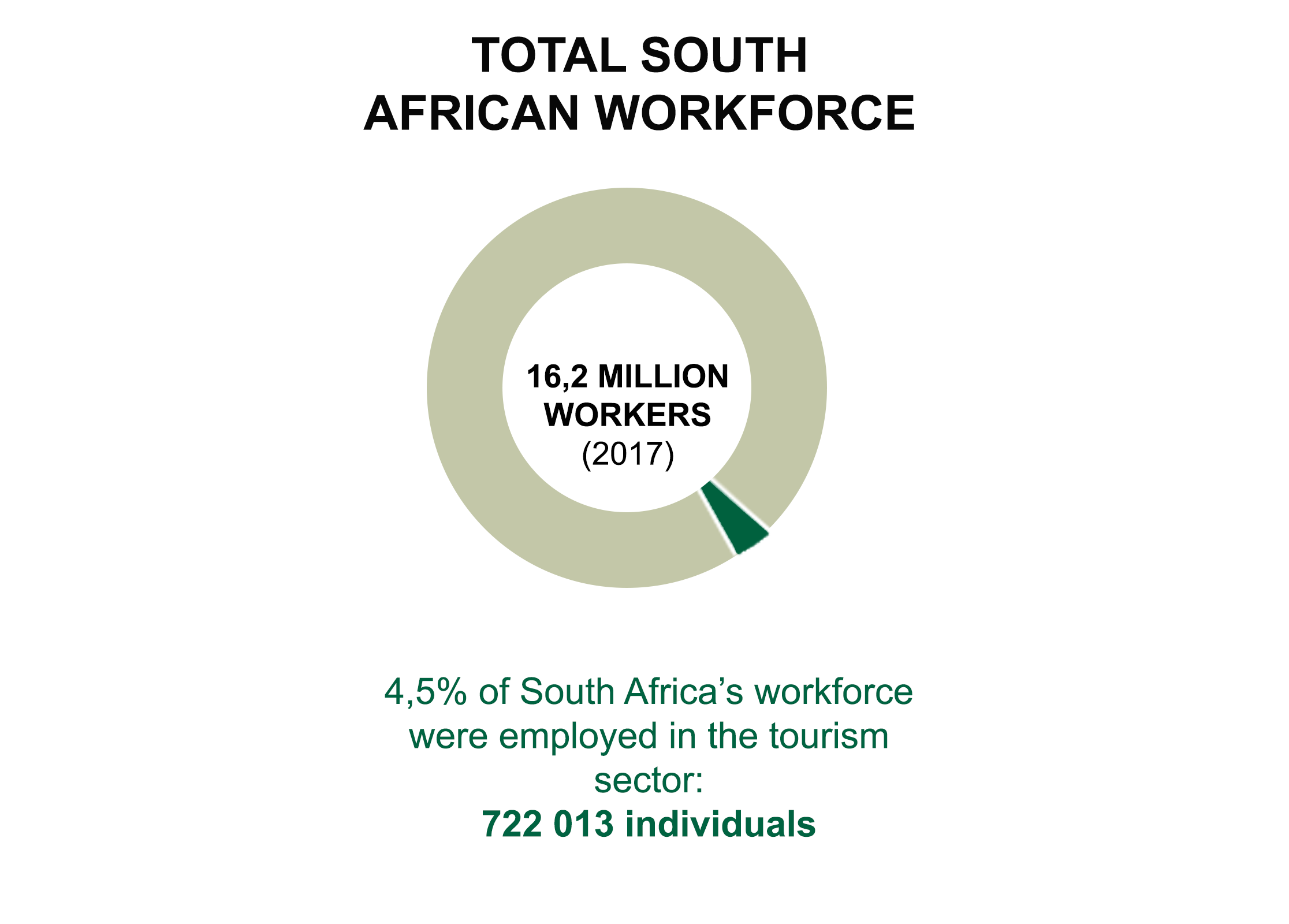 'The problem with much of the hospitality industry is that they were completely reliant on tourists from the United States and Europe,' says Ian Manly, a publicist for several high-end establishments. 'We won't be seeing these tourists until at least next year, if we're lucky.'

This, and the long-lasting behavioural impacts of Covid-19, will create what Nedbank economist Busisiwe Radebe calls a 'drag effect' on the economy – and jobs will suffer the most.

'Even if we are able to reopen the economy fully by the end of the year, we won't see jobs recover quickly,' she says. 'The Nedbank growth forecast for this year is -6.6% down. So, if we follow the same pattern as the 2009 financial crisis for this year, we likely still won't have made up the total number of jobs lost by 2023,' says Radebe.

'It's going to take a long time to recover. Because even if we open up the economy tomorrow, peoples' behaviour has changed indefinitely.'
BEHAVIOUR CHANGES
SHIFTING THE INDUSTRY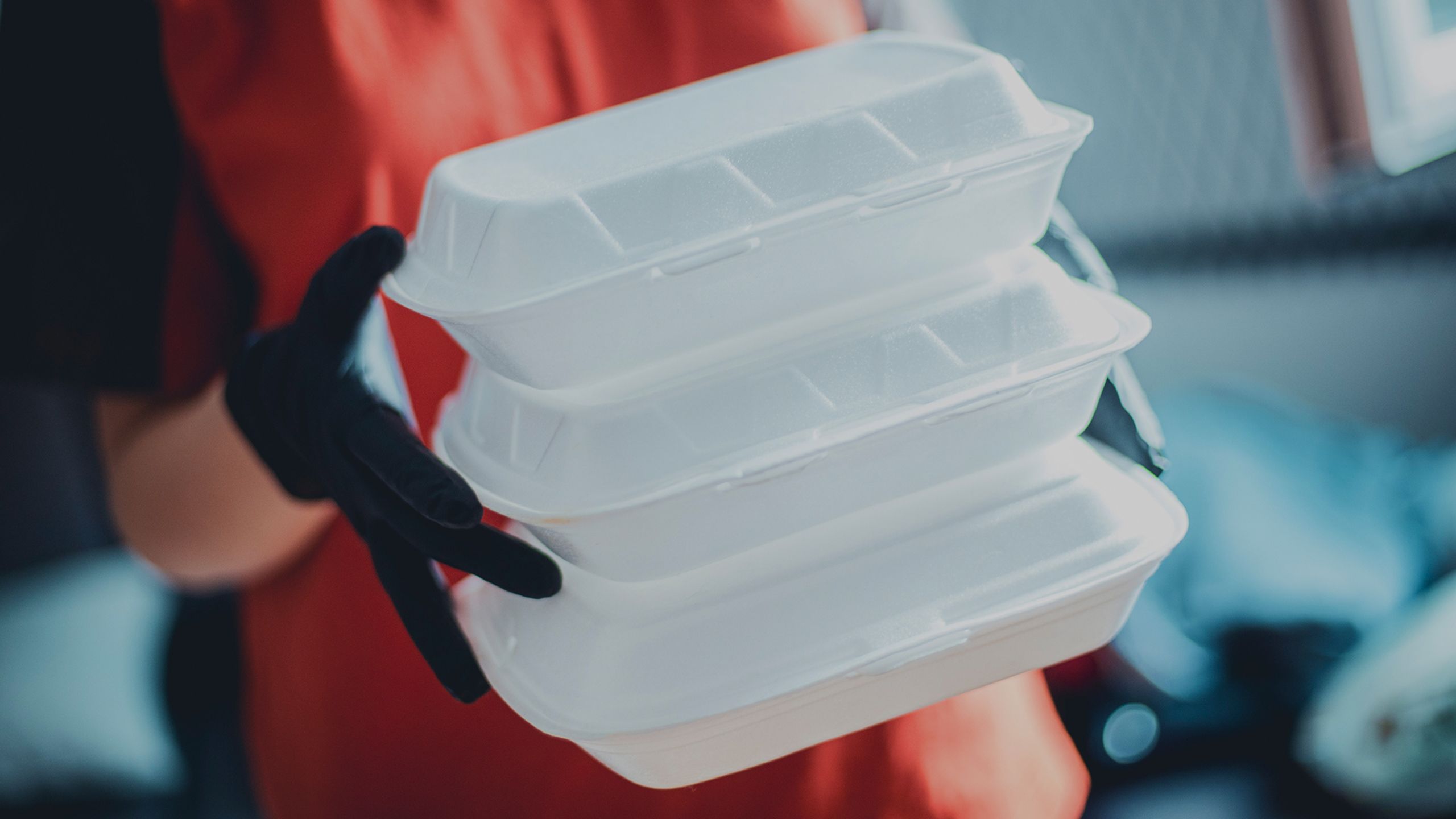 South Africa initially had one minor advantage. Covid-19 infections here were a few weeks behind the world's major epicentres, and some businesses used this as a type of head start for their own recovery and reopening plans.

Hong Kong's Buenos Aires Polo Club was one the world's first restaurants to attempt to reopen fully with new measures in place. Visiting there involved a procedure more familiar with a doctor's waiting room, with guests having to face a gambit of questions relating to travel history, possible symptoms, and details of social interactions in the past two weeks.

Some restaurants, though, made attempts to romanticise the new safety processes.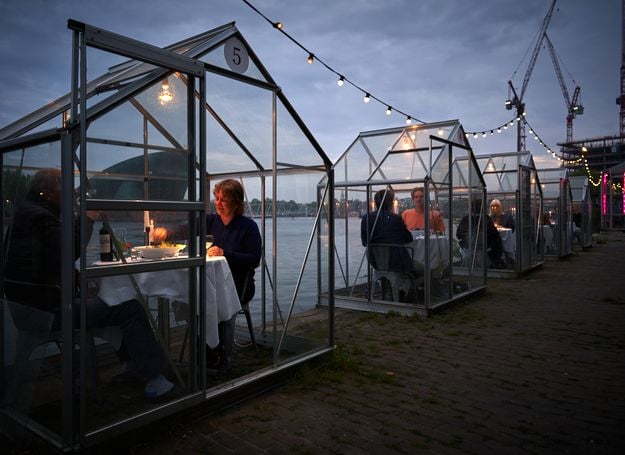 Amsterdam's Mediamatic ETEN offers candlelit, canal-side dinners, but in Perspex cubicles, euphemistically called greenhouses. And Bord For En (Table for One), just outside Stockholm, is offering a dining experience in a meadow devoid of any human contact whatsoever – food is cranked to tables in a picnic basket.

But when Mazzone reopened his Pretoria restaurants, the process was significantly less sexy.

'Hand sanitiser, masks, sanitisation tunnels, and temperature checks on entry will be the new restaurant industry normal for years to come,' he says, as will staff wearing personal protective equipment like masks.

Mazonne, like all restauranteurs in South Africa, has had to restrict guest numbers – and occupancy at most establishments is down by more than 50%. And with recurring liquor bans preventing restaurants from serving alcohol, the opportunity to make a profit under these conditions is slim.

'At the moment this is coming at a massive personal cost to me,' says Mazzone. 'But in future, people are unfortunately going to have to pay more for food. Otherwise restaurants simply won't keep their heads above water. People don't realise that our lives, and the way we eat out, have changed forever.'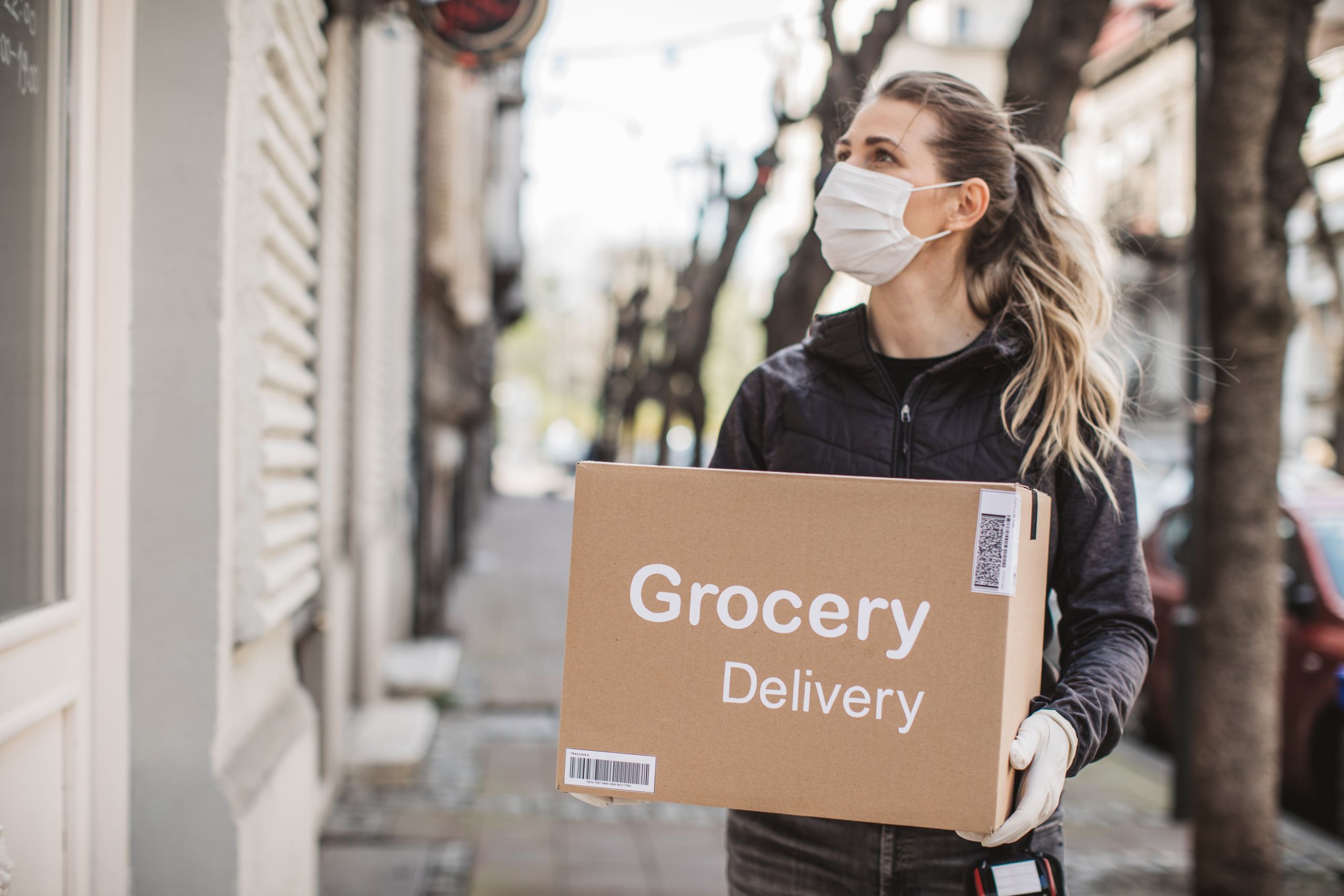 Through the gloom, though, there are some glimmers of hope. 
Some of the most unexpected restaurants, here and abroad, pivoted to offer high-end takeouts as a desperate attempt to generate some income.
Acclaimed chef Peter Temeplhoff was one of the first. He took his fine-dining concept at Fyn and started delivering tasting menus to guests, takeout style, during lockdown.
'If someone told me that I'd be selling my cheesecake as a takeaway, I would've laughed!' Tempelhoff says of his signature dessert. 'It's something we never would have imagined prior to Covid-19.'
Johannesburg's high-end dw eleven-13 went from serving meals that cost in the thousands, to delivering high-value comfort food personally.
'We're a fine-dining establishment, and takeaway food isn't our niche,' says owner and chef Marthinus Ferreira. 'So we've had to change our business model to offer affordable meals that still have the dw twist and flair.'
Some have paused their takeaways as they're allowed to reopen, but with seated diner numbers still low, most are looking to this as a way to bolster their turnover.
Many top chefs in the country initially rejected the idea of hot-food deliveries, and instead are now delivering their own high-end meal kits instead. Chefs from two of the country's most internationally acclaimed restaurants, Test Kitchen and Wolfgat, both adopted this approach.
BUSINESS CAUGHT OFF GUARD
BUT THE TIME TO ACT IS NOW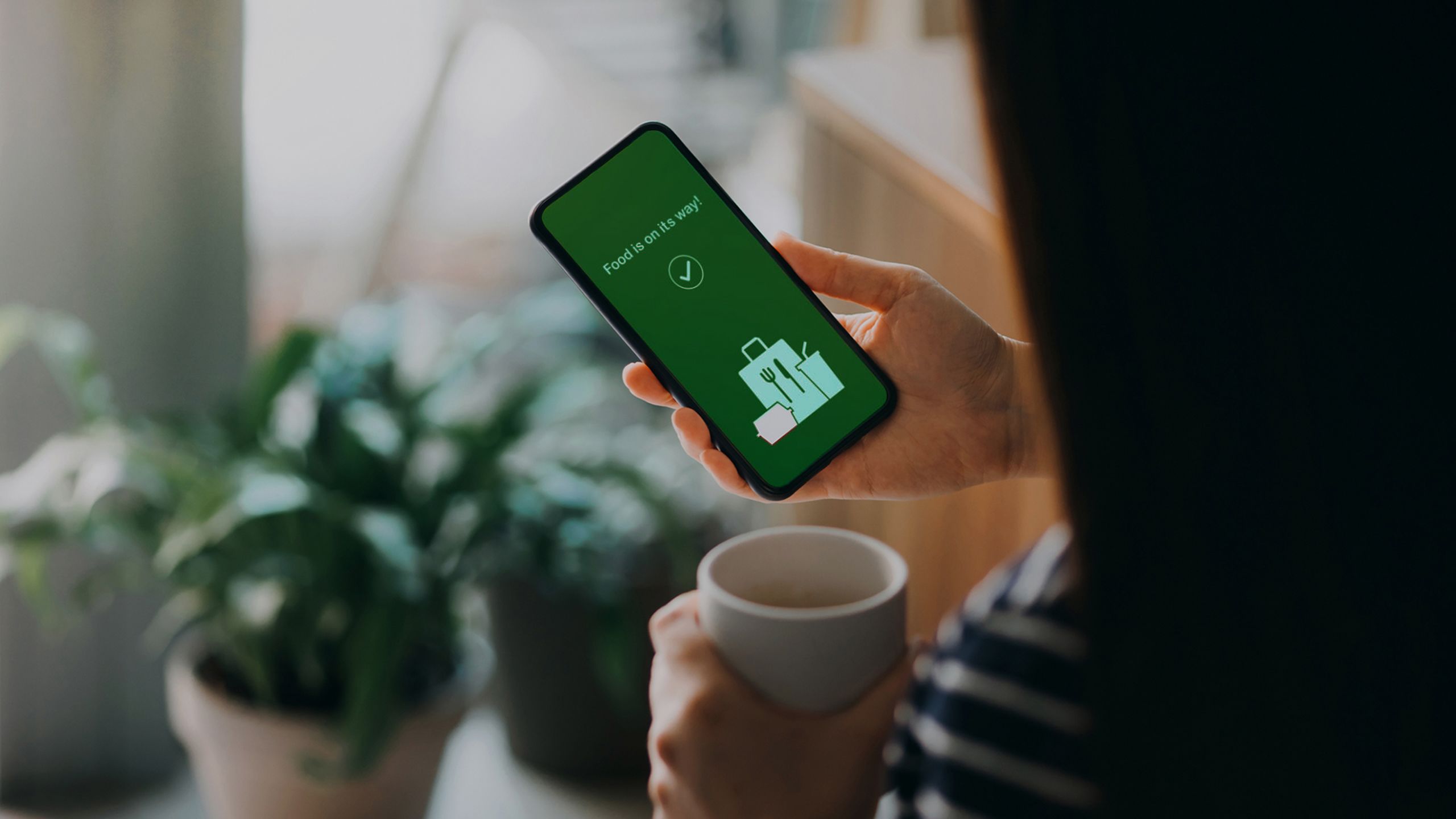 BUSINESS CAUGHT
OFF GUARD
BUT THE TIME TO
ACT IS NOW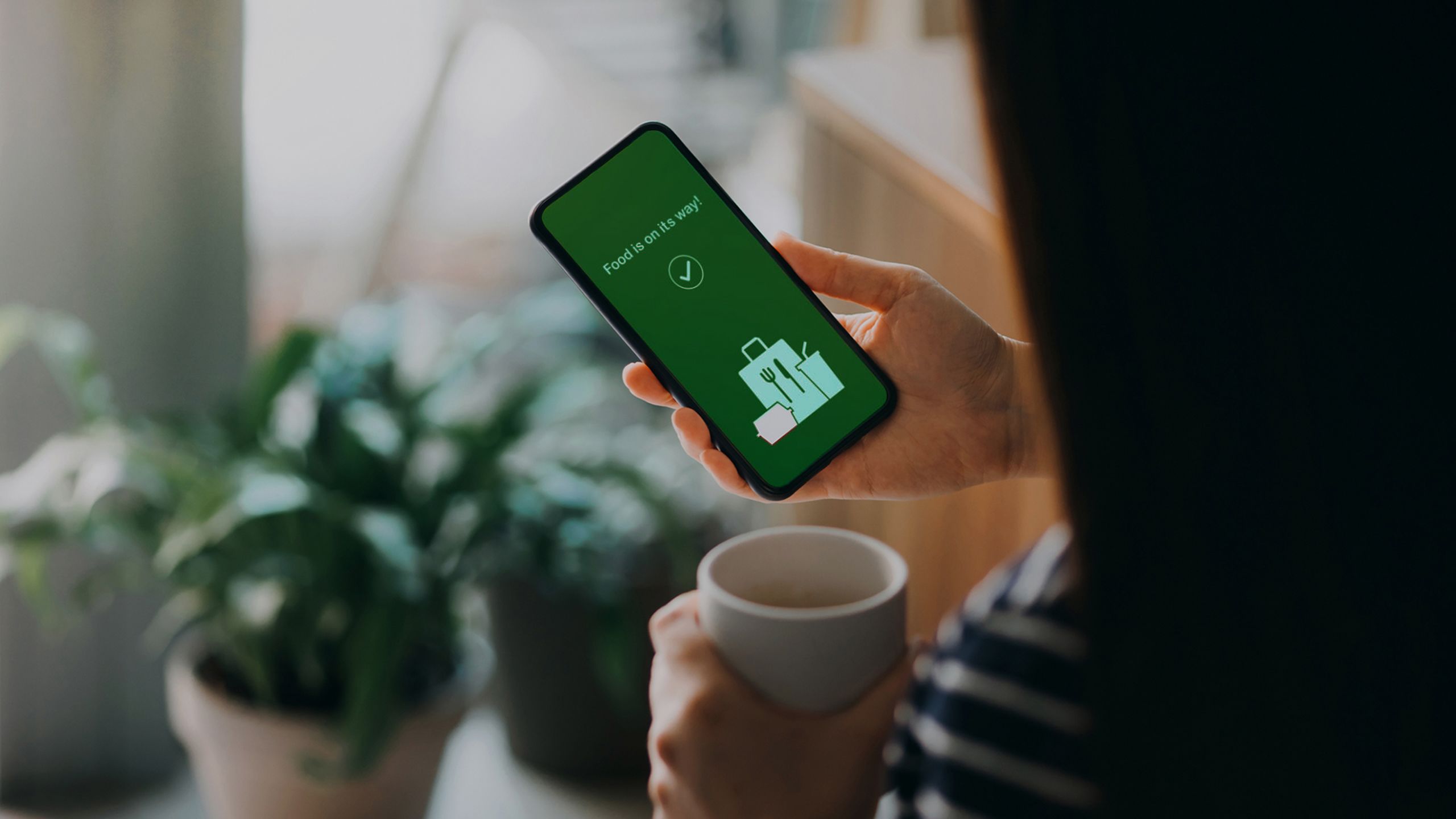 Many businesses in the food industry were caught off guard by the sudden lockdown closures – and their historically lacklustre adoption of e-commerce meant they had little infrastructure to rely on.

'A number of businesses, like fast-food restaurants, were already in this space and had e-commerce capability,' says Mark Rose, Executive Head of Strategy, New Business Development and Customer Experience at Nedbank Business Banking. 'But sit-down restaurants, including some of the country's most established franchises, didn't, and they're taking a hit right now.'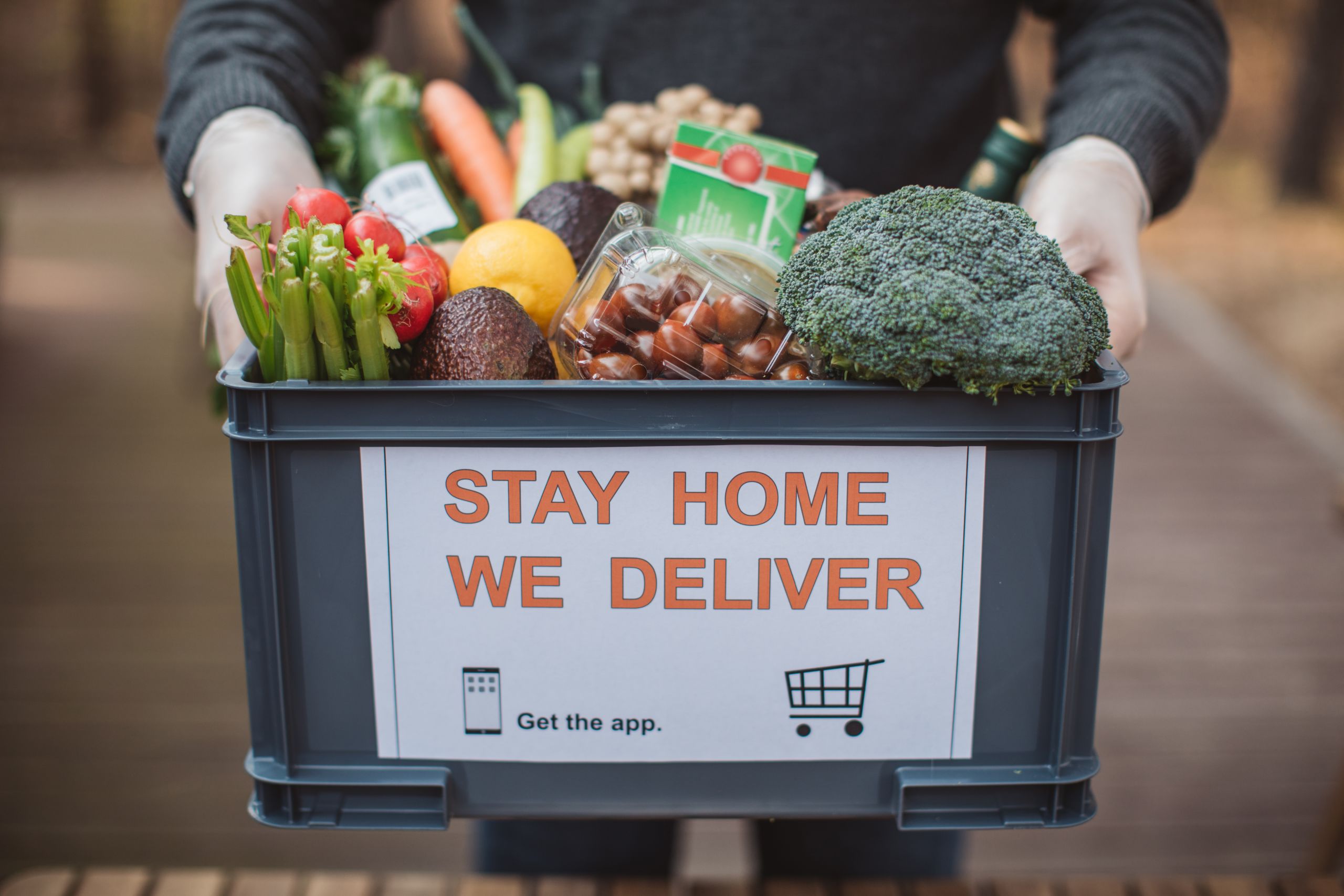 For the industry to survive the immediate fallout of Covid-19 and future crises of its kind, it will need to innovate, integrate e-commerce into their business models, and have access to quick financing solutions.

'Our goal at Nedbank Business Banking is to make things a lot simpler for businesses in need, and to not have any negative impact on their cash flow from an interest burden perspective,' says Rose.

Loan approvals within days, not weeks, and e-commerce solutions that allow for online orders are a start. And when the demand returns, financing for moveable assets like scooters and delivery vehicles, and the raft of new safety and sanitisation methods, will be essential.

South Africa's Covid-19 loan scheme for small and medium enterprises can help, but it will need to be in conjunction with business bankers who have an eye for innovation and the bigger picture.

'In some ways we are lucky as South Africans,' says Radebe. 'As businesses around the world are reopening, we've got the benefit of seeing what is happening elsewhere. What's working and what's not working. If you can keep your eyes on that, implement what's going on elsewhere, and avoid the mistakes they're making, then you might just come out of this alright, she says.'