How SA's healthcare industry is working together to combat Covid-19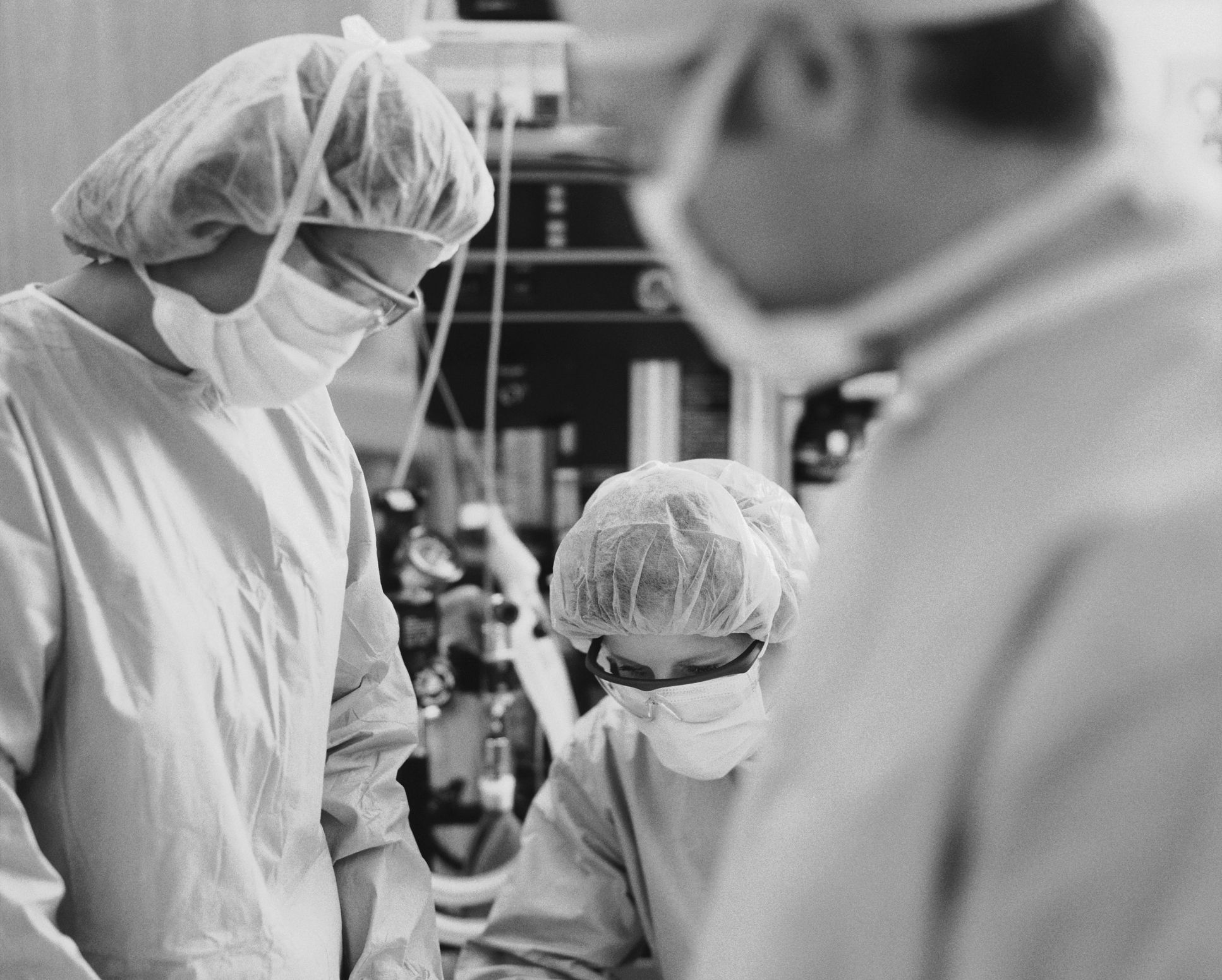 With 2 272* cases (*as of 14/04/2020) of coronavirus recorded in South Africa in just over a month, there is no denying that the influx of information relating to the Covid-19 pandemic can feel overwhelming. However, in the face of immense stress and trauma we have seen the rise of something truly beautiful in our country: a sense of ubuntu and unity across the entire healthcare industry. 
On March 15, President Cyril Ramaphosa declared a national state of disaster after the first cases of Covid-19 were confirmed in South Africa. Covid-19 refers to the novel string of Coronavirus that emerged in Wuhan, China at the end of 2019 and that has since catalyzed a global pandemic, according to the World Health Organization. 
Tygerberg Hospital, in Cape Town, was announced as one of the designated centers for the testing and screening of Covid-19 in the President's address and this hospital and its staff like many other designated centers around the country have been preparing in advance for the wave of testing anticipated and influx of patients.
With everyone from management level to hospital cleaning staff and the communities getting actively involved in finding solutions to containing the virus in a comfortable and seamless environment - a sense of support and unity is palpable at Tygerberg. We spoke to senior physician Dr Abdurasiet Mowlana, who's part of the team leading the Covid-19 screening team at Tygerberg Hospital, to find out more on what it's been like as local healthcare professionals tackling the global pandemic.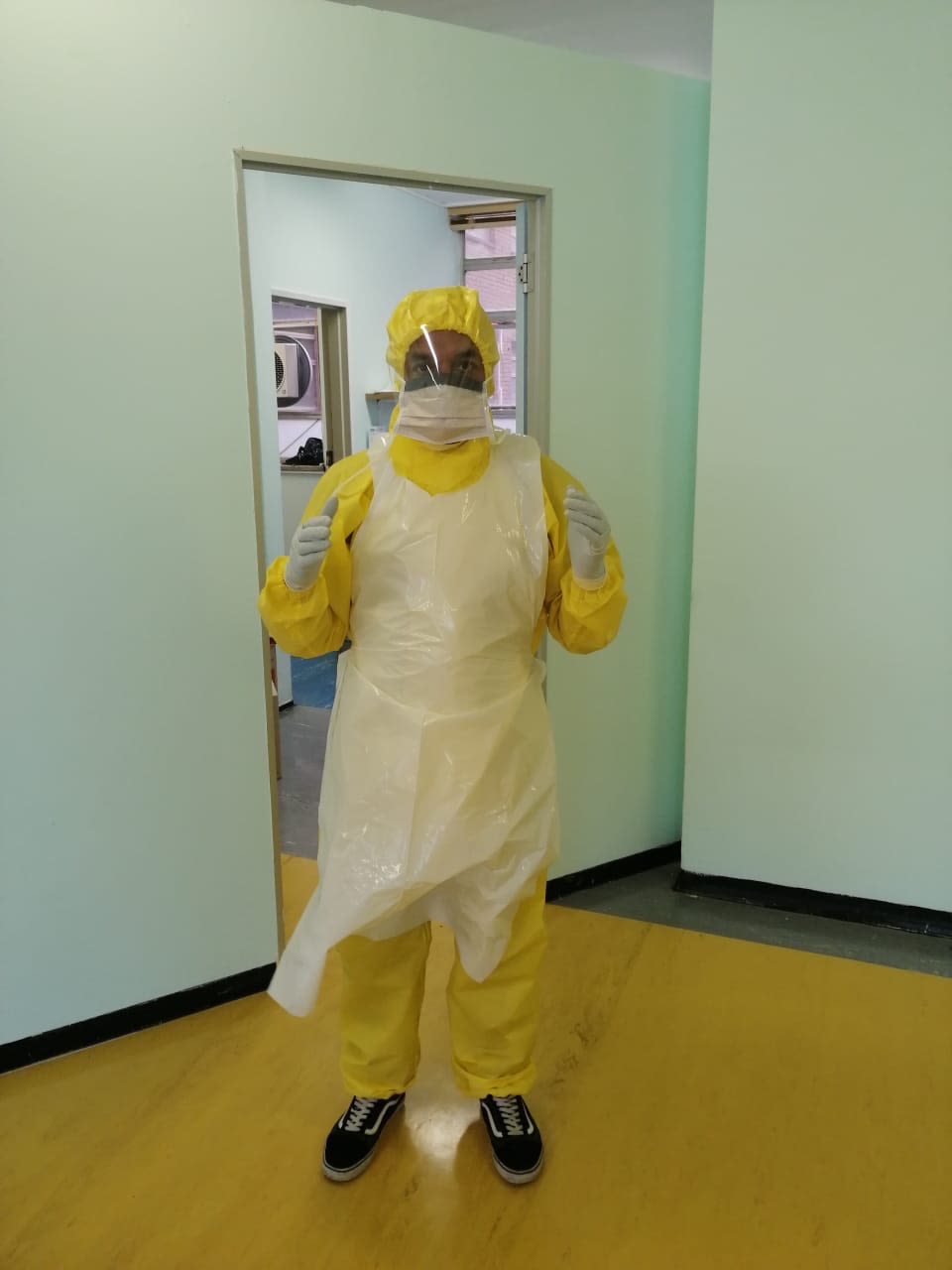 Due to the urgency of the issue, Dr Mowlana says that in just 24-hours, the infrastructure team of the hospital had managed to set up an outdoor screening area. This proactive thinking meant they were ready in time for the rush of people who wanted to be screened shortly after the President's address. The Hospital also increased their Intensive Care Unit (ICU) staff and the beds from just 8 to 42 and have also emptied an additional ward in the hospital to help better prepare them for positive cases that would require their immediate assistance.
Doctors, nurses and hospital staff started working above and beyond their normal responsibilities as they recognised the importance of the screening and testing centre in managing the Covid-19 crisis.  People are volunteering to work after hours to help man the station as people show up in numbers to be screened. There are cleaning staff who are continually sanitizing the seats between tests and screenings to make sure the medical staff can continue their work efficiently. 
Medical students are volunteering where they can by capturing patient data to help track the numbers of negative and positive cases that are screened per day. 
Medical interns are also getting involved by screening patients and showing new staff members the correct way to conduct swab testing to ensure accurate results can be obtained. Role hierarchy has become irrelevant, Mowlana explains, as this is a battle everyone is collectively tackling together.
Dr Mowlana adds that any leave has been put on hold, "Doctors cancelled their leave, they came back even if they were on leave, they came to help," he explains. "People are working together, from different departments, coming to learn how to do certain things," he says.  
In addition to this, Dr Mowlana says that people from the public have been helping to raise morale by coming to support the medical team and hospital staff by offering fresh coffee, tea and snacks to keep them energised. "It's one of those really rallying together type of things," he explains.  
It's not just Tygerberg Hospital that is doing this. Smaller hospitals like Khayelitsha Hospital, Mitchells Plain Hospital, Helderberg Hospital and Karl Bremer Hospital are all setting up structures so that they're ready for Covid-19 tests and screenings. On Saturday, March 21, private hospitals in KwaZulu-Natal offered to pledge wards and beds to help alleviate the burden on the state sector due to the influx of Covid-19 cases that could come in over the coming weeks. 
A team led by Dr Harry Moultrie, a senior medical epidemiologist at the Centre for Tuberculosis at the National Institute for Communicable Diseases (NICD), has also been put together to help build projections on the spread of the novel coronavirus on our shores. The projections of this team will help shape how our medical teams and healthcare system can tackle the crisis.  
Sponsors of Brave, a partnership between News24 and Adcock Ingram OTC, is asking all South Africans to remember their HealthCare Professionals (HCPs) at this time and nominate the brave going above and beyond their ordinary 9-5 job.  
Now that the Nationwide Lockdown is in place, Health Care Professionals remain on track to continue going into work. They do so, so that the rest of us can be safe. What South African citizens can do is to abide by the conditions of the lockdown until the morning of the 17th April 2020 and acknowledge these heroic HCPs by nominating on the Sponsors of Brave platform.
Nominate your healthcare professional making a difference and they could stand a chance to win a once-in-a-lifetime opportunity to attend an international healthcare conference of their choosing all expenses paid.  They will also have the chance to pay-it-forward and donate R25 000 to the registered charity of their choice.  PLUS, you can stand a chance to win R5 000 just by nominating the person whose acts of kindness and bravery you think deserve recognition.  
We are also mindful, that many other healthcare groups are supporting the HCPs in this fight by going to work during the lockdown period and continuing to manufacture and procure Medicines, Vaccines, Personal Protective Equipment (PPEs) and Medical Devices. Our fellow citizens from the healthcare industry in collaboration with the National Department of Health (NDoH) and the South African Health Products Regulatory Authority (SAHPRA) are working tirelessly behind the scenes to secure an adequate supply of much needed healthcare products to satisfy the need of South African citizens plagued by Covid-19. These brave groups and individuals should be applauded for placing the wellness of our beloved Country ahead of their own. This sacrifice is priceless and absolutely selfless.