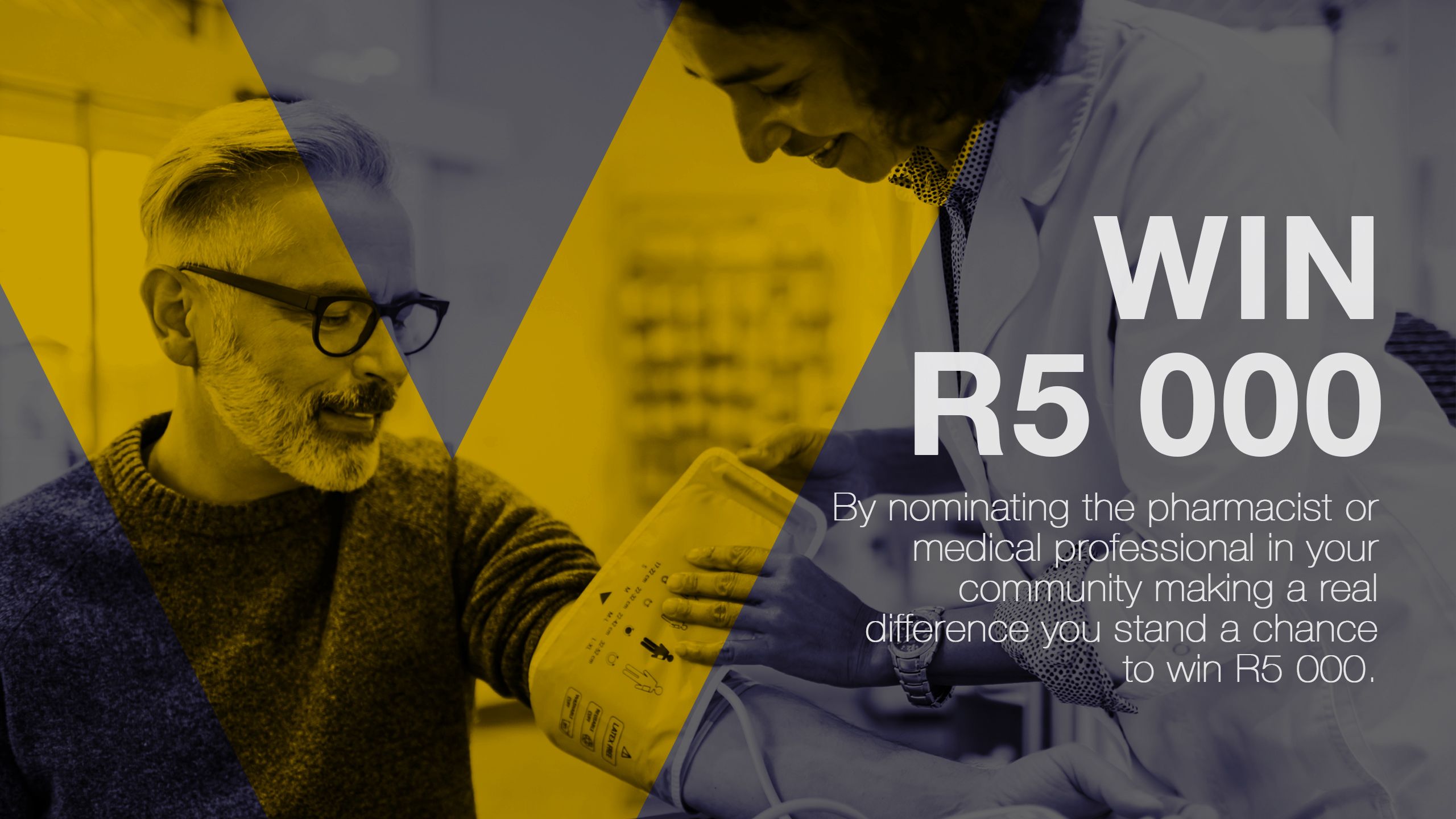 Nominate a medical or healthcare professional and WIN
What makes a hero? Is it the everyday brave who go unnoticed, clad in compassion and courage who charge forth to change lives through the healthcare industry each day?
Join us in celebrating these heroes as they go above and beyond to help others.
Nominate the pharmacist or healthcare professional in your community making a real difference.
Your nominee also stands a chance to win an once-in-a-lifetime opportunity to attend an international healthcare conference of their choosing all expenses paid. They will also have the chance to pay-it-forward and donate R25 000 to the registered charity of their choice.
PLUS you can stand a chance to win R5 000 just by nominating the person whose acts of kindness and bravery you think deserve recognition.
So get nominating - enter below!