Kick up the heat with a Bunny Chow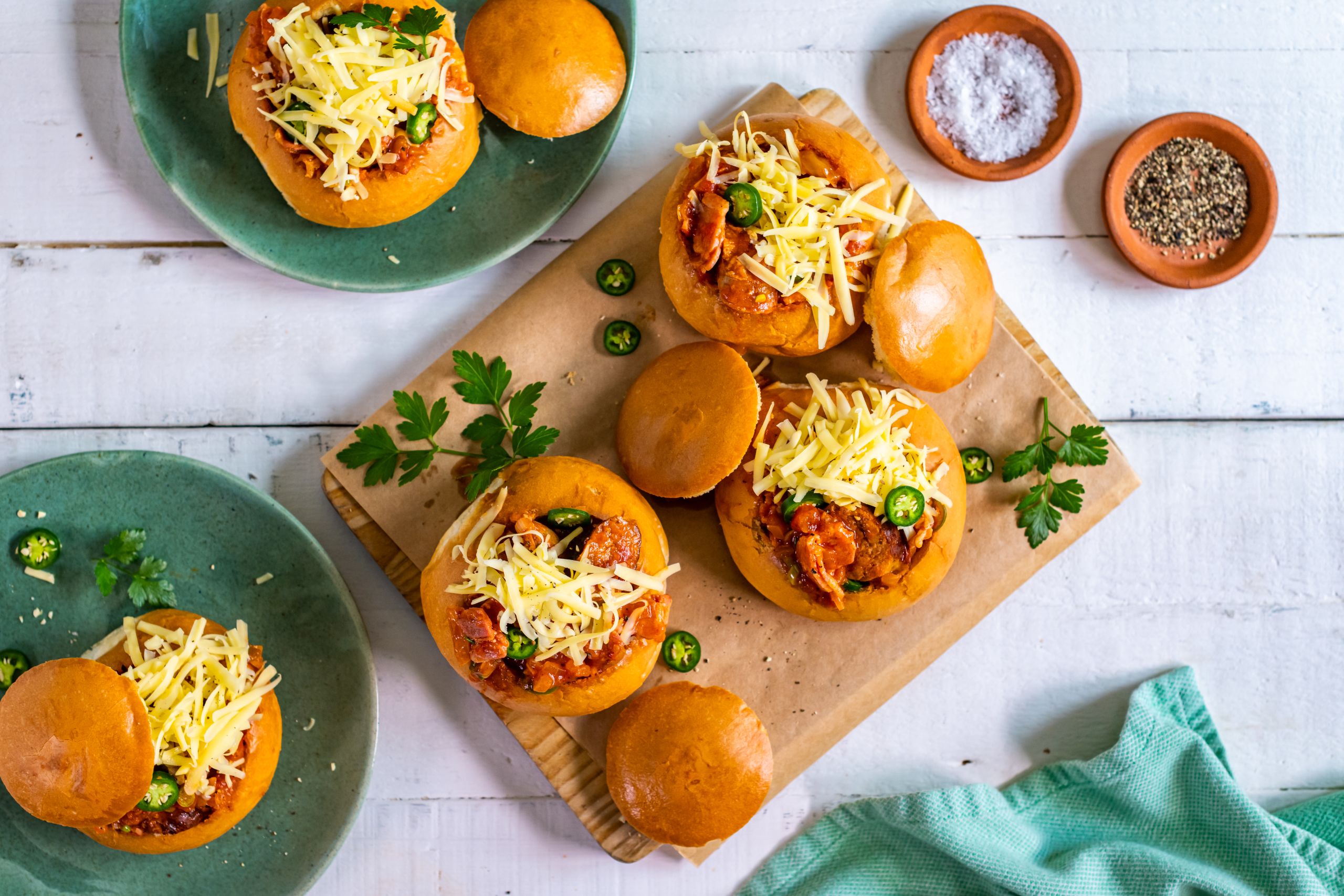 Crank up the heat and celebrate South African heritage with a saucy and iconic Bunny Chow.
Prepare your taste buds for a flavour explosion with this pork bangers Bunny Chow recipe.

INGREDIENTS
4 Pork Bangers
2 Tbsp (30ml) Oil
1 pkt (200g) Streaky Bacon, finely chopped
1 Onion, chopped
1 tin (400g) Chopped Tomatoes
1 Tbsp (15ml) Tomato paste
2 Jalapeño Chillis, finely chopped
2 sprigs Spring Onion, finely sliced
100g Cheddar cheese, grated
4 - 5 Crispy round bread rolls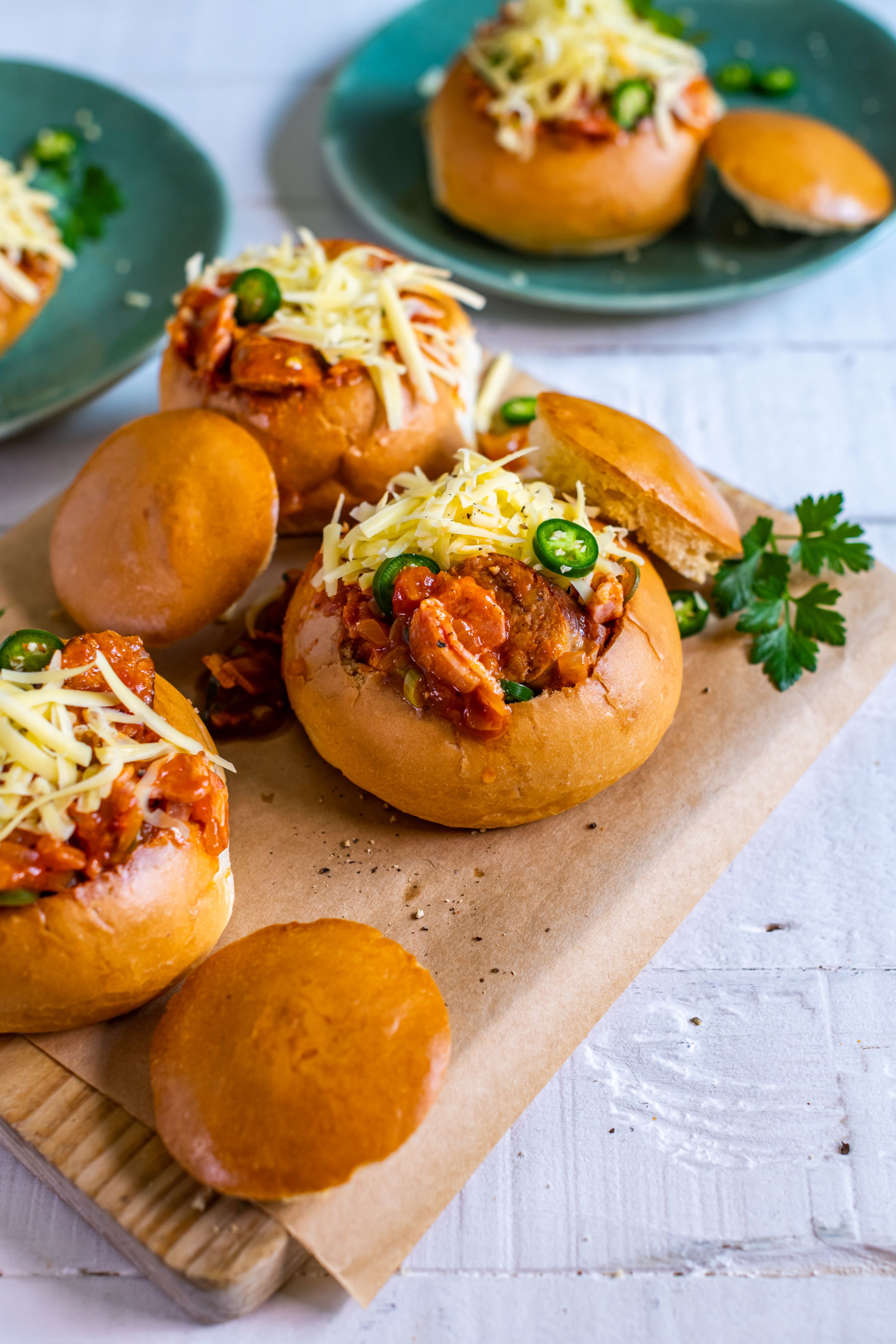 METHOD
Using a frying pan, place the oil in the pan and fry the pork bangers until cooked through - or for roughly 15 minutes. Set the bangers aside to cool.
Add the bacon pieces and onion to the same pan and fry until the bacon is lightly browned.
Add in the tin of tomatoes, the tomato paste and 1 chopped Jalapeño chilli to the pan.
Cook for 5-10 minutes over medium heat until the mix is thickened.
Slice the pork bangers into 1 cm slices and add them into the tomato mixture in the pan. Cook to warm the pork bangers through. Add in the spring onion slices, season with salt and pepper and set the chakalaka filling aside until needed.
To prepare the rolls, cut a hole out of the top of each roll. Be sure to keep the cut-out 'lid' of the rolls too, just make them a bit thinner.  Hollow out the rolls to create a good-sized cavity.
To serve, fill the bread roll cavity with the pork sausage chakalaka, place the roll 'lid' back on,  and top with some grated cheese.
Serve immediately.